This pea and mint soup is a fresh and light soup that's great as an appetizer or a meal. It's also great hot or cold. Eight ingredients is all it takes!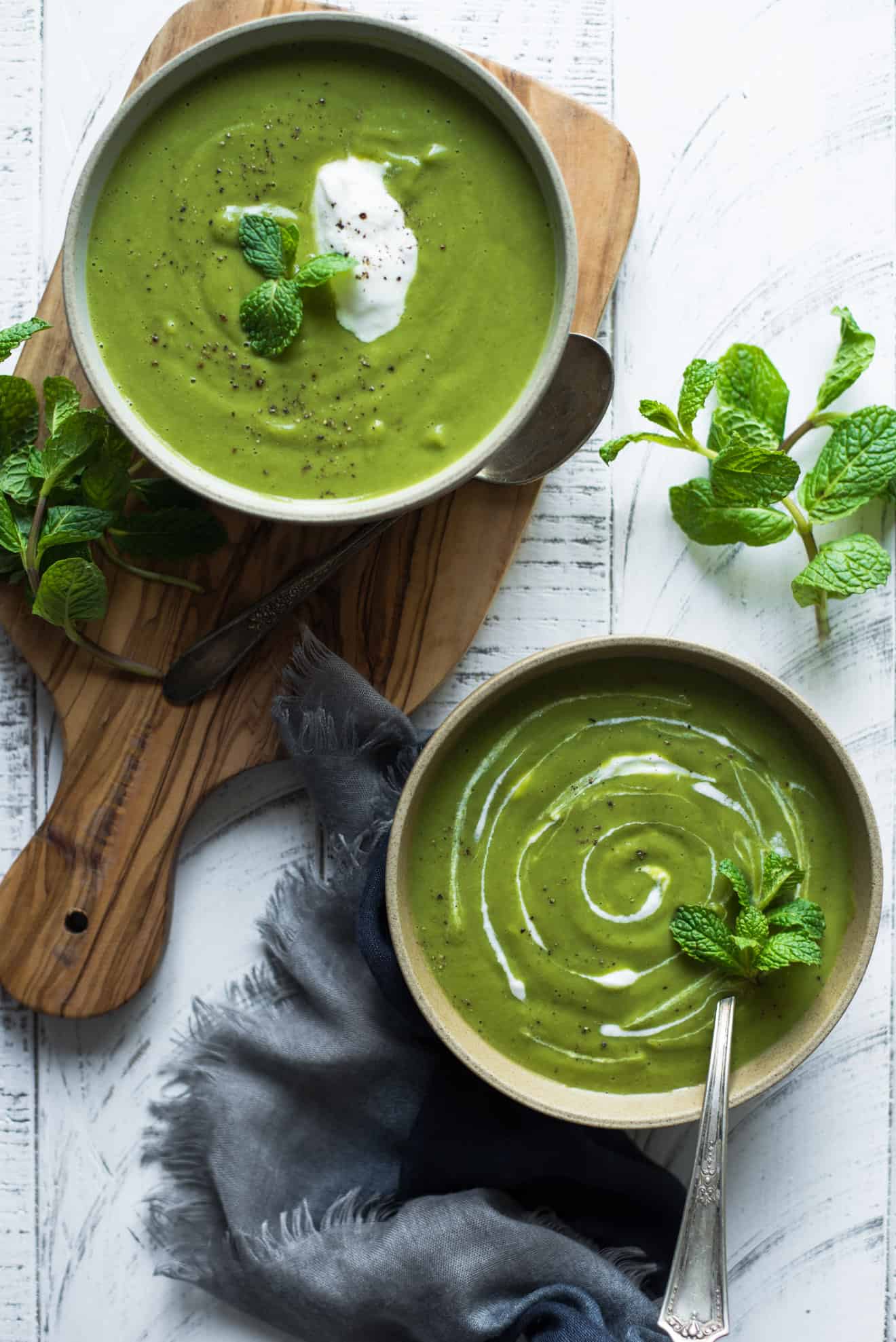 I have been baking a lot of sourdough bread lately, and I'm constantly whipping up different creamy soups to go along with my bread. In the past, I probably would have just bought a can of clam chowder for the job. After realizing how much heavy cream goes into a good bowl of store-bought chowder (sigh), I've moved on to my homemade creations.
This pea and mint soup is creamy, packed with vegetables and gets a lot of fresh flavors from the mint. It can be eaten hot or cold, so it's great for any time of the year. Because the soup is pretty thick, I've even used it as a sauce for rice dishes! The best part is that the ingredients list is quite short—just 8 in total.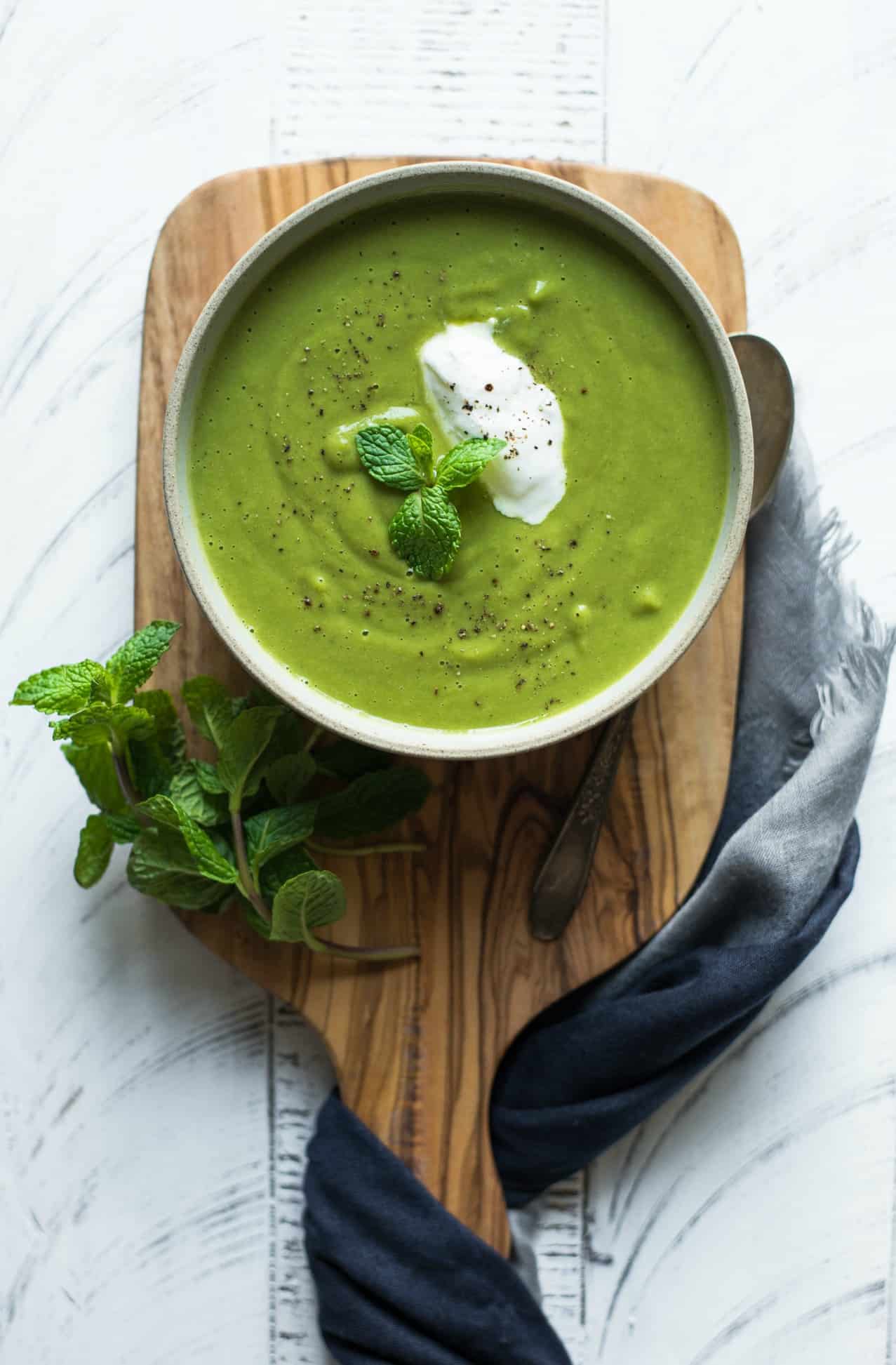 MASTER MY MISTAKES / COOKING NOTES
Substitutions: You can tweak this recipe to add a variety of other vegetables. For example, you can substitute the leeks for yellow onions or add a small sliced parsnip along with the zucchini. The one vegetable I would avoid is spinach. Whenever I tried blending soups with cooked spinach, the soup had a slight slimy texture.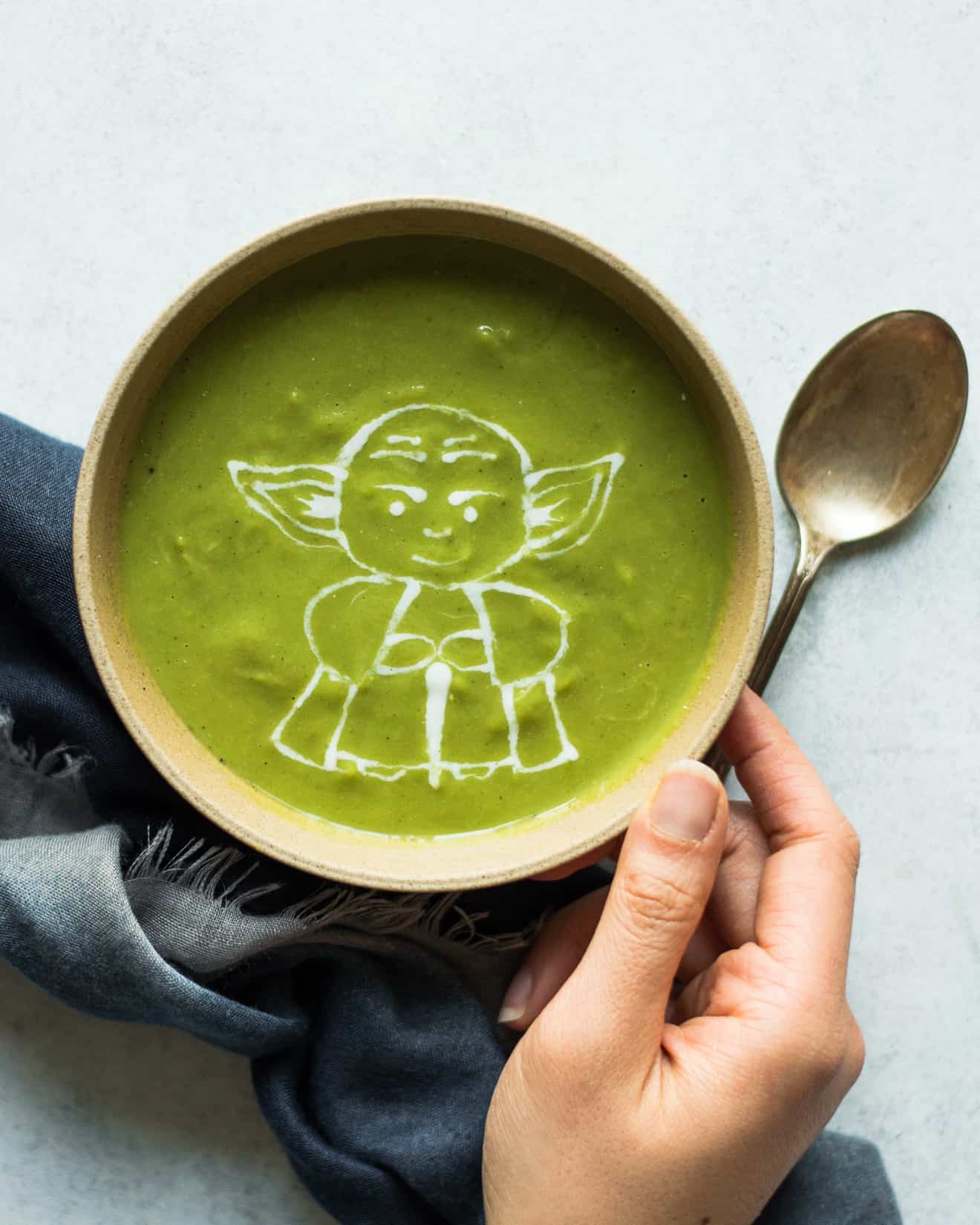 Thought I'd have a little fun with my soup . . .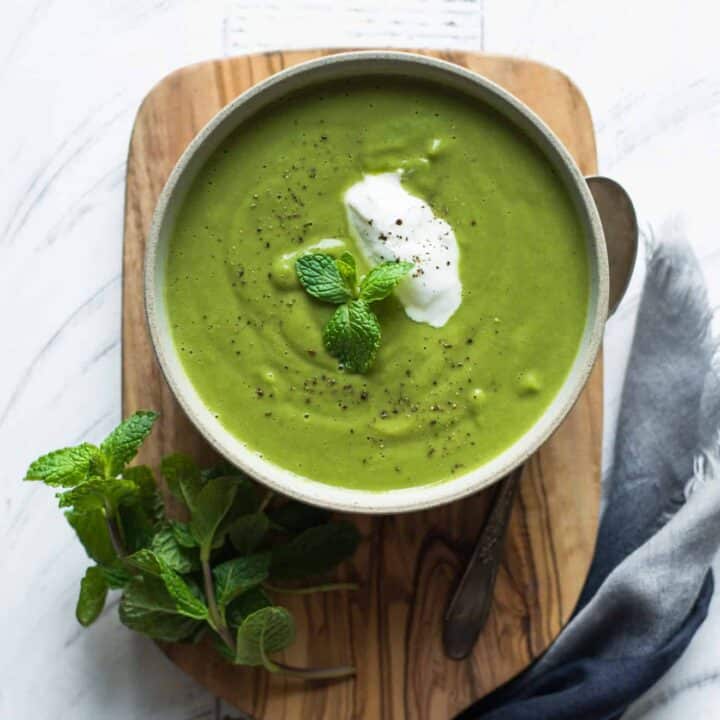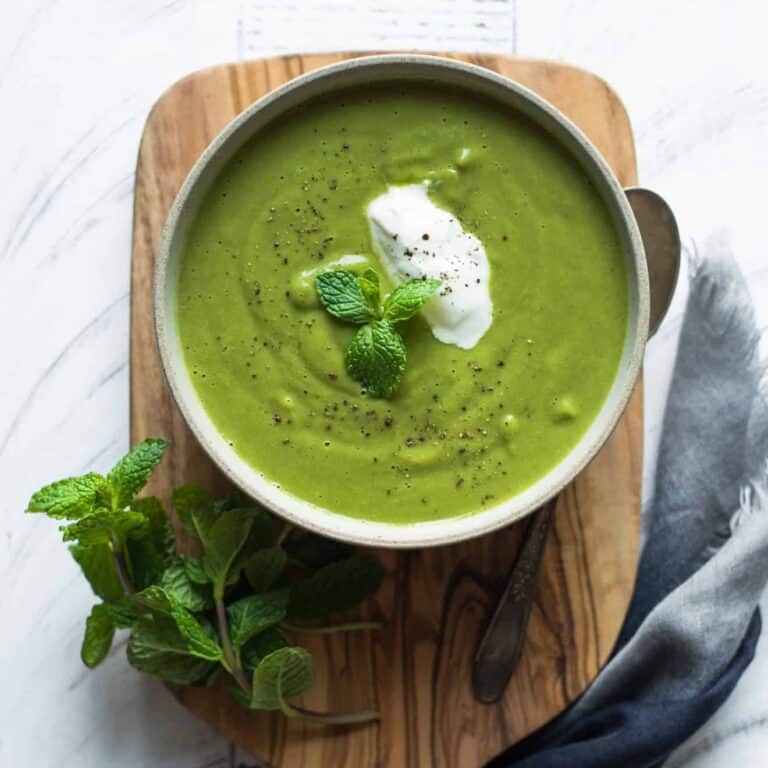 Pea and Mint Soup
This pea and mint soup can be easily adapted to whatever vegetables you have on hand. For example, you can use 2 cups of diced onions instead of leeks. Adapted from Tess Master's The Perfect Blend.
Ingredients
2 tablespoons olive oil
2 cups sliced leeks (200g), white and light green parts only
3 cloves garlic, sliced
3/4 teaspoon sea salt
5 cups vegetable broth
2 small zucchini (240g), diced
1 1/2 pounds frozen peas (675g), thawed
3/4 cup packed mint leaves (25g)
salt and pepper to taste
Instructions
In a large pot, heat 2 tablespoons of olive oil over medium-high heat. Add the leeks, garlic and sea salt and cook until the leeks soften, about 3 minutes, stirring frequently to keep them from burning.
Add the vegetable broth and bring it to a boil. Reduce the heat to a simmer (about medium to medium-low heat) and add the zucchini. Cover the pot with the lid and cook for another 6 minutes.
Add the frozen peas and bring the heat back up to medium-high. Cook for another 2 to 3 minutes.
Turn off the heat and add the mint leaves. Let the soup cool, uncovered for 8 to 10 minutes.
Using a high-speed blender, blend the soup in batches until smooth. If you soup is still piping hot when you're blending it, remove the center knob rom the blender lid. Cover the lid with a tea towel and then start up your blender. This creates a vent for steam coming from the soup.
Add salt and pepper to taste. Serve soup with some sour cream, if you like.
Notes
NUTRITION INFORMATION: Amount for 1/6 of recipe: Calories: 160, Total Fat 5g, Saturated Fat: 1g, Sodium: 402mg, Cholesterol: 0mg, Total Carbohydrate: 23g, Dietary Fiber: 7g, Sugar: 8g, Protein 7g
Nutrition Information:
Yield:

4 to 6
Serving Size:

1/4 of recipe
Amount Per Serving:
Calories:

252
Total Fat:

7.8g
Saturated Fat:

1.1g
Cholesterol:

0mg
Sodium:

1324mg
Carbohydrates:

37.1g
Fiber:

9.6g
Sugar:

14.5g
Protein:

10.7g