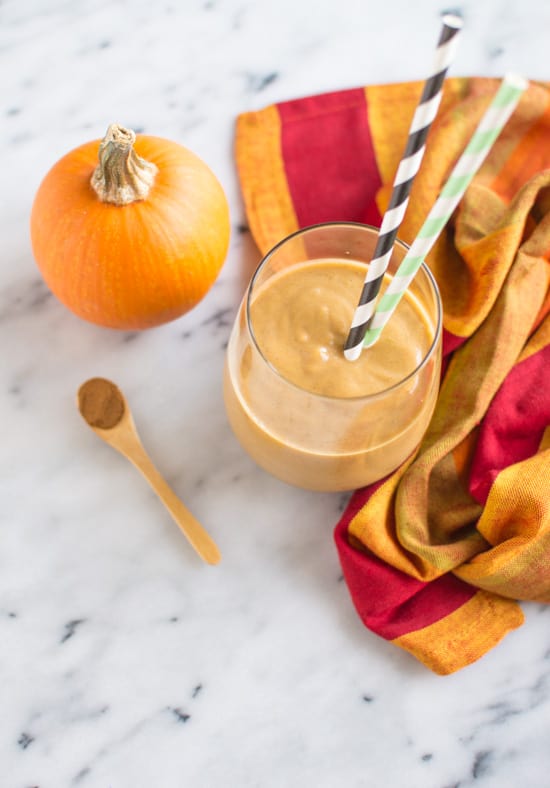 I'm not ready to be over pumpkin yet, and I hope you're not either because you'll want this pumpkin banana smoothie. If you decide to be done with pumpkin after a large Thanksgiving feast, I suppose that's understandable. It's still blasphemy in my eyes, mind you, but I can sympathize.
If you are anything like me, you want quick and easy breakfasts in the morning. That growling in my stomach is ruthlessly unforgiving. Within 15 minutes of waking up, it craves sustenance to keep it happy. On many days, you'll find me shoving small handfuls of homemade granola in my face and rinsing it down with a cup of English breakfast tea. I call this breakfast grazing. It's not the healthiest of habits, I know, but I'm working on it.
Ever since I got a new blender in the house, I've started to transition into the world of smoothies. Green smoothies are quickly becoming an obsession. Yet, there are moments when I feel the urge to put my thing down flip it and reverse it. Enter the pumpkin banana smoothie.
The creation of this recipe was an improvisational effort. This was my thought process as I threw things together:
Smoothies should always contain a banana. No exceptions.
Add some pumpkin because it's seasonably appropriate.
Soy milk to thin the whole thing out. I need to be able to drink this after all.
Add some maple syrup because pumpkin loves maple syrup, and so do I.
A small spoonful of peanut butter because, heck, why not?
Voila! One creamy smoothie that kept me satisfied for a while. Of course, you should play around with different ingredients to get the drink you want. No smoothie recipe is set in stone, and experimentation is highly encouraged.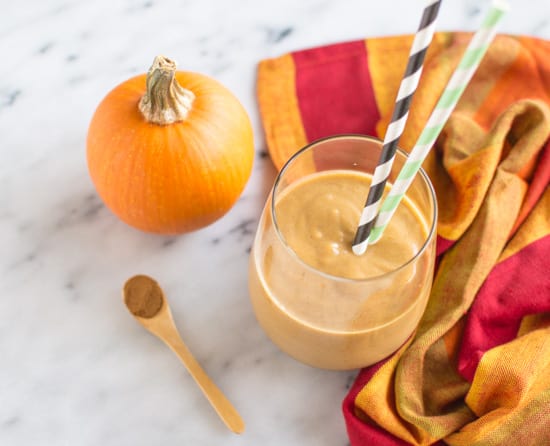 In other news, I finished reading a book!! Alright, so maybe I didn't discover uranium. But between reading tons of food blogs and working for this space, it sure takes me a long while to complete a book nowadays! At the beginning of the year, I set my Goodreads goal to 25 books for the year. Any guesses on how many I've actually completed?
A whopping 5! I'll need to work on that whole new year's resolution thing a bit more . . .
Pumpkin Banana Smoothie
Serves 1
Ingredients
1

frozen medium banana

1/3

cup

pumpkin puree

2/3

cup

unsweetened soy milk

,

or almond milk

1/2

TBS

maple syrup

1/2

TBS

peanut butter

pinch

of cinnamon

,

optional
Instructions
Blend all the ingredients together until smooth and serve immediately. Feel free to add more milk if you want the smoothie to be less thick.
Did you make this recipe?
Tag @hellolisalin or leave a star rating and comment on the blog!
I know you want more pumpkin, so here's more pumpkin recipes you should try!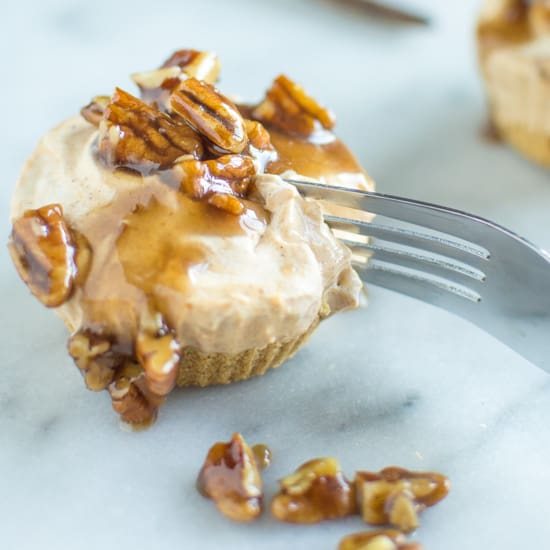 No Bake Soy Pumpkin Cheesecake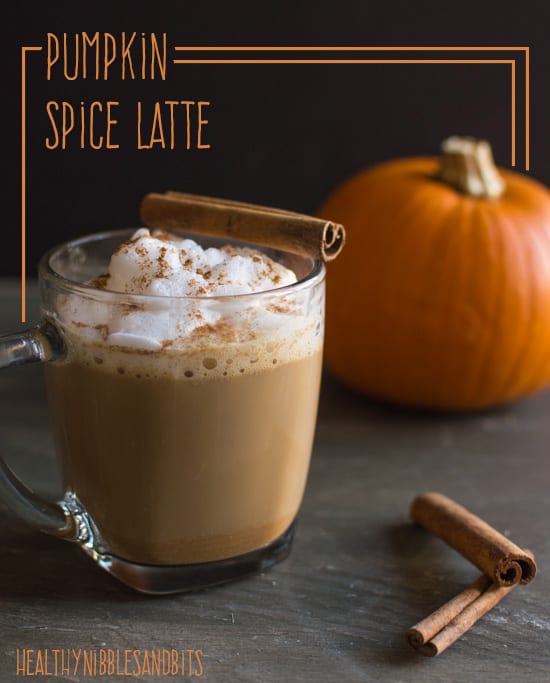 Frugal Girl's Pumpkin Spice Latte