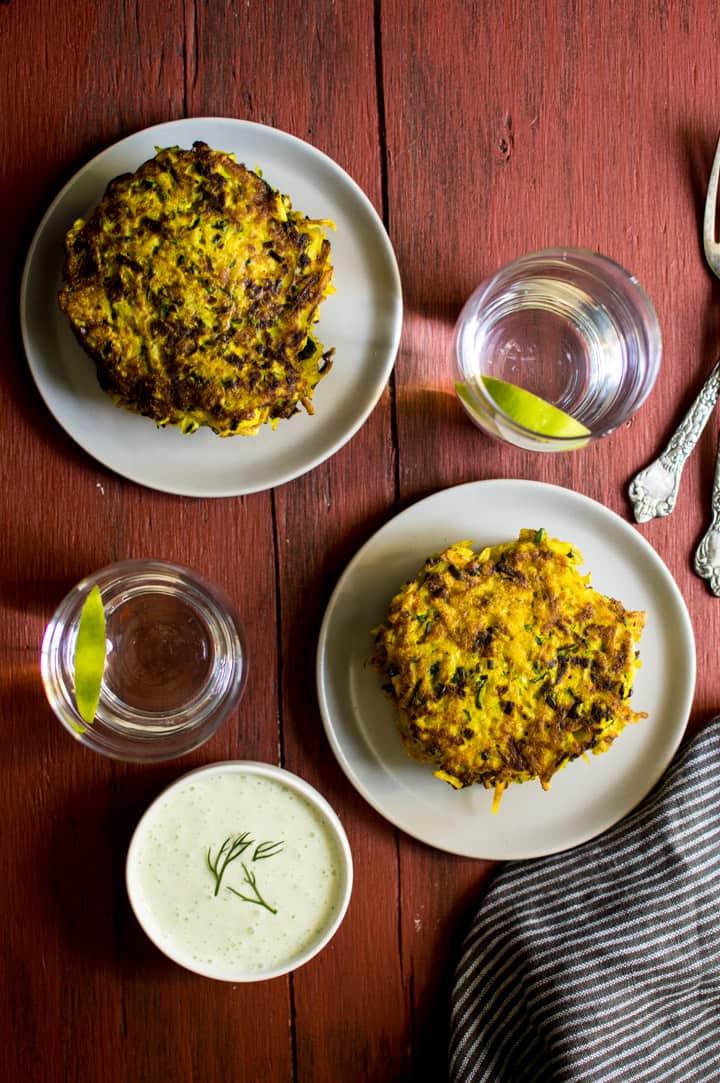 Can you imagine how excited I was when the Idaho Potato Commission asked me to join their potato harvest tour? It was a food geek's dream come true.
Our first stop was at the James Hoff Farm, where we had a lovely dinner prepared by the Hoff family. I'm still thinking about the potato chip cookies they served that night!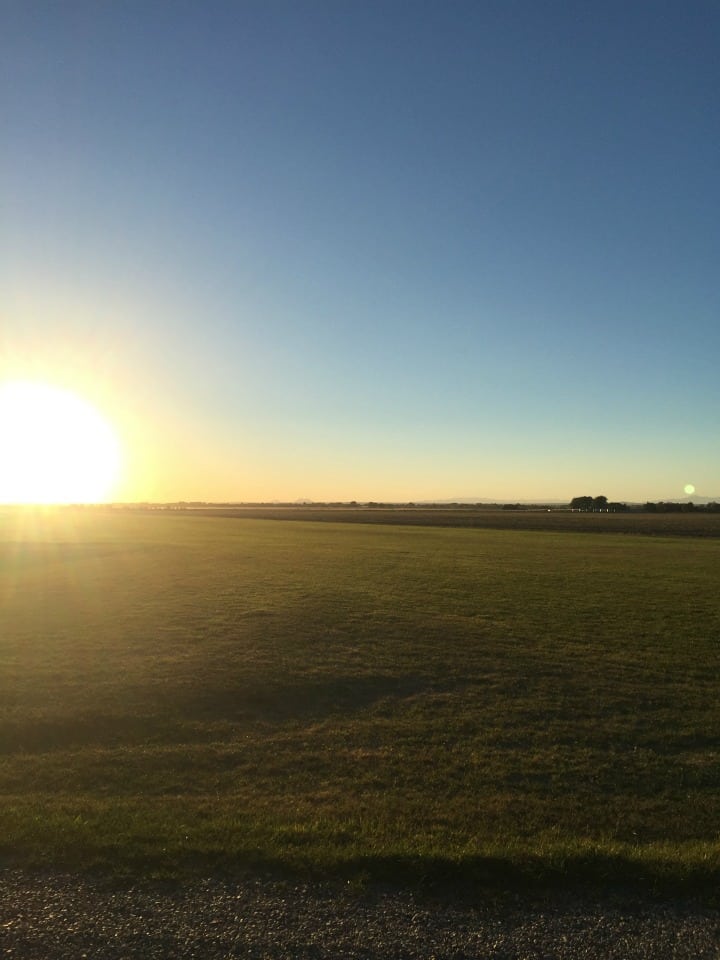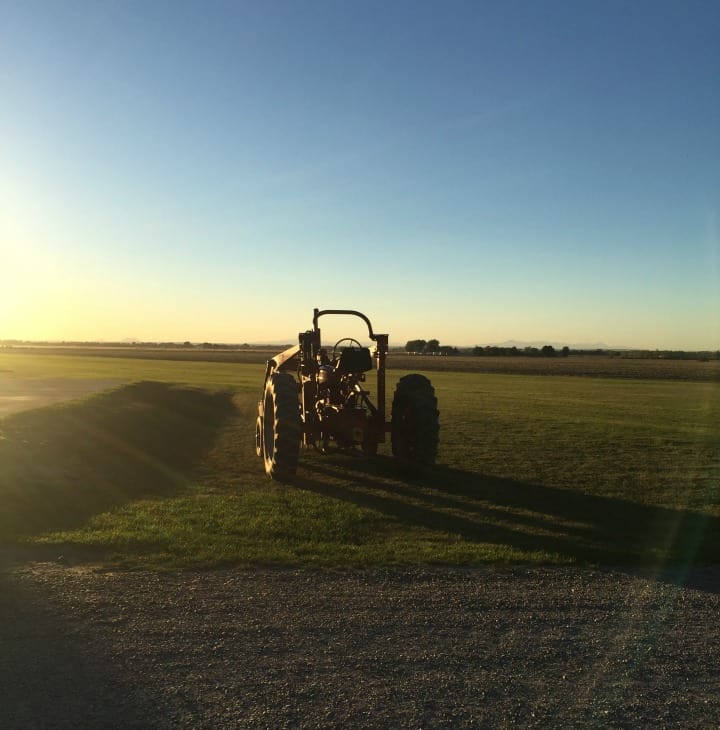 The next day, we visited Tiede Farm where we got our hands dirty digging up some spuds.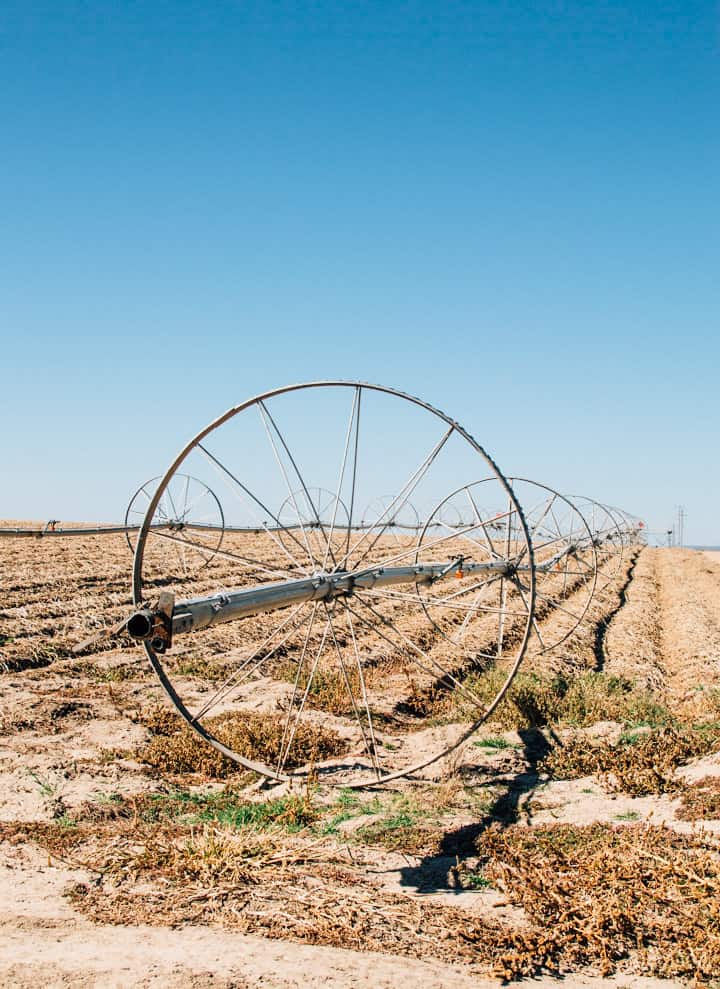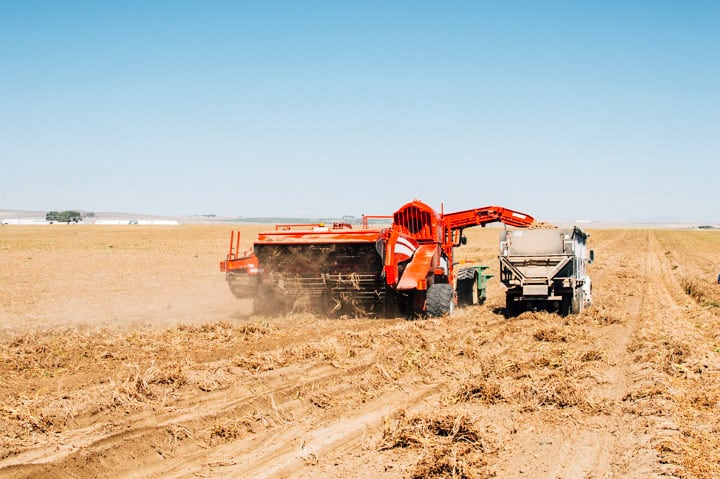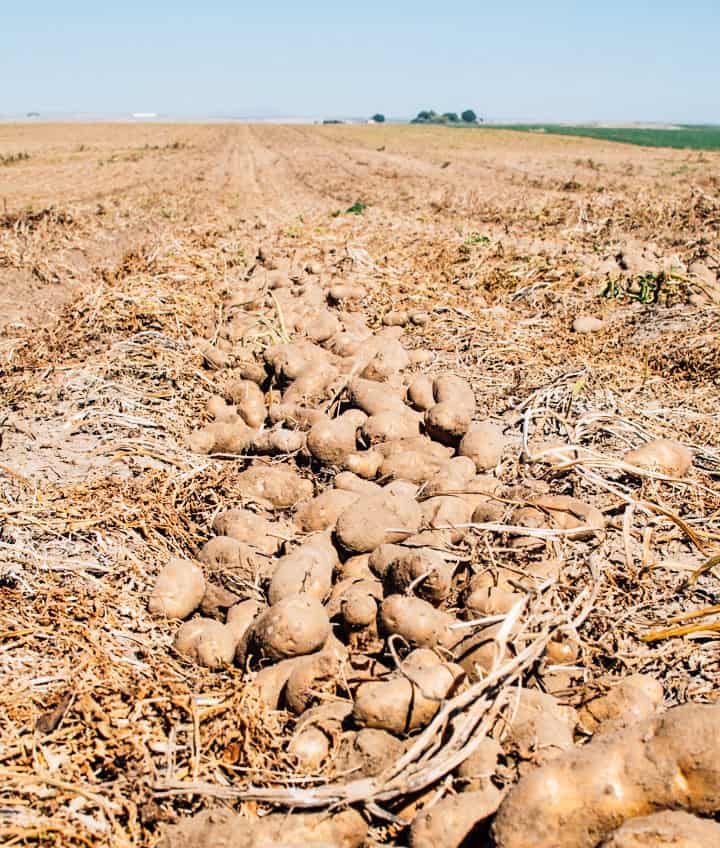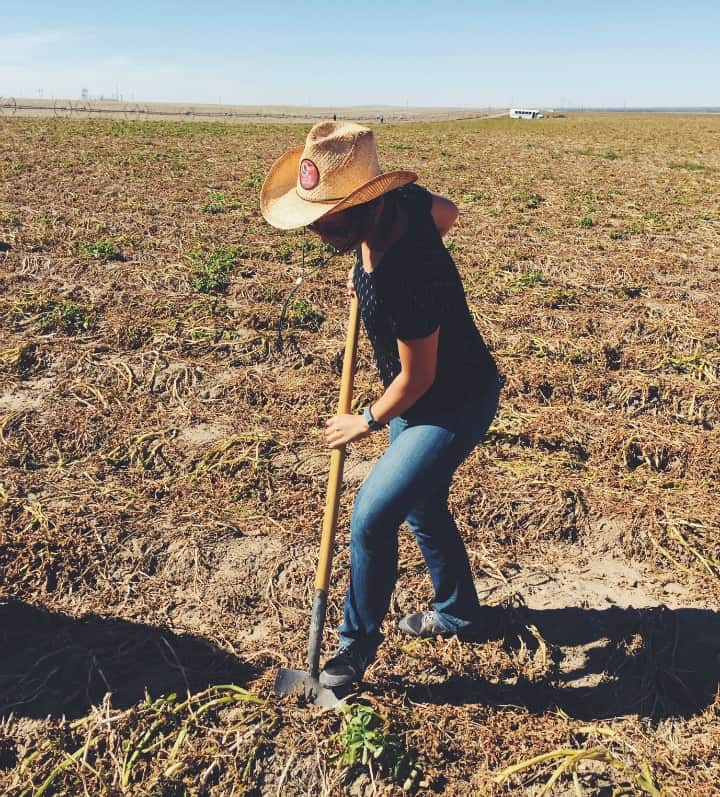 The cowboy look, yay or nay?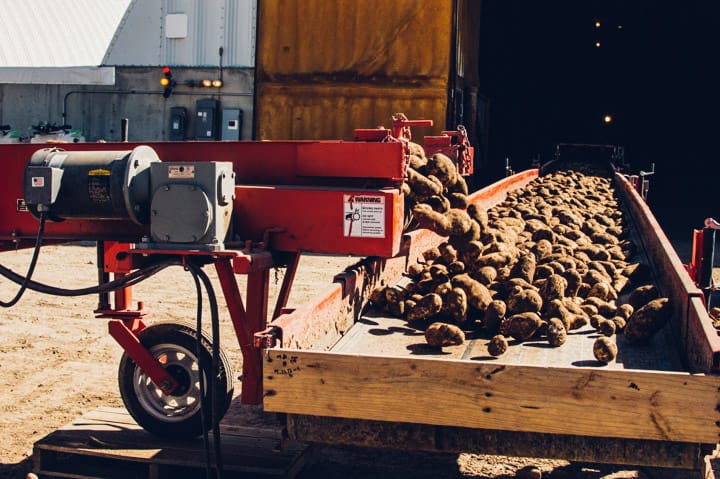 Yes, those are ALL potatoes!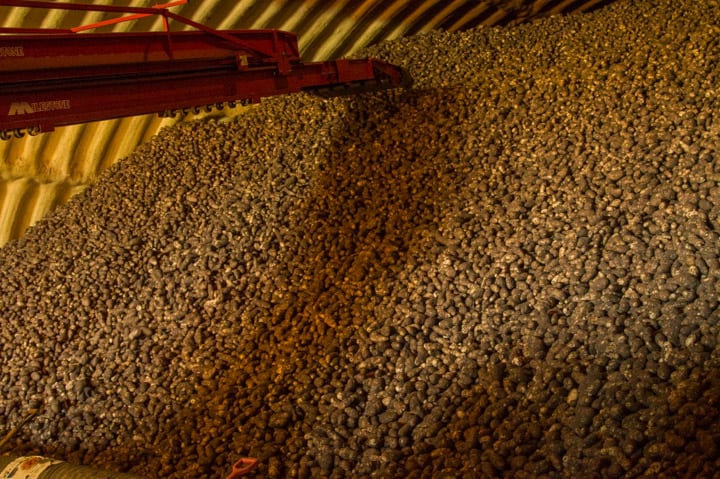 Before coming on the trip, I never knew how potatoes are handled from the farms to the consumers. I learned that the growers generally grow, harvest and store potatoes, but they don't deal with washing, processing, or packing potatoes for sale. Instead, they send the potatoes to processing plants like Wada Farms for packing or for creating potato products like fries and instant mashed potatoes.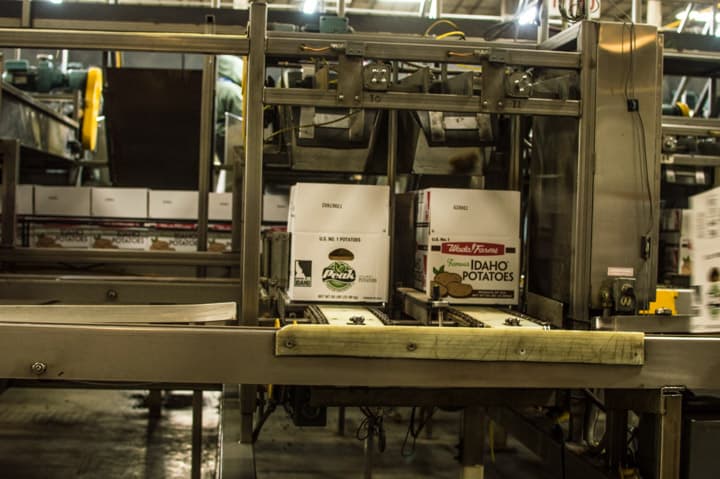 Besides visiting potato farms, we also got to do some sight-seeing around Idaho. Here's Craters of the Moon: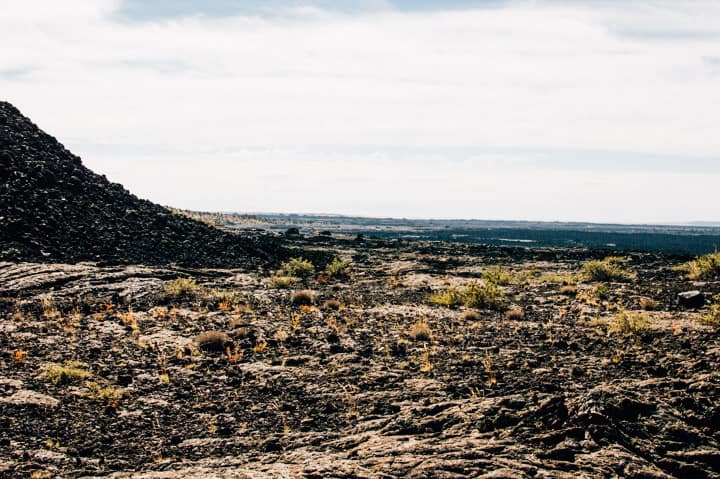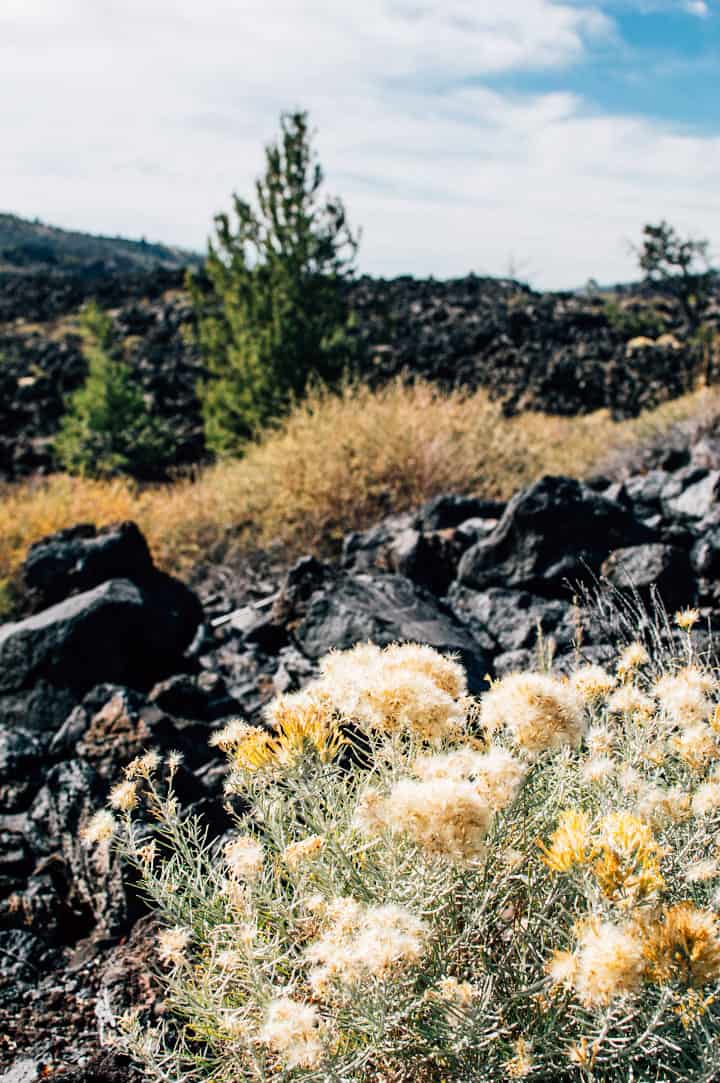 Sun Valley: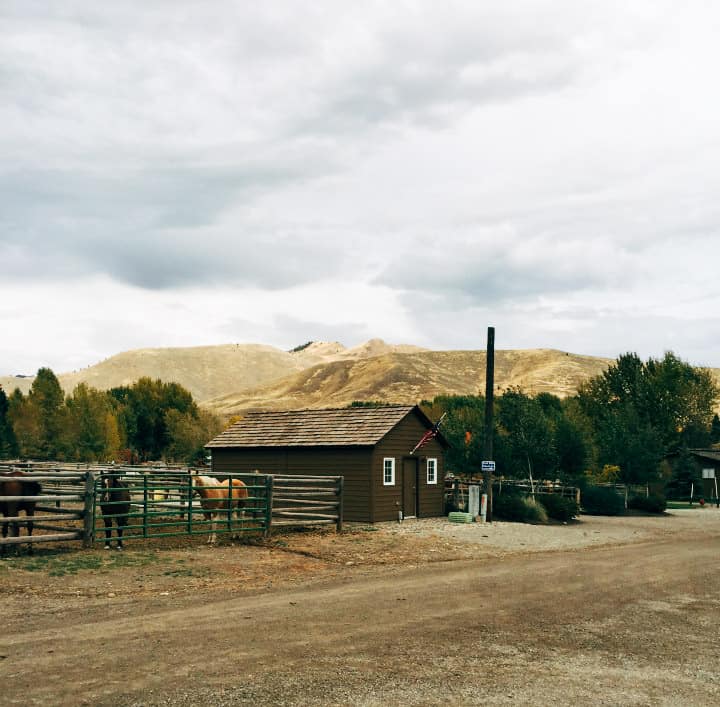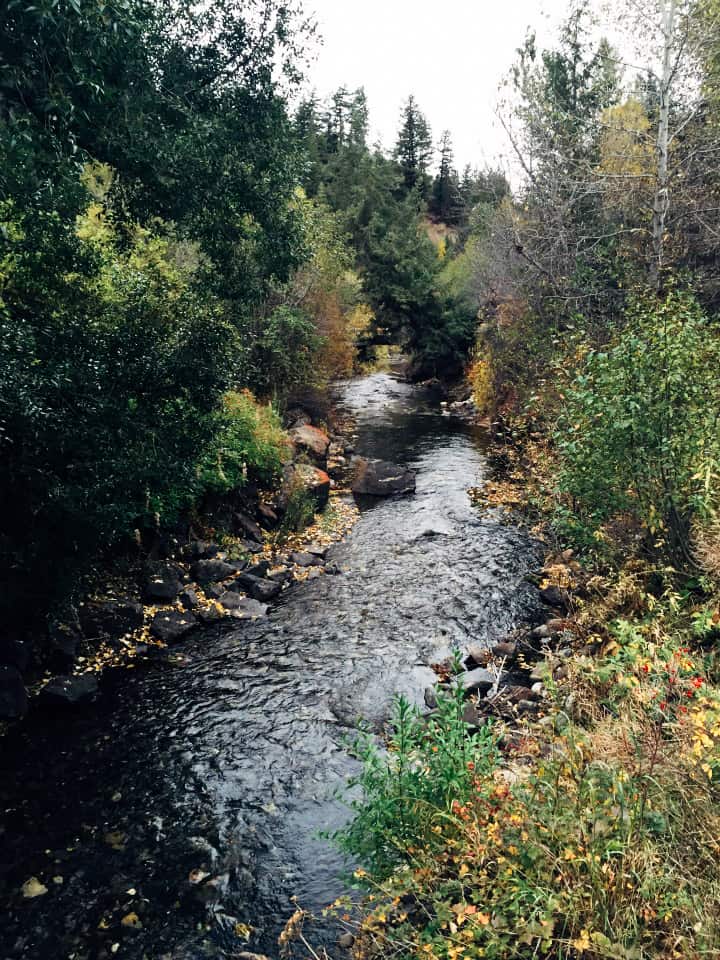 I can't say that I have become a potato expert after going on the trip to Idaho, but it certainly made me appreciate the efforts of potato farmers and processors so much more. The work that goes into turning a potato seedling into a commercial product requires persistence and a heavy dose of patience, more than I can ever muster. However, when you speak to these farmers and processors, I could sense that they feel passionate about what they do, and I have nothing but admiration for them.
In honor of my trip to Idaho, I decided to cook up some potato fritters. Yes, even after spending 4 days eating potatoes at every meal, I went home and cooked EVEN MORE potatoes. I told you I couldn't live without them!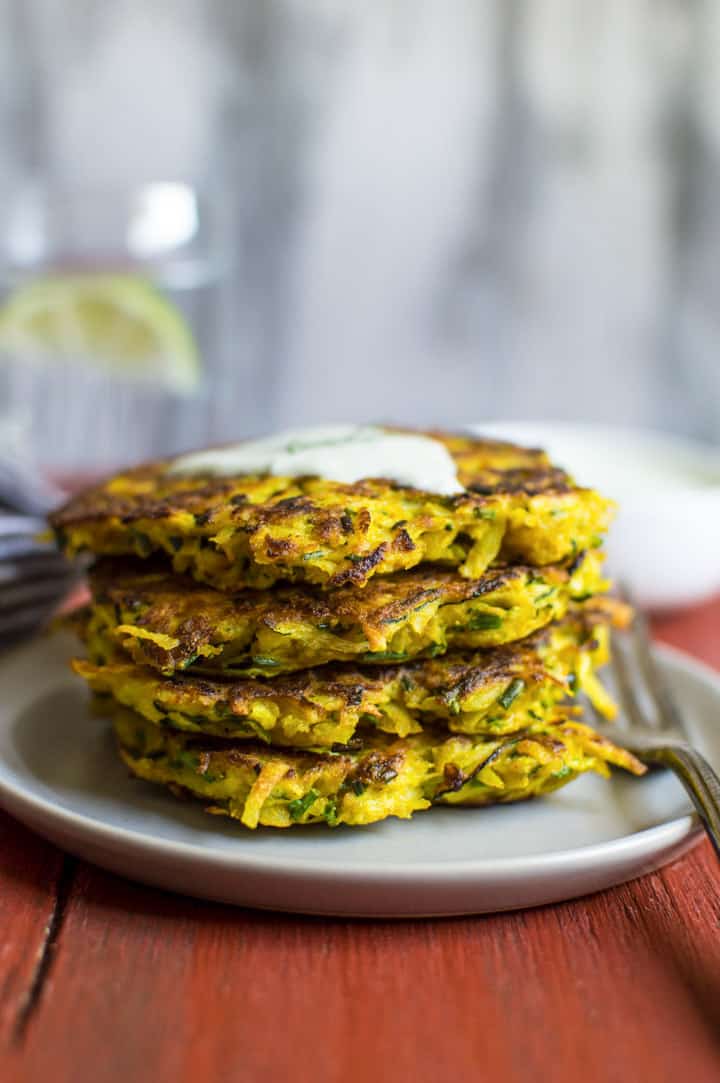 MASTER LISA'S MISTAKES (AKA COOKING NOTES)
Squeeze excess water from the vegetables: I mean it! You want to make sure that you squeeze out as much excess water from the zucchini and potatoes as you can so that you don't get soggy fritters.
Tzatziki sauce: I thought these fritters tasted great without the sauce, but I make a batch for the photos (but let's keep that between you and me). Here is the recipe I used.
Rinsing the potatoes: Potatoes start oxidizing the moment you peel them. Ever wondered why the piece of potato you left on the counter turns into a pinkish-brown color? Oxidation at work! Giving them a quick rinse will keep them from changing color too quickly.
These turmeric zucchini and potato fritters require only 8 ingredients to make! If you try this recipe, make sure to tag me on social media and use #hnbeats. I love seeing your creations!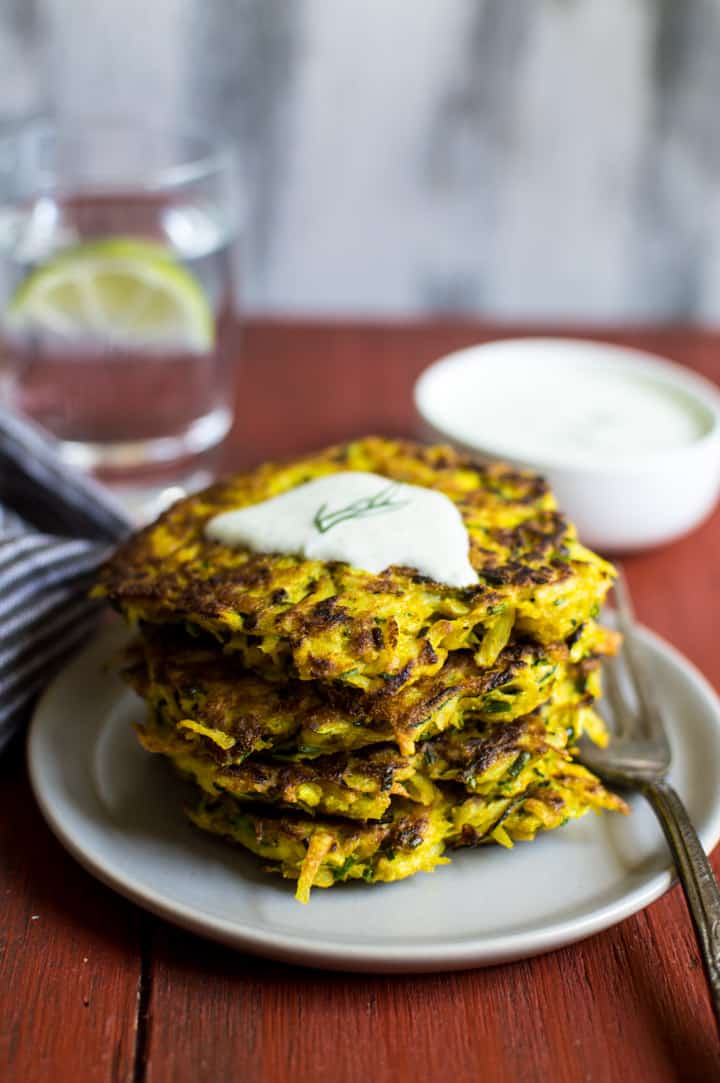 Turmeric Zucchini and Potato Fritters
These 8-ingredient fritters are easy to make, and they're great as an appetizer. Makes around 11 to 12.
Ingredients
1

pound

(455g) zucchini

,

grated

1

pound

(450g) russet potatoes

4

tablespoons

chickpea flour

,

all-purpose flour or gluten-free flour works also

2

large eggs

1/2

cup

chopped chives

2

teaspoons

turmeric

salt and pepper

6

tablespoons

olive oil

tzatziki sauce

,

optional
Instructions
Place the grated zucchini in a bowl and mix in a pinch of salt. Set aside.

Peel, rinse, and grate potatoes. Place grated potatoes in another bowl and rinse with water to get rid of some of the starch. Drain and squeeze out excess water.

Take the grated zucchini and squeeze out excess water. Mix in grated potatoes and garbanzo bean flour. Give the grated vegetables another big squeeze to drain out excess water. Mix in the eggs, chives, turmeric, about another teaspoon or two of salt, and pepper.

Heat 2 tablespoons of olive oil on a pan or skillet over medium-high heat. Scoop out 1/3 cup of the vegetable mixture and place it on the hot pan. Use a spoon to flatten out the mixture to rounds that are about 1/3 to 1/2 inch thick. I cooked 4 fritters at a time. Pan fry each side for 3 to 4 minutes, or until the edges are golden brown. Plate the cooked fritters. Pour another 2 tablespoons of oil into the pan, and continue cooking the rest of the fritters. Add more oil as needed.

Serve fritters with tzatziki sauce if you want. Best served immediately.
Notes
If you want a good tzatziki sauce recipe, try this one. Warning: that recipe yields a HUGE batch of tzatziki, probably enough to feed 20 people. I suggest halving the recipe when you make it.
Did you make this recipe?
Tag @hellolisalin or leave a star rating and comment on the blog!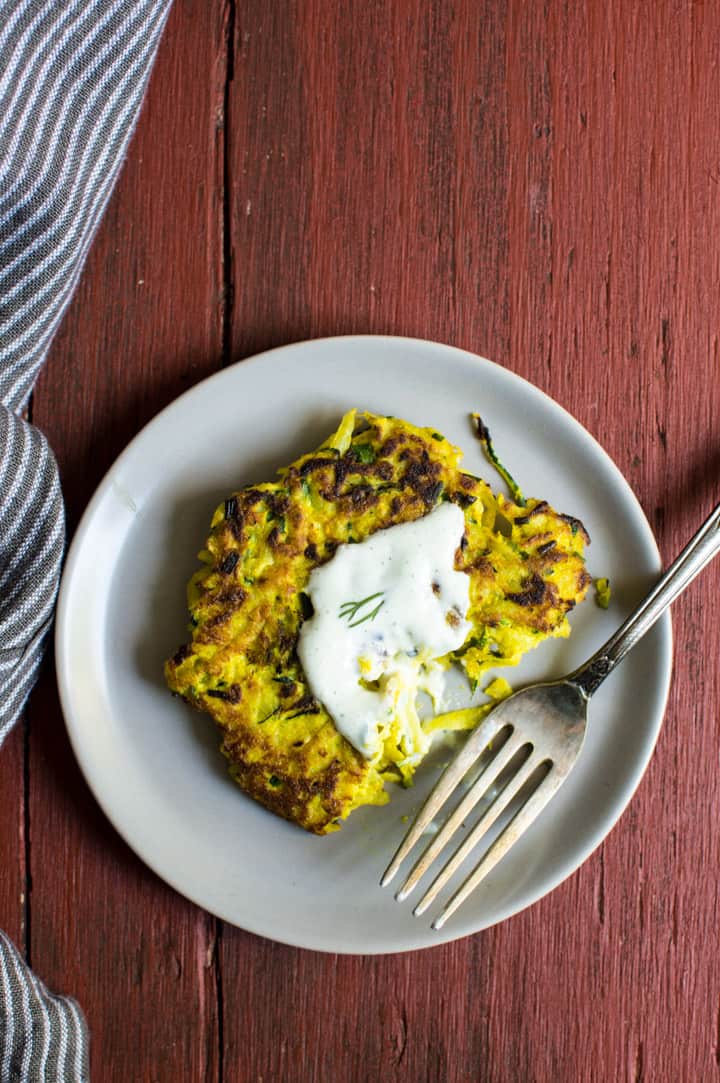 Disclosure: My trip on the Idaho Potato Harvest was fully sponsored by the Idaho Potato Commission. While I was not required to write a post about my trip, I just wanted to share my experience with all of you! Hope you enjoyed reading it!