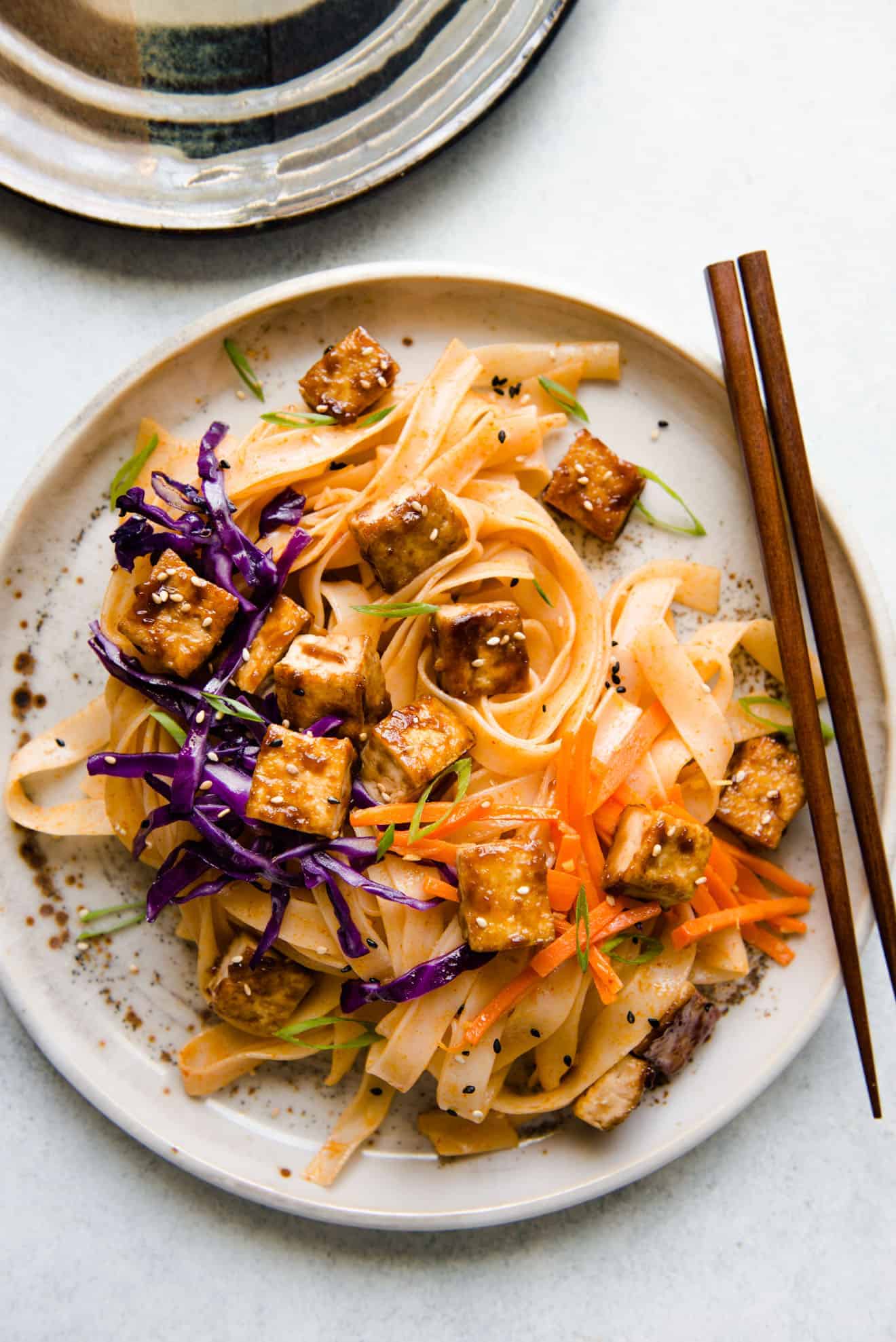 All of these recipes take 30 to 45 minutes to prepare. Hope you enjoy these recipes!
Easy Coconut Curry Noodle Stir Fry with Glazed Tofu
This easy coconut curry stir noodle dish is ready in 30 minutes. It makes a healthy gluten free and vegan meal for weeknights!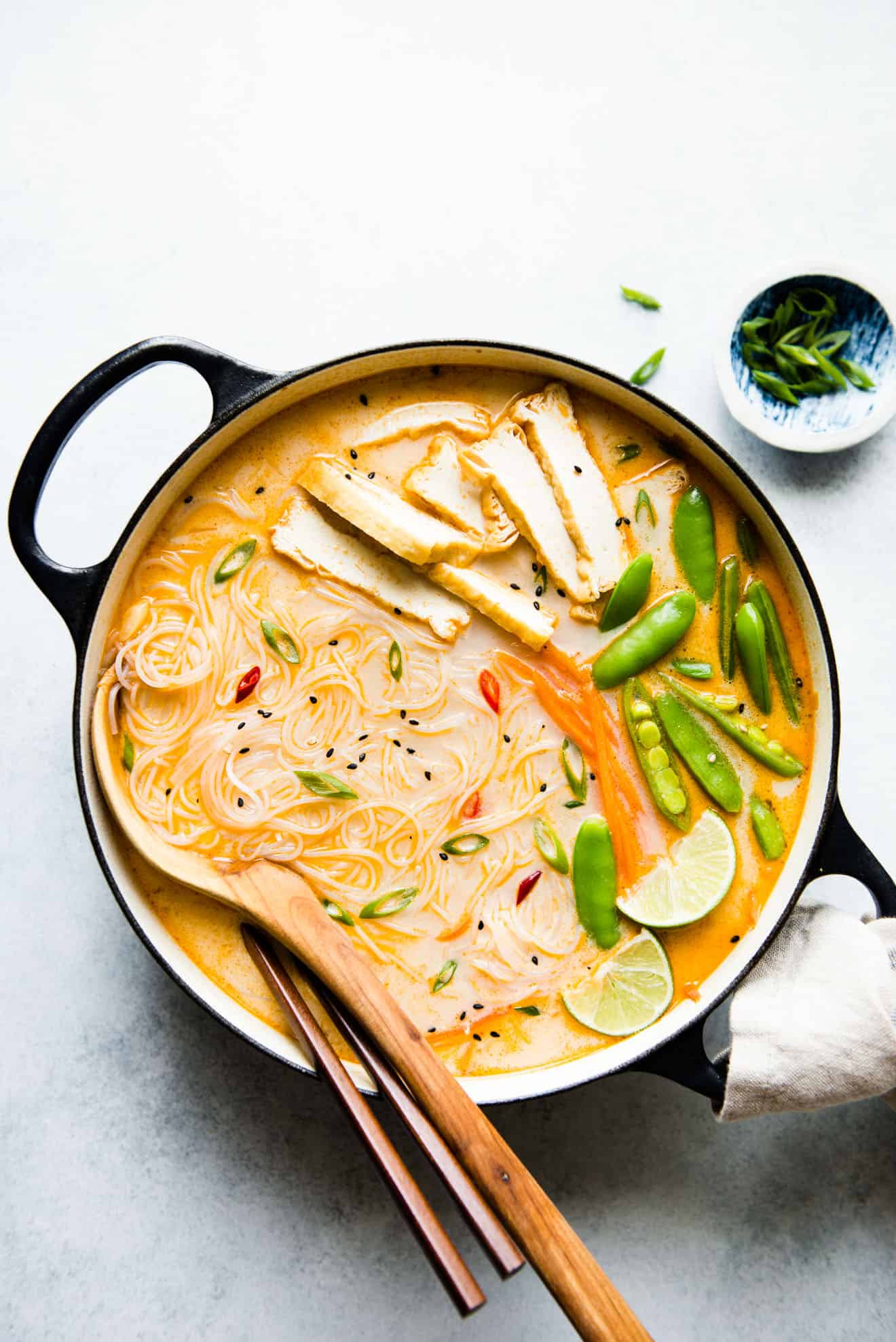 Hot & Sour Coconut Noodle Soup
This one-pot meal truly hits the spot. Bird's eye chilies (or Thai chilies) give the soup a bright spice while lime zest and juice adds tangy flavor. Add your favorite vegetables and protein to the dish.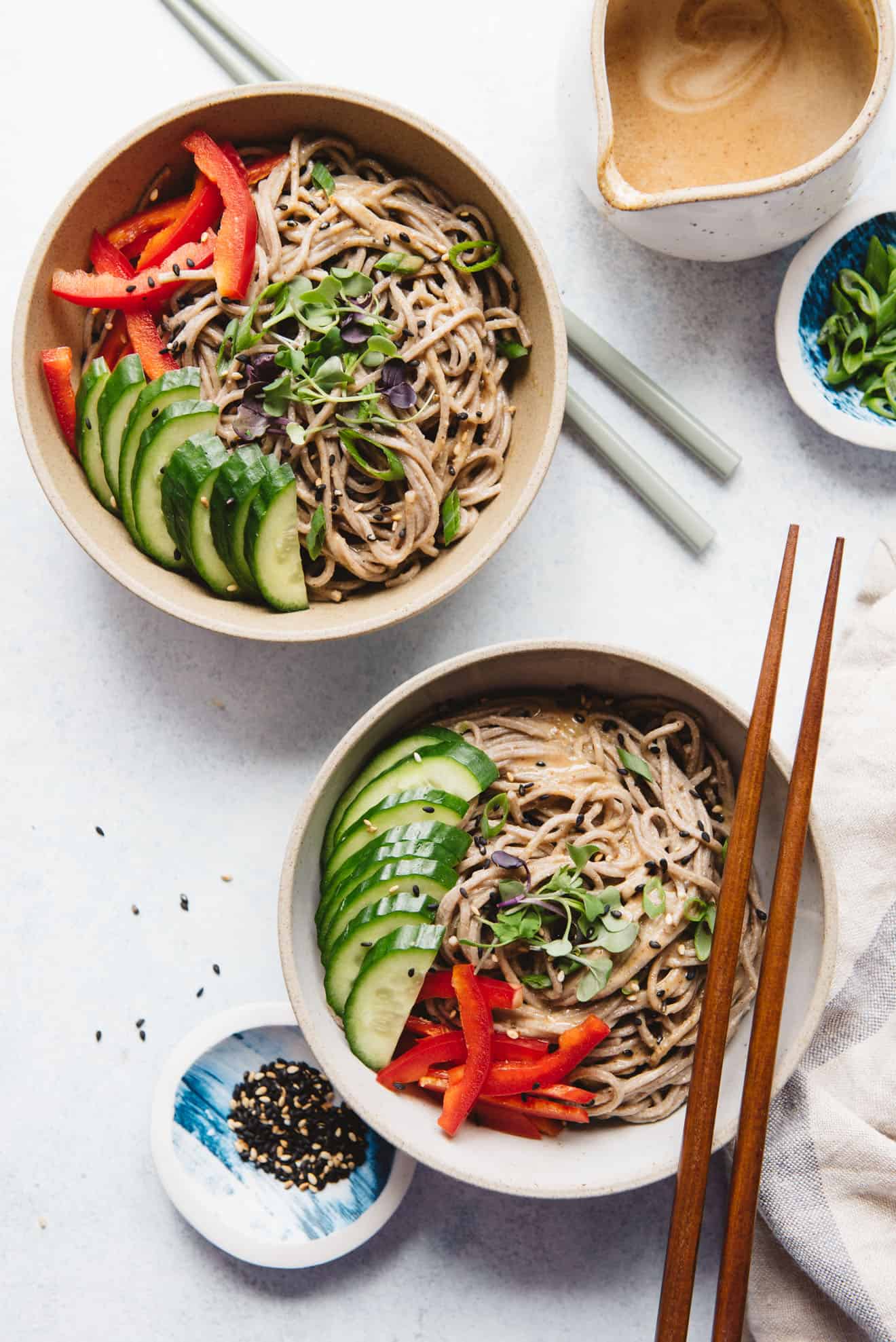 Soba Noodles with Almond Butter Sauce
This soba noodles dish is easy to prepare, and it is incredibly tasty. The noodles are tossed with a light almond butter sauce and served with sliced cucumbers, bell peppers, and scallions. Ready in just 20 minutes!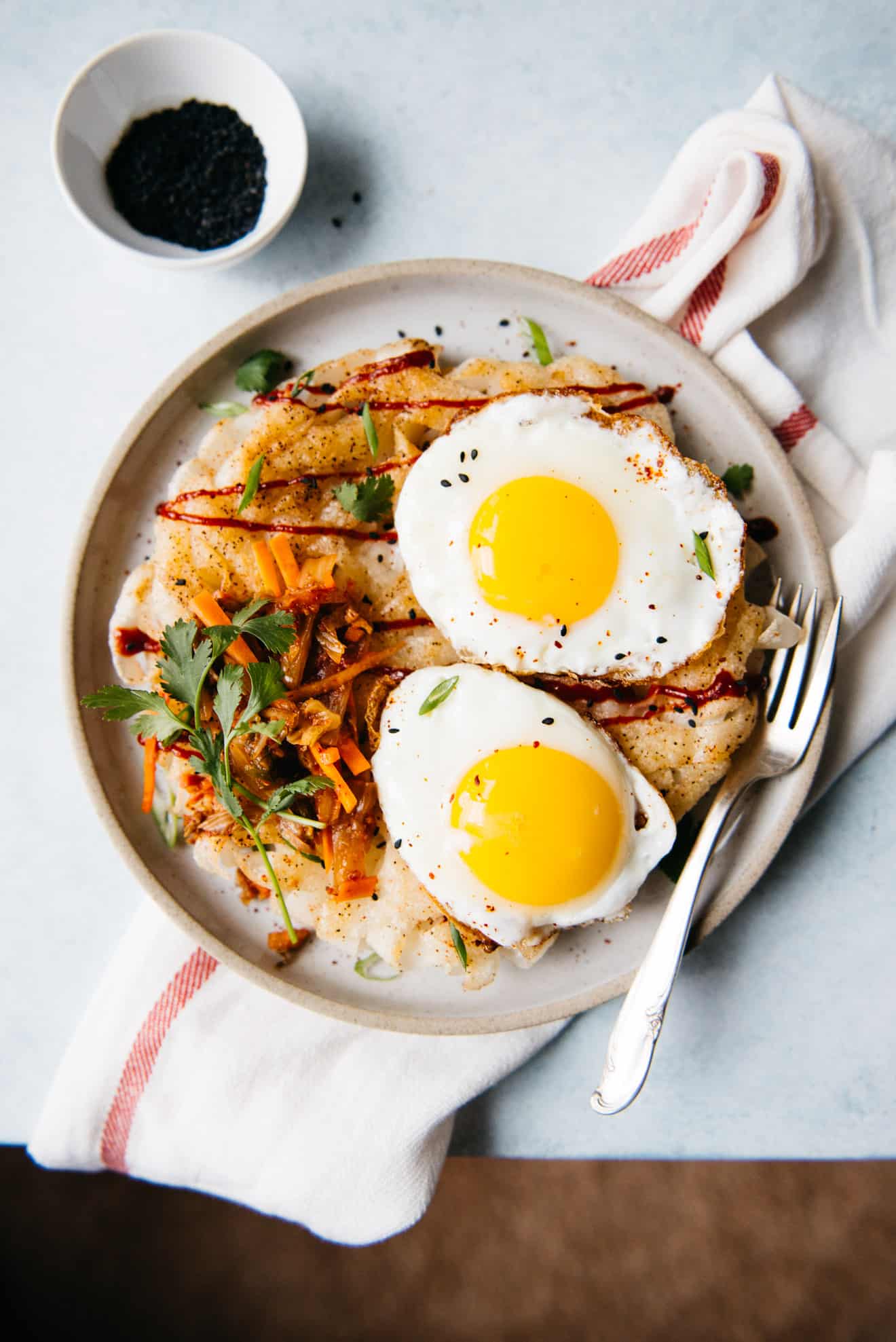 Pan-Fried Noodles with Fried Egg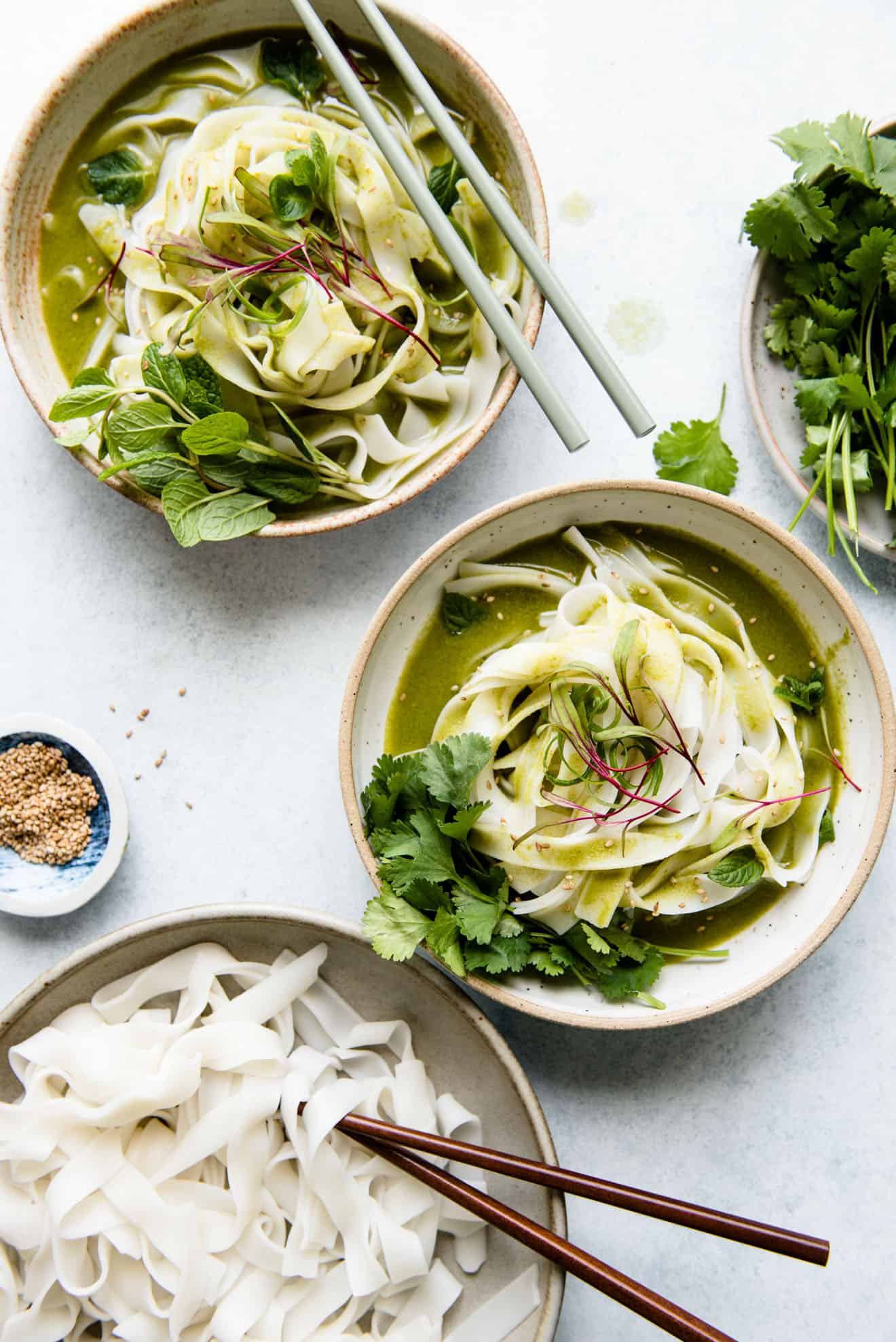 These pan-fried rice noodles are wonderfully crispy on the outside. They taste fantastic with fried eggs and a bit of hot sauce.
These easy green curry noodles are flavorful and filling. All you need to do is blend ingredients for the curry broth, simmer the broth, and cook the noodles. It takes only 20 minutes to make!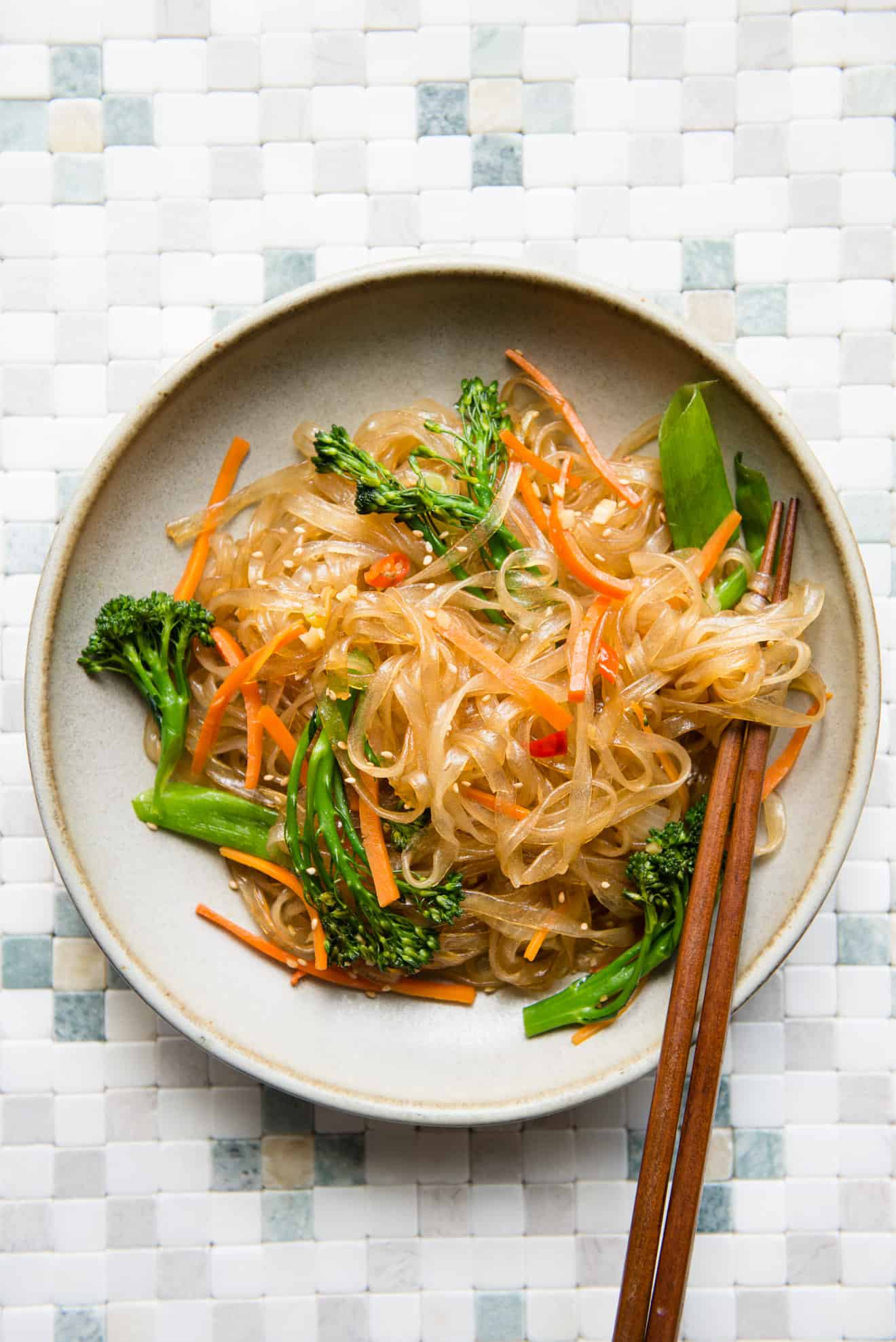 Vegetable Stir Fry Mung Bean Noodles
These vegetable stir fry mung bean noodles is one of my go-to dishes when I have less than 30 minutes to whip up a meal. Filled with a rainbow of delicious vegetables, this dish is vegan and gluten-free!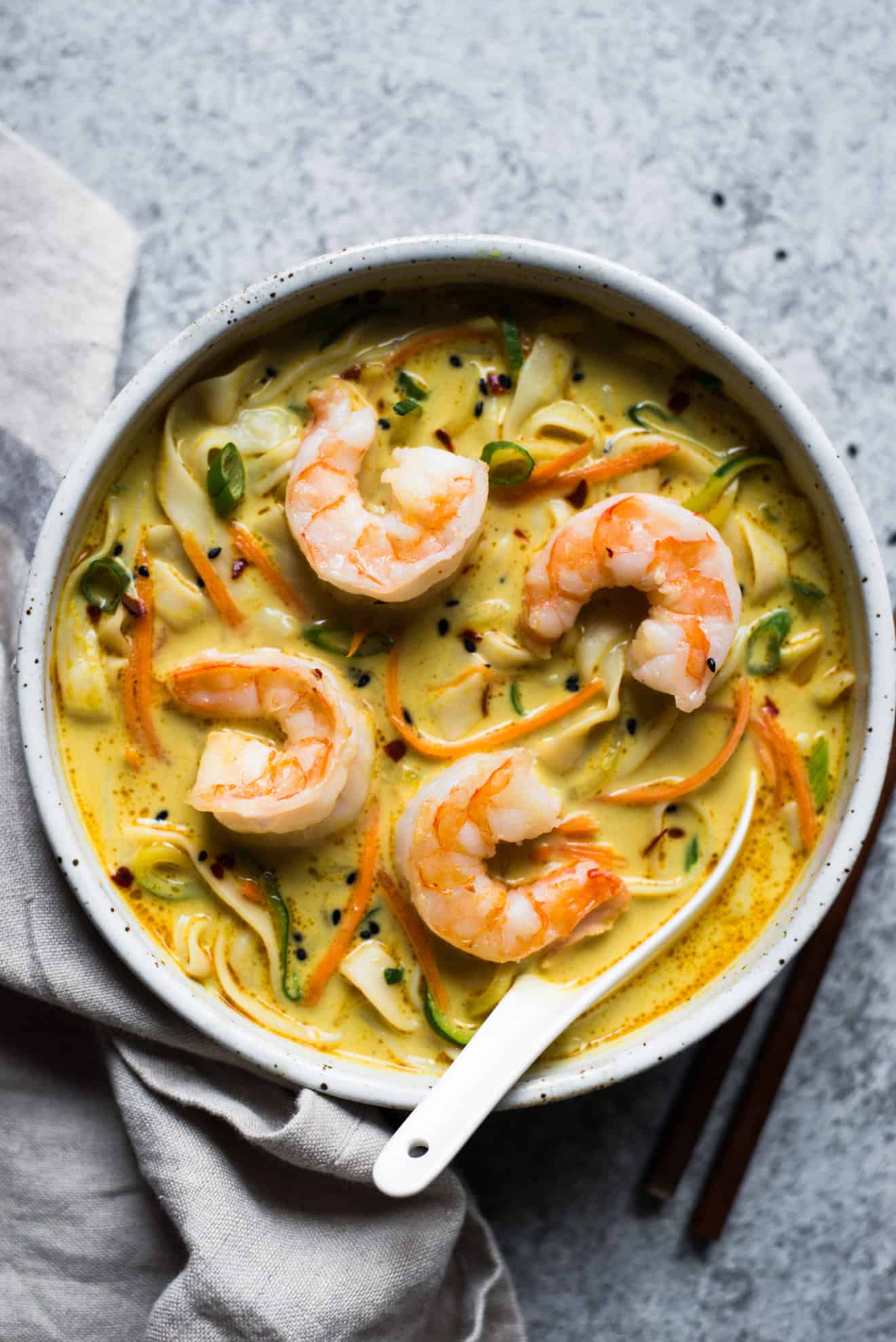 Yellow Curry Noodles with Tofu Shirataki
This delicious yellow curry noodles dish is topped with pan-fried shrimp. It's an easy, comforting meal that's ready in less than 45 minutes. Grab some chopsticks and be ready to get your slurp on!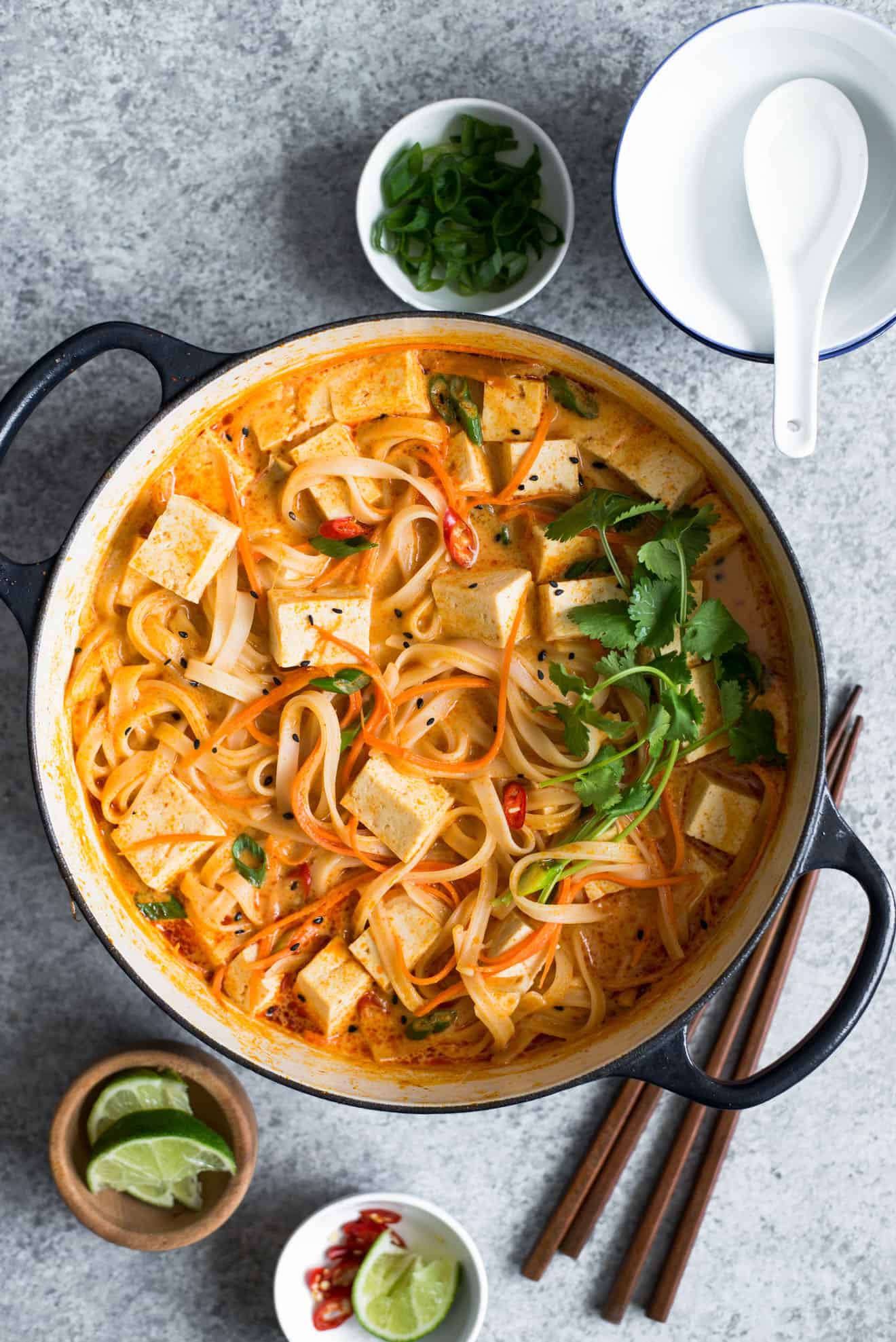 One-Pot Curry Noodles with Tofu
This simple red curry noodle soup is ready in just 30 minutes. It is great with tofu, but you can substitute it with whatever protein you prefer.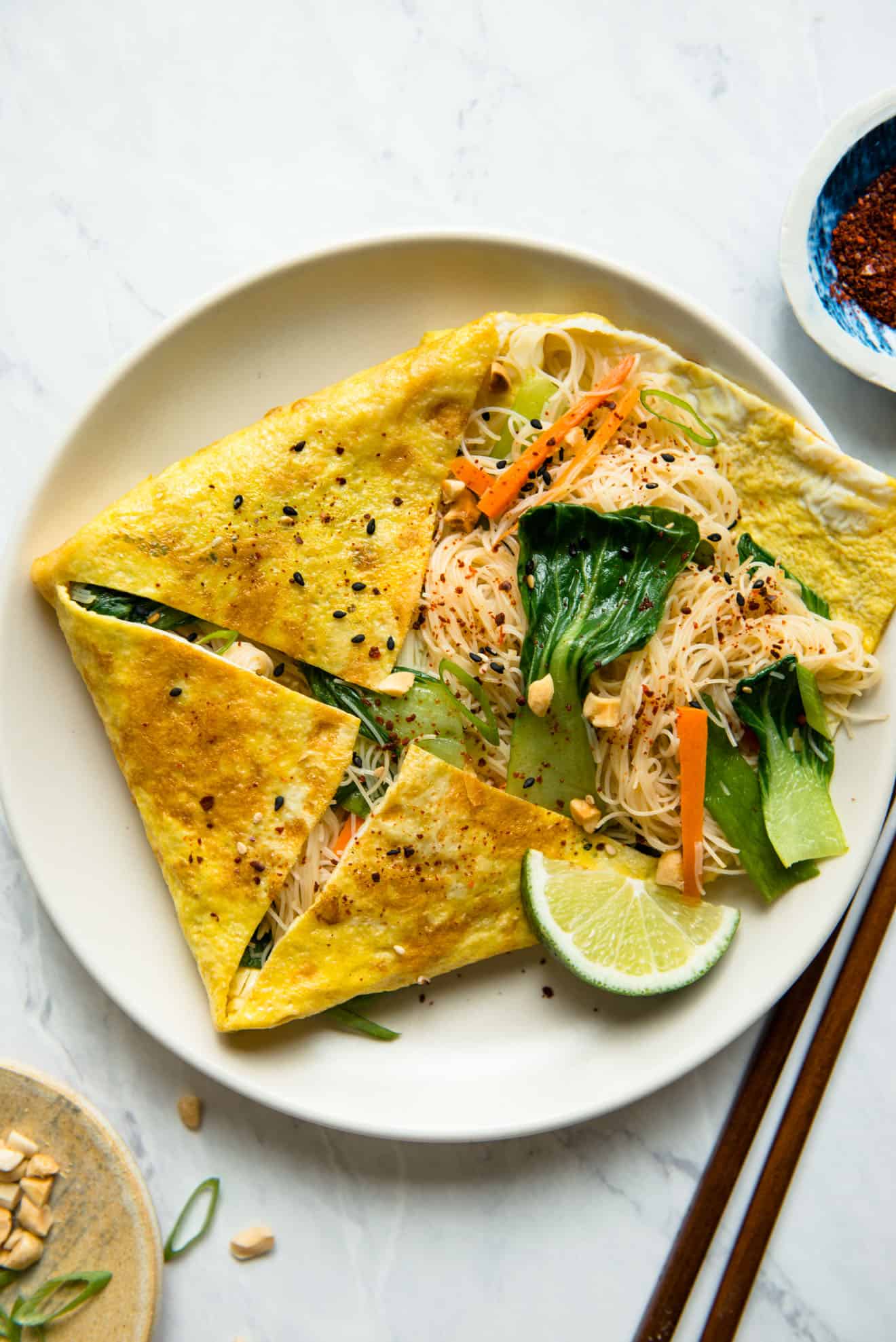 Imagine an omelette with stir fry noodles on the inside. That's what these egg parcels are all about. It's a fun way to shake up your dinner routine!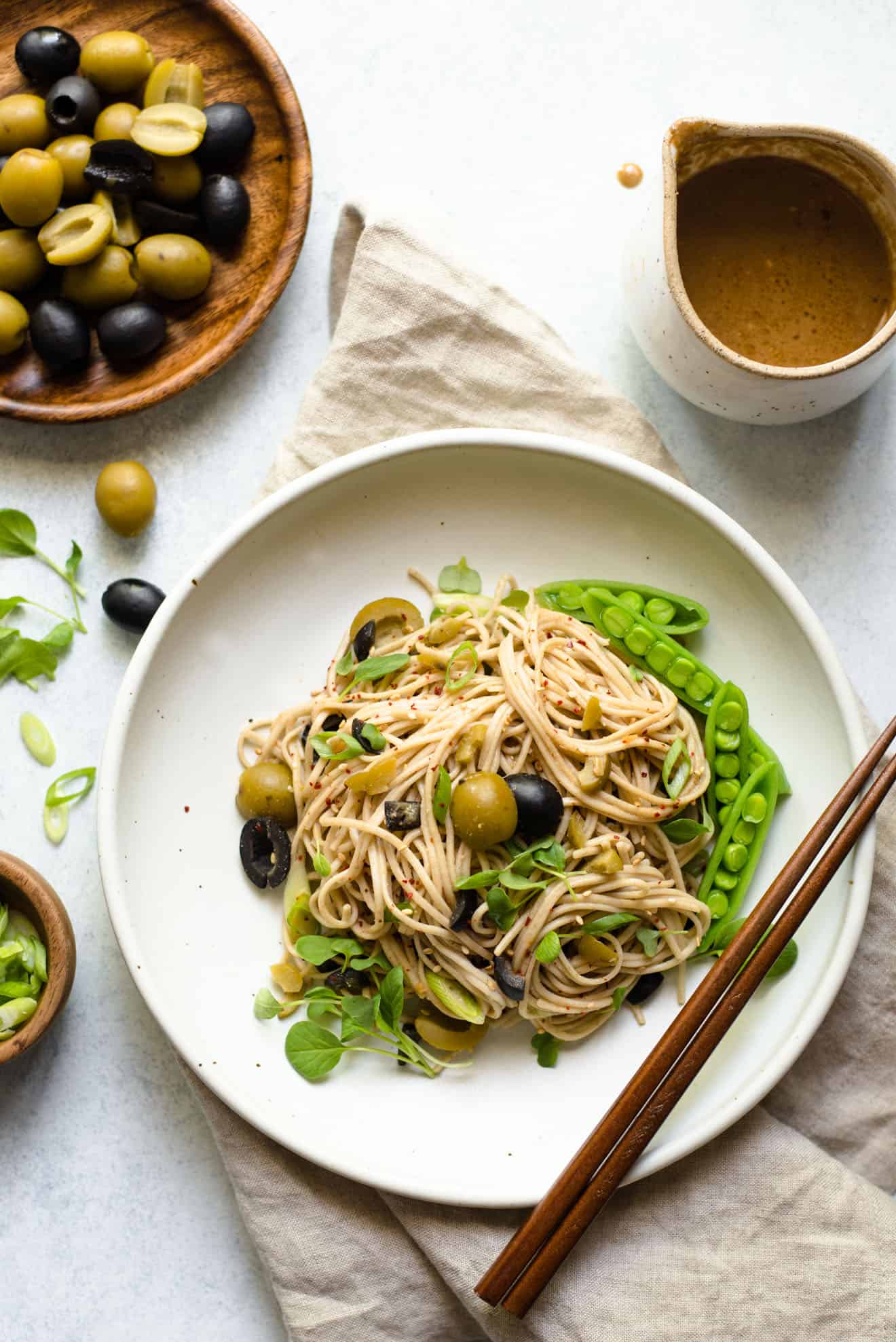 This irresistible vegan sesame and olive soba noodles dish is a quick meal that takes less than 30 minutes to make. The noodles are served cold with a delicious sauce made of ground sesame seeds and olive brine.