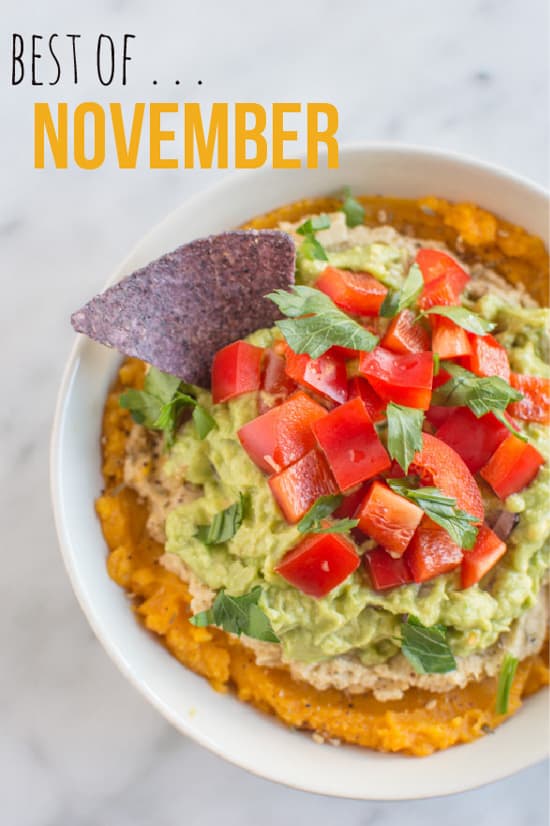 At 9:00 p.m. Thursday night, I was ready to pass out. Yes, food coma. Thankfully, I wore a flowy dress for dinner so that things didn't get too tight around the waistline. How's that for turkey day planning?
My Thanksgiving was a small gathering with a few close friends. We had a large chicken, butternut squash stuffing, mashed potatoes (TONS of it), orange cranberry sauce, shallot gravy, caramelized brussels sprouts, caramelized carrots, cornbread muffins and one mighty fine pumpkin pie! I don't usually cook much with heavy cream, but they made such a HUGE difference in my mashed potatoes on Thursday. Hands down, the best batch of taters I've made ever. I am a bit disappointed that I wasn't able to sneak in a couple more morsels of food before calling it quits. But that also meant more leftovers!
MY FAVORITES . . . BEST OF NOVEMBER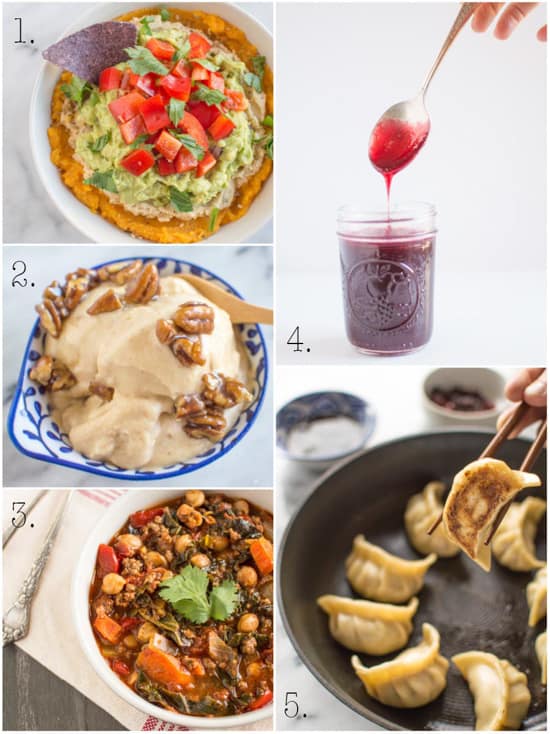 Many delicious things have come out of my humble kitchen this month, but here are five of my favorites!
MY FAVORITES ELSEWHERE
A few of my favorite things elsewhere around the interwebs . . .
AROUND HERE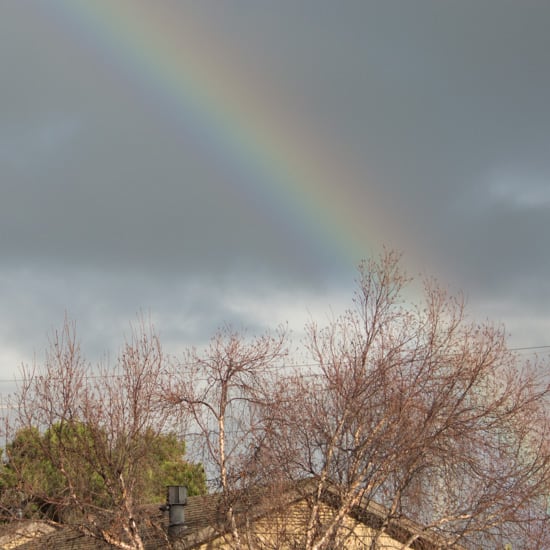 There's been a lot of rain around here lately. Awful conditions for trying to take food photos, but awesome for California agriculture and snow in the mountains. I'll take it. Besides, the rain will give me more opportunities to chase rainbows. I was in the middle of shooting some food photos last week, and I took a quick glance out the window only to see this beautiful rainbow! I stopped everything I was doing and went outside to try to capture as much of it as I could.
WHAT'S ON PLATE
Peppermint. Expect it. Love it. Appreciate it. There's going to be a lot of minty eats coming your way.
DIY. When I'm not cooking or watching Jeopardy, I love to get all crafty in here. I'll try to come up with some fun DIY projects for the holiday season next month!
ENGLAND! Enough said.
A new look? Details coming soon.