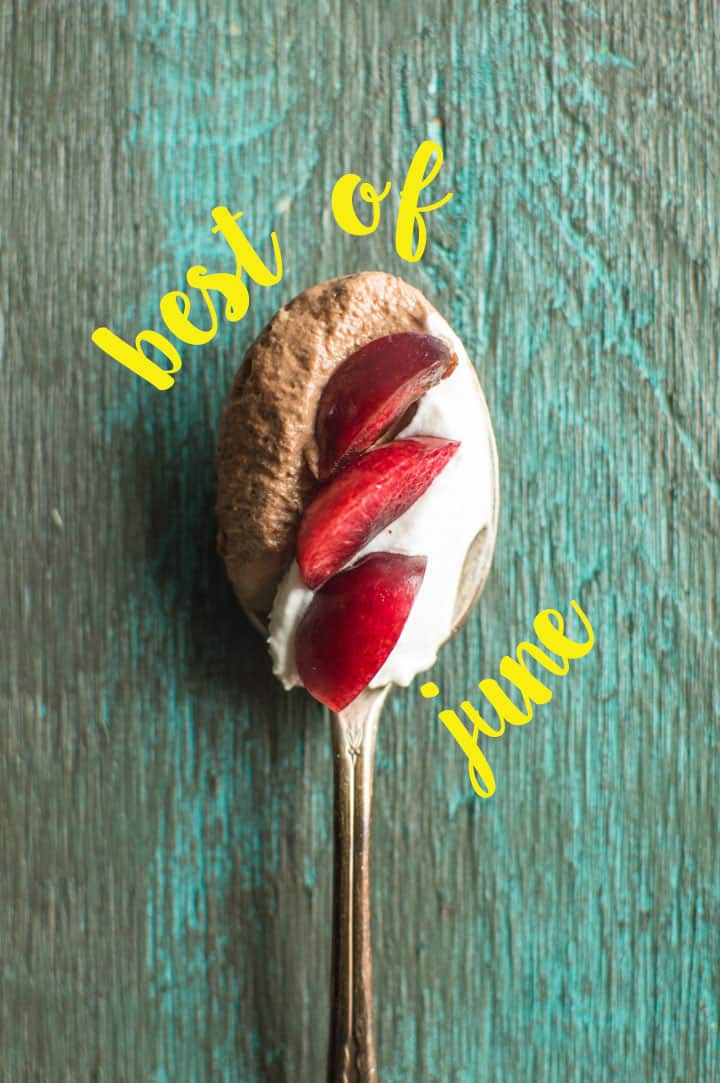 Hello from Alaska! While most of you were probably enjoying your July 4th barbecues yesterday, I was flying thousands of miles in the air, beaming with excitement about the prospect of seeing daylight at the midnight hour. It feels so weird and cool at the same time. Photos to come, of course. In the meantime, follow along with me on Instagram!

So many things happened in the month of June. First, the redesign of Healthy Nibbles & Bits! Lindsay from White Oak Creative did a fantastic job making my blog look cleaner, designing my header, and redoing the color scheme of the site. I love how the colors of my photos pop out more now. For any of my fellow bloggers who are looking to give their site a face lift, shoot Lindsay an e-mail!
Last month, summer fruits and vegetables took a front seat on the blog. Let's take a quick look back at the tasty things we whipped up together:

YOUR FAVORITE RECIPES IN JUNE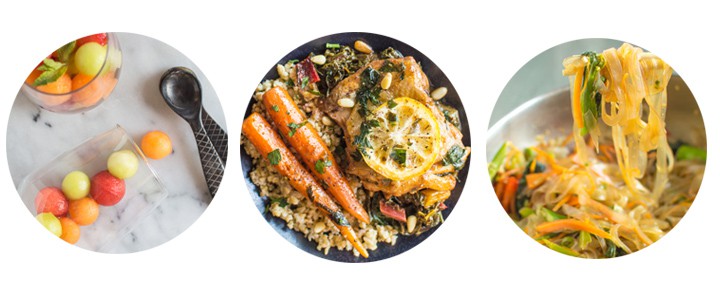 1. Vodka-Infused Melon Balls
2. One-Pan Braised Lemon Paprika Chicken with Sumac
3. Vegetable Stir Fry Mung Bean Noodles
BLOGGING RESOURCES
Some excellent blogging resources that I came across last month:
NEXT MONTH
Paleo recipes! I'm going to be starting my Whole30 journey next Monday (I'm still in disbelief that I am going through with this). Over the past few weeks, I've been testing different paleo recipes that I can handle eating for 30 days. I want to be prepared for this so that I don't set myself up for failure. My goal is to share one delicious recipe per day on the blog or on Instagram and Facebook, so stay tuned!