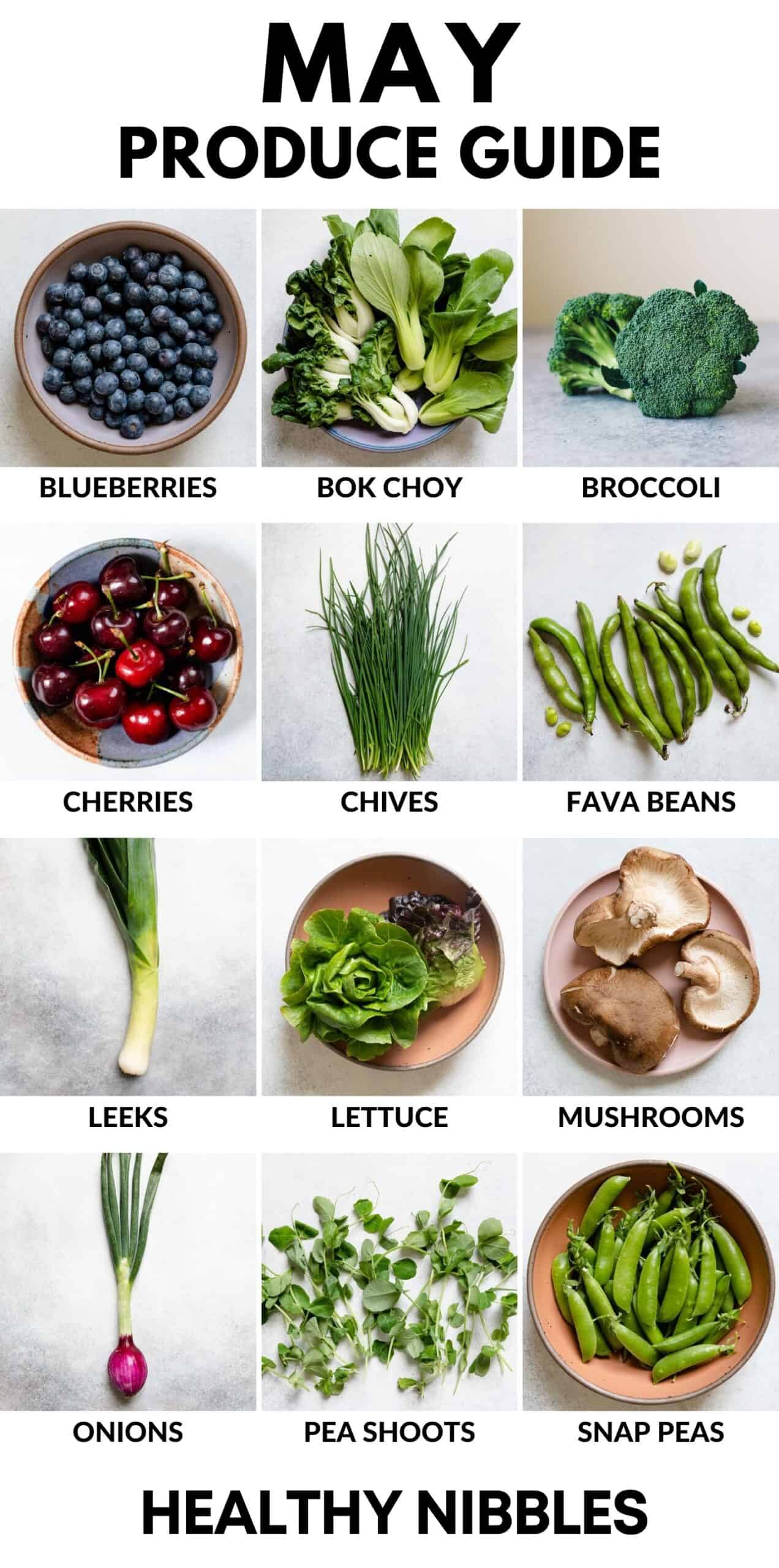 Written by Diann Leo-Omine & Lisa Lin, Photos by Lisa Lin. This post was originally published in 2017 and has been updated to include produce-picking tips and more photos.
May produce sprinkles spring with a dash of summer in most farmer's markets. Delectable lettuces, succulent podded peas and their shoots, and cheerful cherries welcome the start of long holiday weekend barbecues and picnics in the park.
Other fresh fruit and veggies that are still in season in May include: artichokes, asparagus, avocado, green garlic, and strawberries. Be sure to check out my April produce guide for more details on these spring fruits and veggies!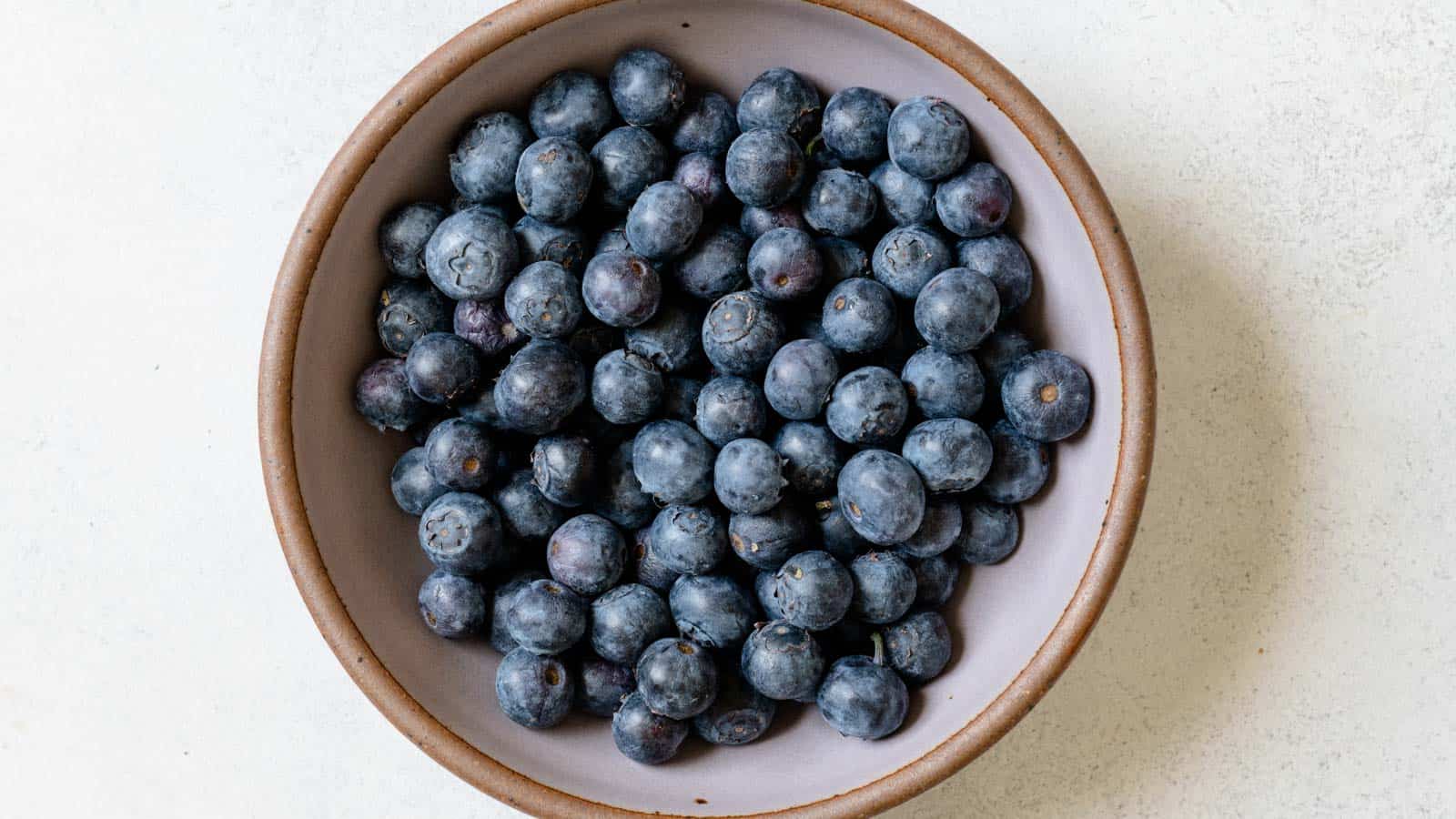 BLUEBERRIES
Blueberries are a fruit to keep in your antioxidant arsenal. They also boast vitamin K1, manganese, and vitamin C. These juicy violet gems find an easy home in your morning yogurt or smoothie.
Should you wind up with a windfall of them, luscious blueberries shine in a cobbler or burst color in a batch of muffins. You can even freeze the blueberries in a single layer on a sheet tray to preserve spring a few months longer.
HOW TO CHOOSE AND STORE BLUEBERRIES
You'll most likely buy blueberries in baskets or plastic clamshells. Select baskets or clamshells with blueberries that are firm and smooth, not mushy and wrinkled. Keep blueberries in a container in the fridge for up to a week.
RECIPES USING BLUEBERRIES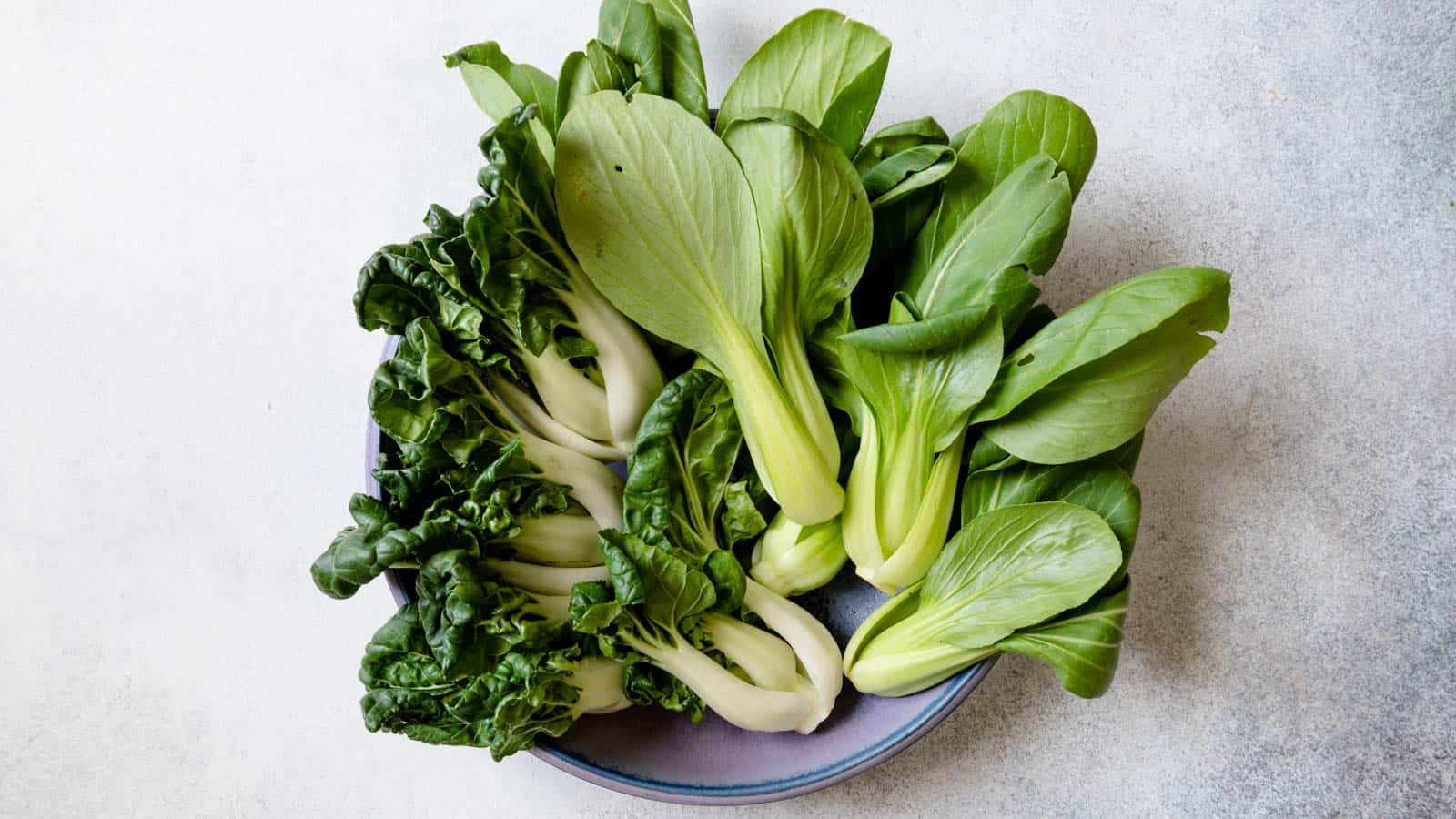 BOK CHOY
Bok choy is a member of the cabbage family, which includes Brussels sprouts, cauliflower, and kale. Its particular species, Brassica rapa, draws a close relationship to peppery turnip and bitter broccoli rabe.
You're likely to see a few different types of bok choy. In Chinese, bok choy (白菜) means "white vegetable" and typically refers to the varieties with a white stem and green leaves. When you go to grocery stores or the farmers markets, you'll find varieties that are small, about 3 to 4 inches long, or large stalks that are nearly a foot long.
I almost always buy the smaller stalks because the vegetable is more tender; the white portion of the vegetable is not too stringy. I talk more on how to prepare bok choy in the notes for my teriyaki noodle stir fry.
In Chinese grocery stores, you can find something called 菜乾/菜干), literally "dried vegetable," which is dried bok choy. My mom would buy dried bok choy to make a soup known as (菜乾湯/菜干汤. (In Cantonese, it's pronounced choy gon tong; in Mandarin, it's cai gan tang).
You may have also seen another variety of bok choy known as baby bok choy or Shanghai bok choy, where the stalk and leaves are a lighter green color. My mom calls it 青江菜 (green river vegetable), and I feel this name makes more sense because the vegetable is green. However, you'll see many Chinese names for this variety of bok choy
HOW TO CHOOSE AND STORE BOK CHOY
If you're picking bok choy with white stems, pick ones with nice dark green leaves and don't look wrinkled. You also want to avoid stalks with tiny yellow flowers in the middle. This indicates that the vegetable is turning old and less tender. Large black spots on the stem are also signs that the stalk is past its prime. I also tend to pick stalks that aren't too big to ensure that bok choy is more tender.
If you're picking baby bok choy with green stems, select ones with leaves that are green. The outer leaves shouldn't be turning yellow. I also like to pick smaller stalks that don't look too wrinkled.
Store bok choy in a plastic bag in your refrigerator's crisper for up to a week.
RECIPES USING BOK CHOY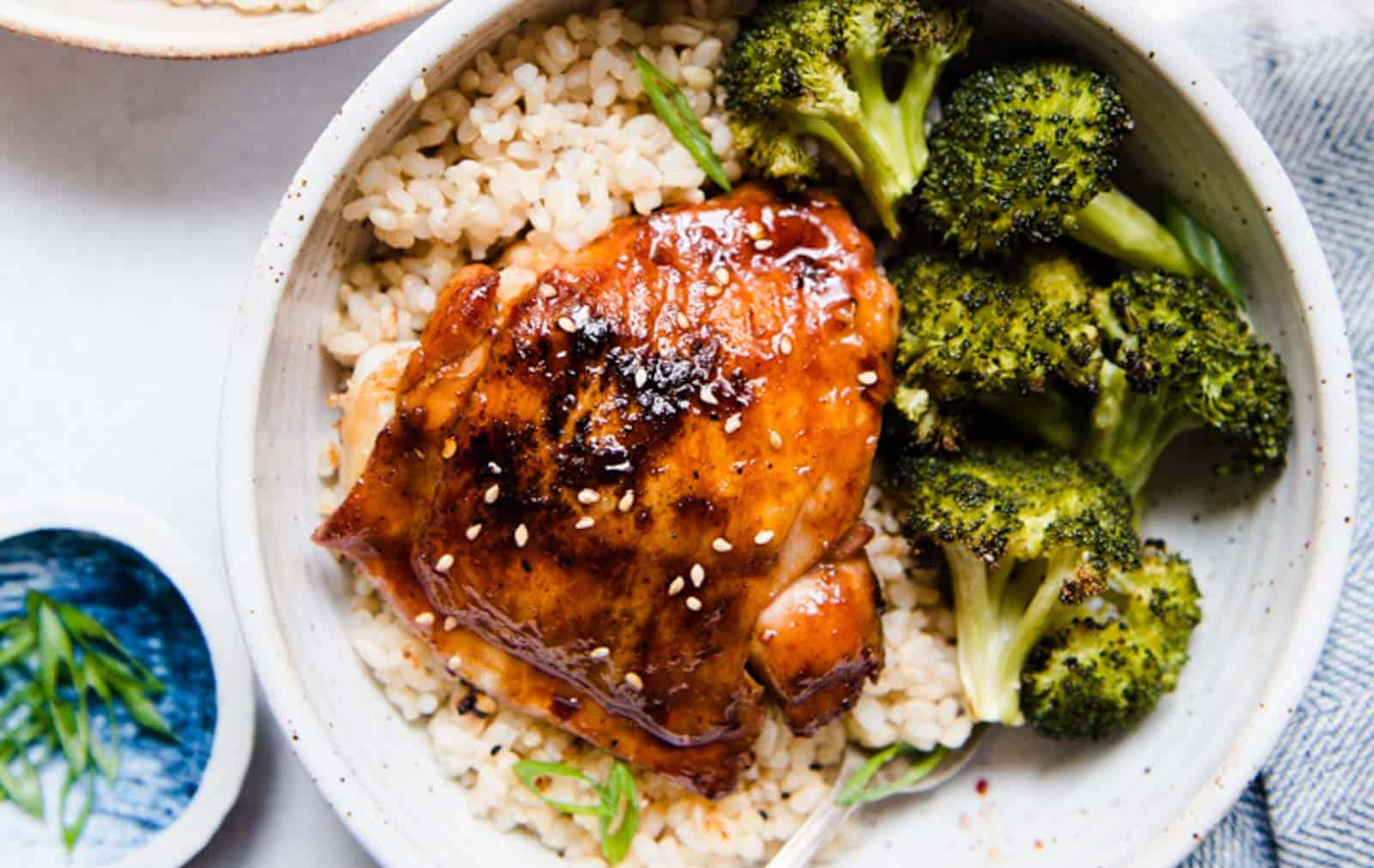 BROCCOLI
Another member of the cabbage family, broccoli is part of the Brassica oleracea species and relative to the bok choy above. If you ever thought broccoli resembles a flower bouquet, that's because the tufts of green florets are indeed the plant's flower buds. Love it or hate it, broccoli is the epitome of a superfood. Packed with vitamins C and A, folate, potassium, and fiber, that's barely tipping the iceberg of its virtues.
HOW TO CHOOSE AND STORE BROCCOLI
Pick broccoli with sturdy stalks and compact florets, which should be dark green and even veering into purple hues. Store broccoli in a loose plastic bag in the refrigerator's crisper.
RECIPES USING BROCCOLI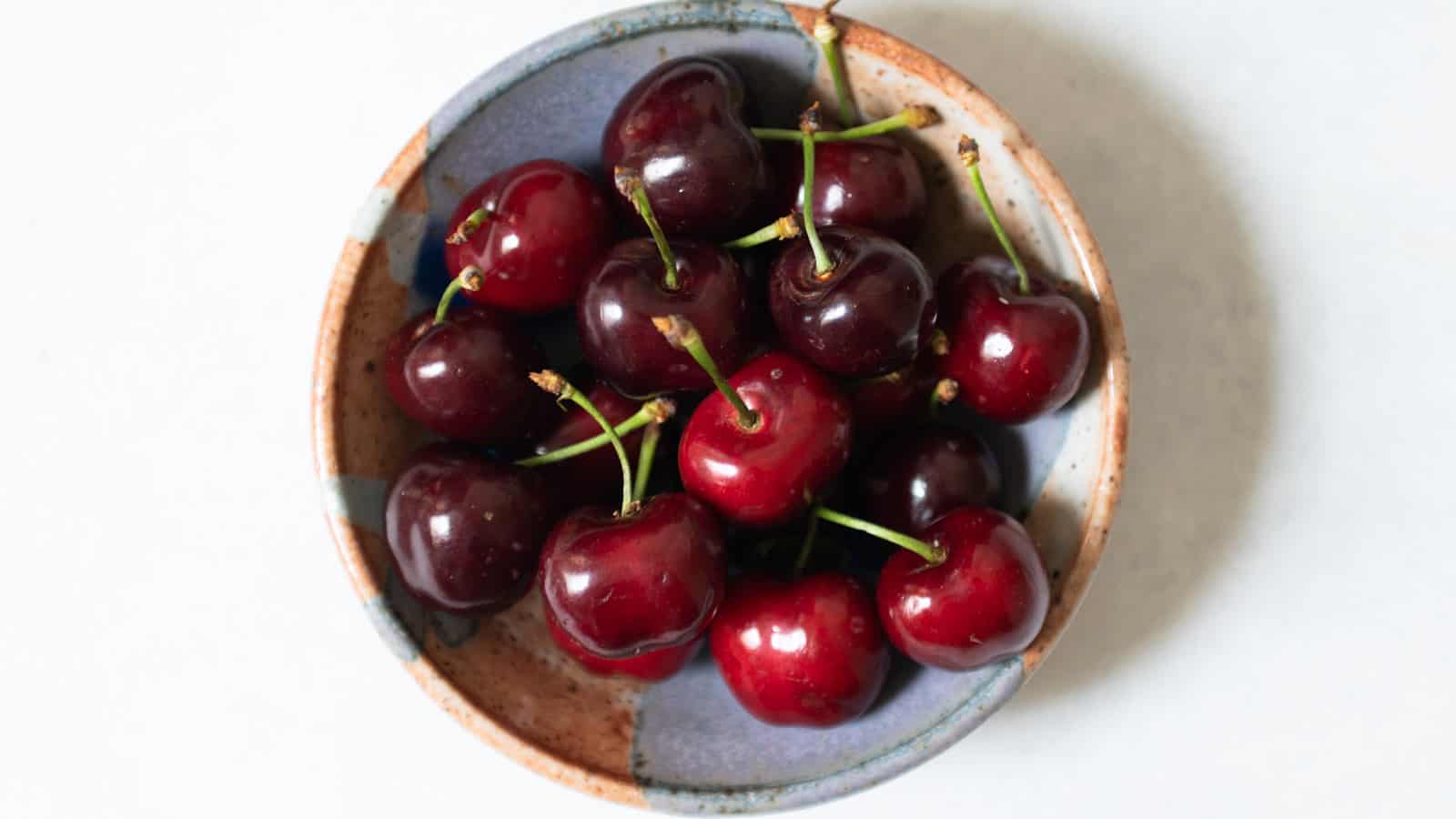 CHERRIES
Cherries, cherries, cherries! If you need a cheery reminder that summer is on the horizon, look no further than these orbs ranging from golden yellow to deep purple to the more familiar ruby red. Cherries are stocked with vitamin C and potassium.
If you're needing to pit a bulk amount of cherries for a recipe, put that knife down and check out my how-to guide and video on how to pit cherries without a cherry pitter. Hint: the quickest way to pit a cherry relies on an empty wine bottle!
HOW TO CHOOSE AND STORE CHERRIES
Choose cherries with vibrant color that are solid and smooth on the surface. Keep in the refrigerator for up to three days (if they last you that long!) Do not rinse beforehand.
RECIPES USING CHERRIES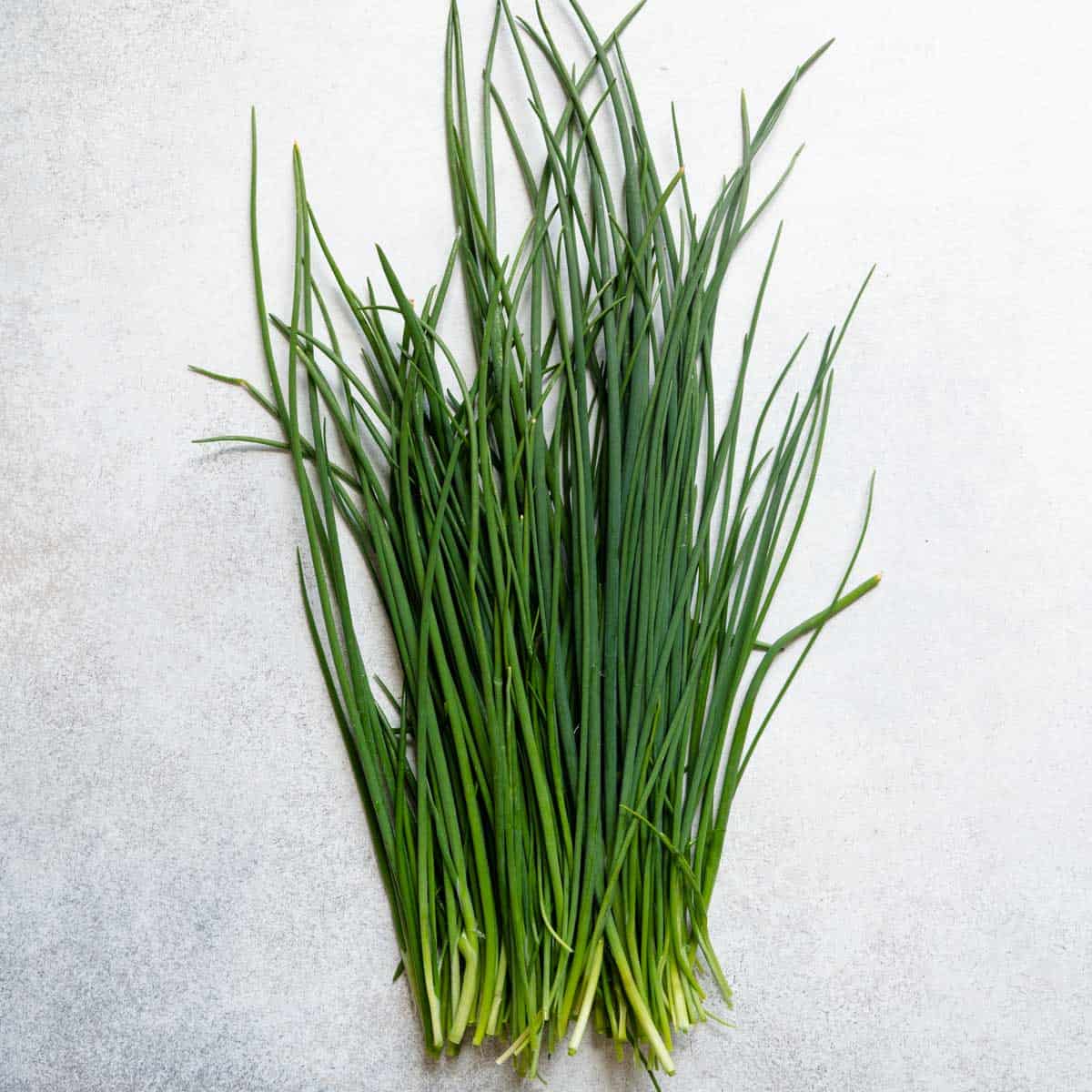 CHIVES
You're likely familiar with green onions and scallions, but have you tried these alliums? Both English and Chinese varieties of chives are rich with vitamin A and calcium.
English chives (photographed above) are defined by their hollow thin strands resembling grassy reeds. You often see them garnishing a baked potato or a deviled egg. In the grocery store, you're most likely to see them in bundled up packages in the refrigerated herb section.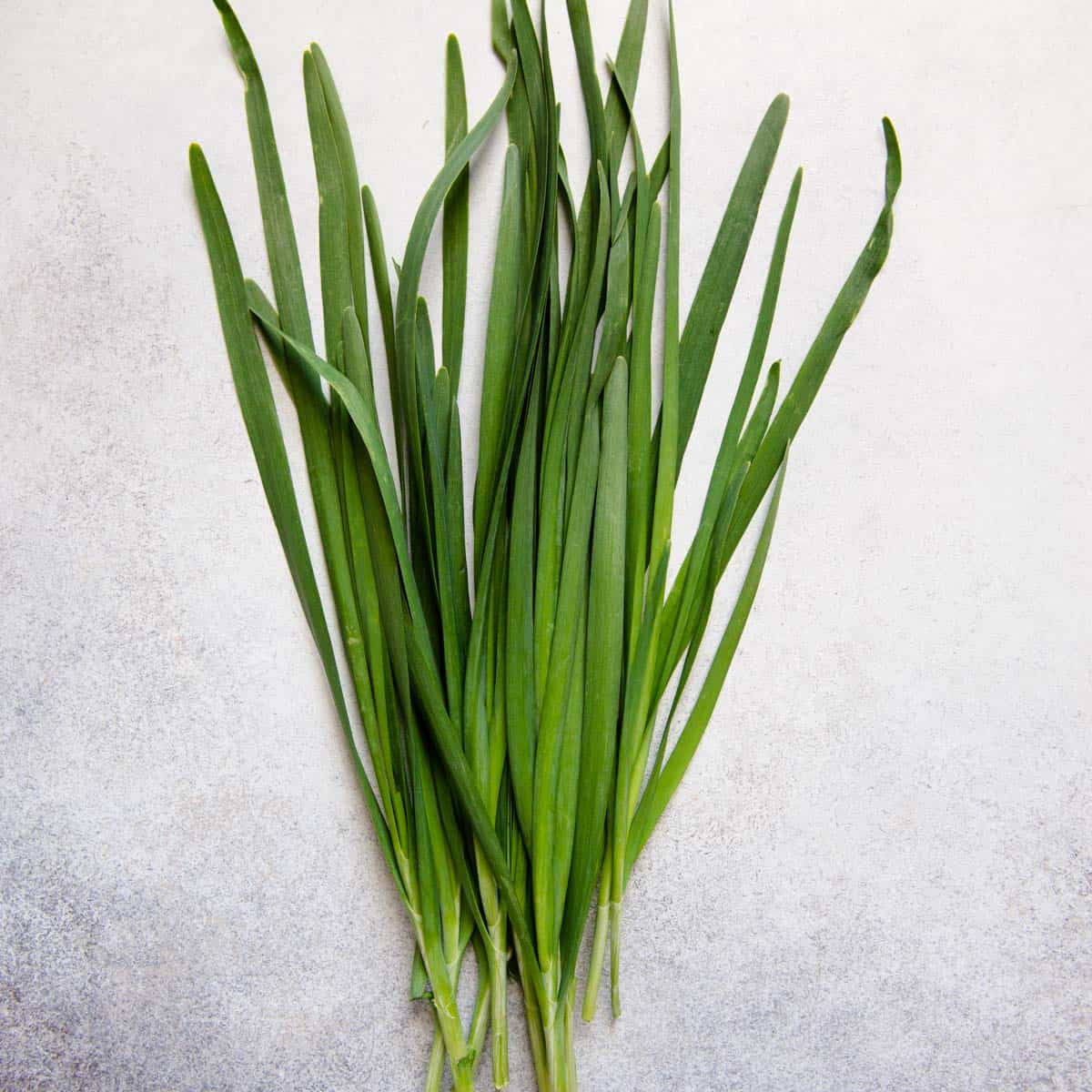 Chinese chives (also known as garlic chives or 韭菜) are identified by their flat, foot-long blades, distinct with the assertive scent of garlic. They're best for cooking, not garnishing – they otherwise would be a bit too tough to eat straight up. You're most likely to find Chinese chives at the Asian market and not conventional grocery stores.
HOW TO CHOOSE AND STORE CHIVES
Choose chives with deep green color and minimal discoloration. Chives should be perky, and shouldn't be droopy or limp. Wrap the chives with a paper towel and store in a plastic bag. Then, refrigerate and use within a week.
RECIPES USING CHIVES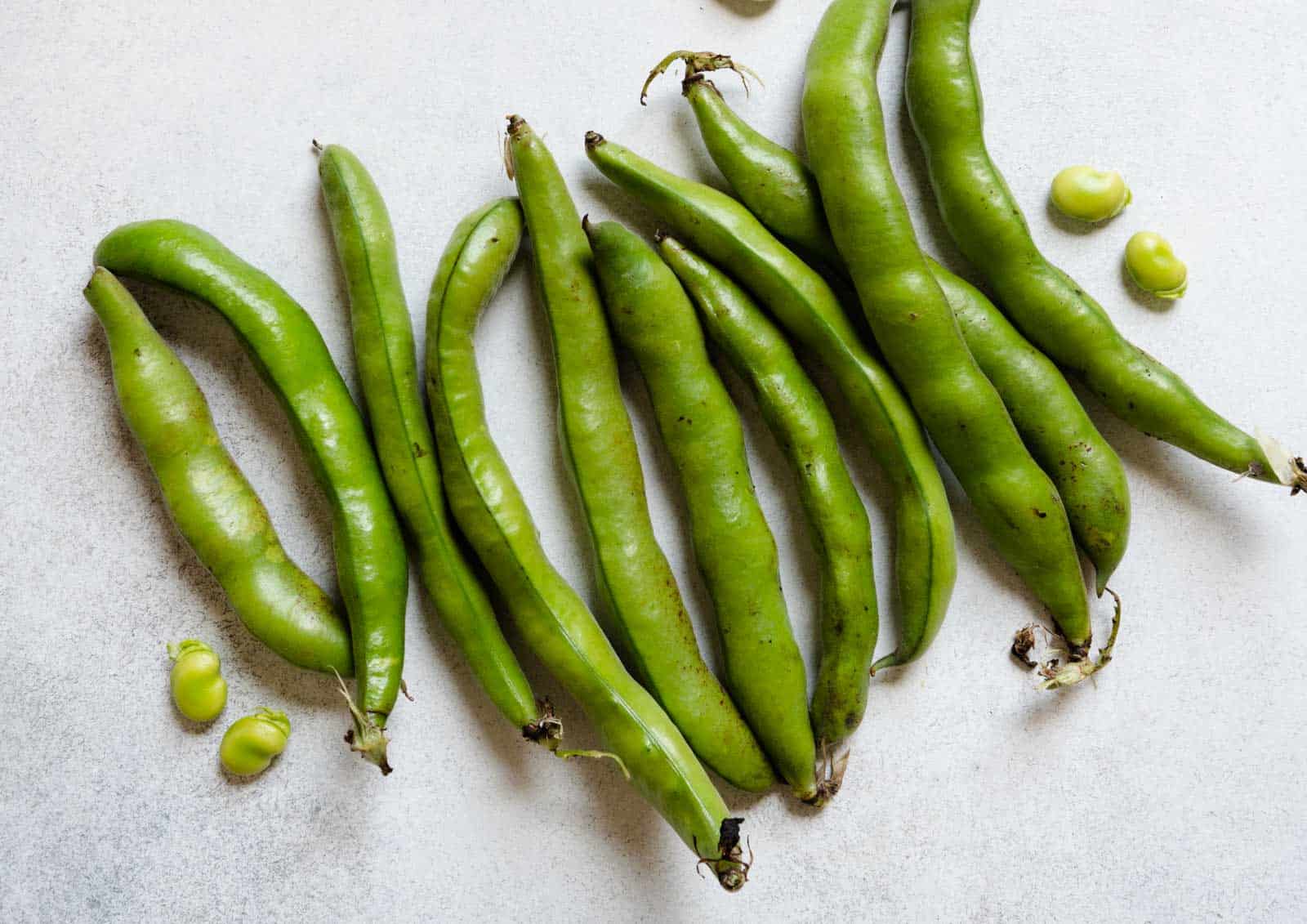 FAVA BEANS
Fava beans are also known as broad beans. When fermented with chilis, fava beans serve as the basis for doubanjiang, an ingredient prominently featured in my vegan mapo tofu (素食麻婆豆腐) recipe.
Let's be honest, fresh fava beans require work to prepare. Typically, you shell the beans from the pods and blanch the beans for a few minutes. Then, you remove the green seed from the outer casing of the bean. While there is that work required, fava beans are indeed worth the effort!
However, you can try roasting the fava bean pods whole or fry fava beans. The high heat breaks down the otherwise tough casing around the seed. When I was young, my mom bought fried and salted fava beans from Chinese grocery stores. I've never tried making this snack on my own, but it's definitely something I would like to experiment with in the near future!
HOW TO CHOOSE AND STORE FAVA BEANS
Early in the season, fava bean pods will look beautifully green. Towards the end of the season, the pods start to dry out and lose its green luster. Don't be put off by the appearance of the pods; the beans on the inside are generally fine.
If you like smaller fava beans, which are more tender, choose pods that are about 6 to 8 inches. For larger fava beans, choose larger pods with beans that are bulging. Note that they can be a bit bitter. Store the pods in a plastic bag for up to a week. If you shell the fava beans, refrigerate them in a container and use within 4 to 5 days.
RECIPES USING FAVA BEANS
LEEKS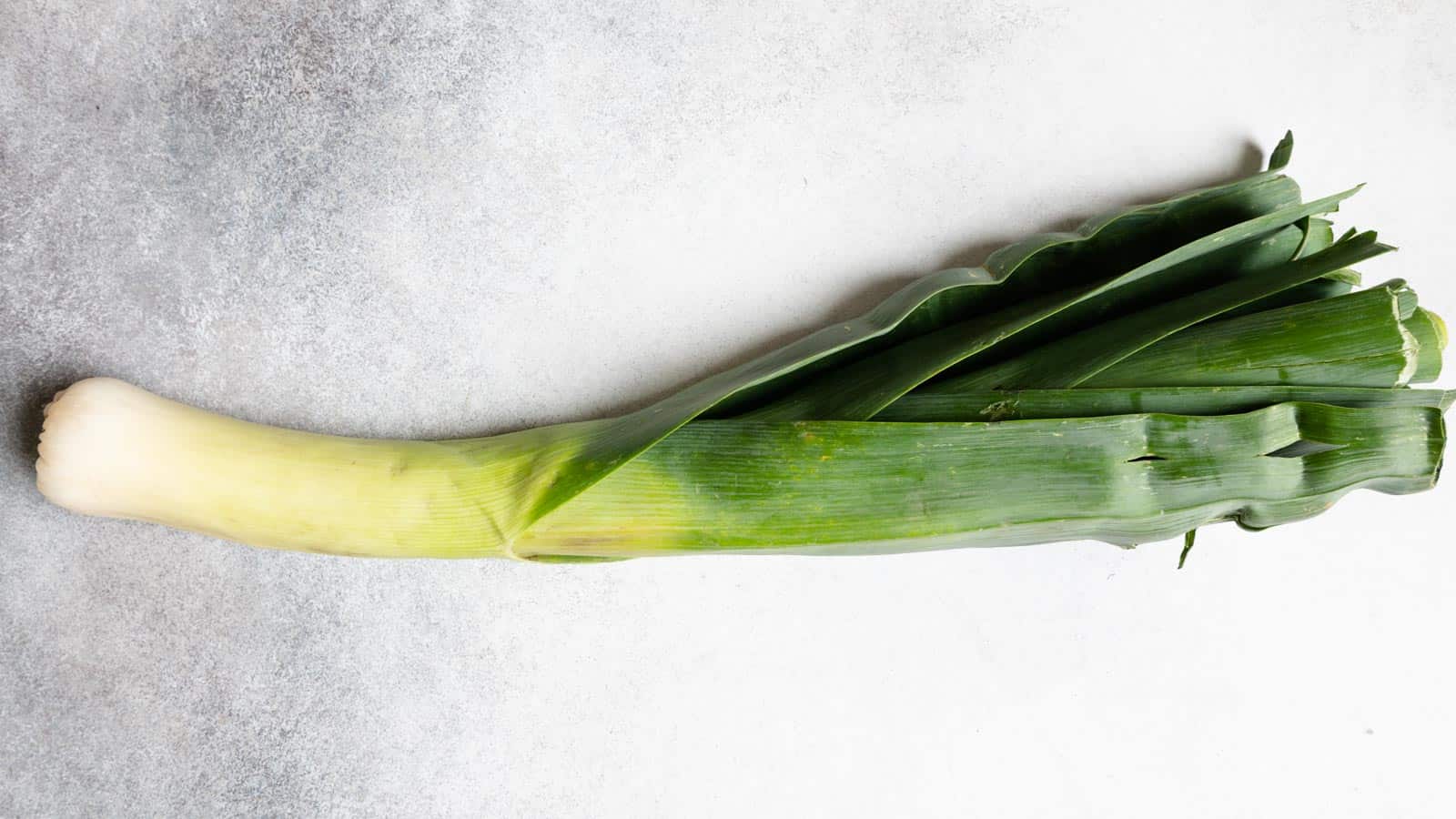 Leeks resemble an oversized lengthy green onion, but offer a sweet, mild alternative to the standard yellow onion. Feel free to substitute leeks in most any recipe that calls for onions, particularly those that fit a creamy flavor profile.
Note that leeks tend to collect a lot of dirt, especially in the crevices where the dark green leaves meets the lighter green stalk. I usually slice the leeks in half and fan out the different layers to rinse off the dirt from the leeks. Sometimes, it might even take 2 or three washes to get all the dirt away.
HOW TO CHOOSE AND STORE LEEKS
The most flavorful portion of leeks tend to be the stalks (the light green or white portion). That's why I tend to pick leeks with a longer stalk. Place leeks in a plastic bag and store them in a vegetable crisper. I've kept leeks in my fridge for up to two weeks and they were still fine when I was ready to cook with them.
RECIPES USING LEEKS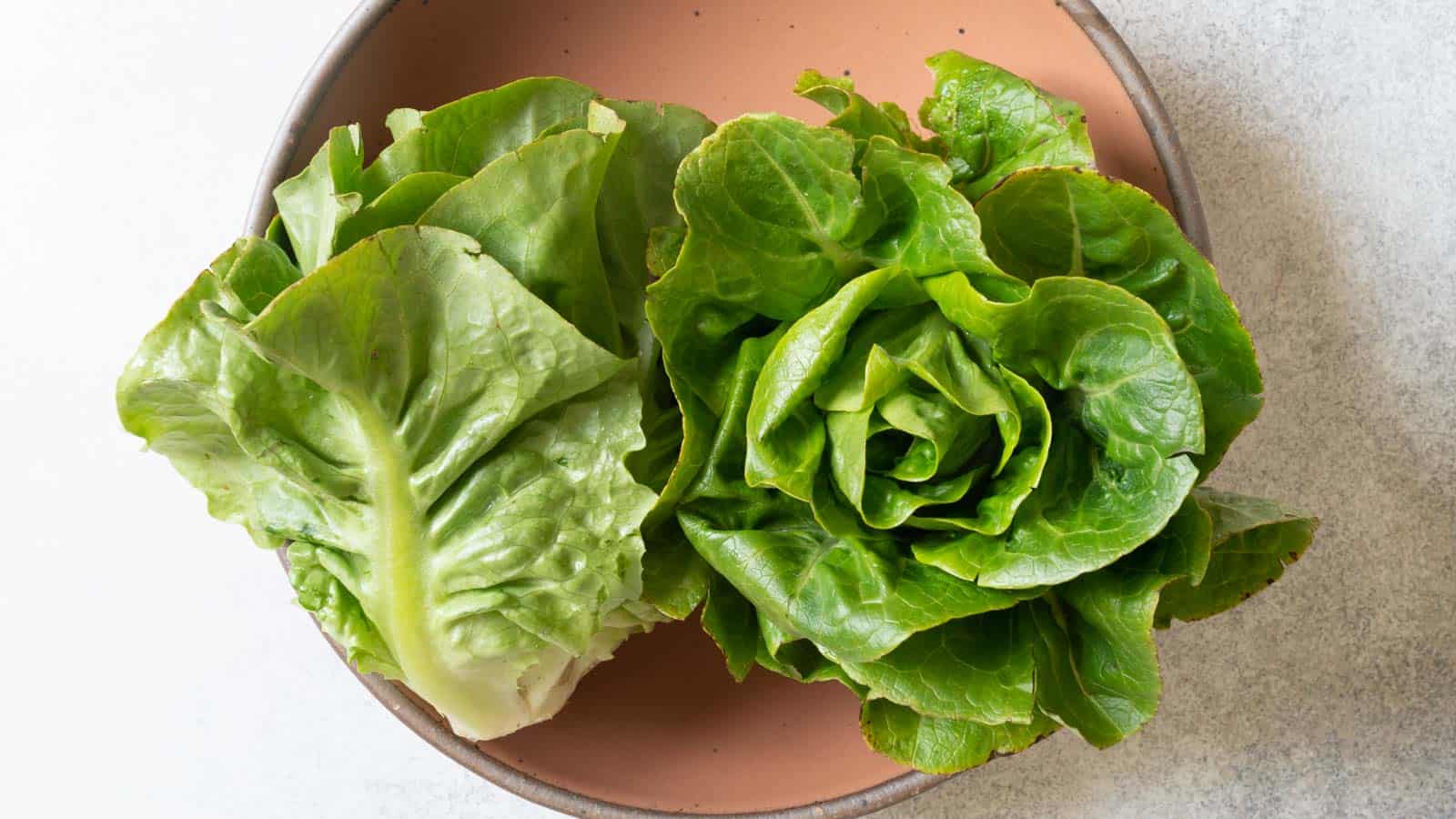 LETTUCE
Lettuce is a true welcome of spring, a break from the hardier and heartier greens like kale or cabbage. Ice green, grass green, sea green with speckles of violet, full-on burgundy – lettuce spans the spectrum of color and shape. The nutritional value of lettuce will differ by the variety, but generally contains vitamins C and A, folate, and potassium.
HOW TO CHOOSE AND STORE LETTUCE
Choose lettuce with vibrant color and crisp texture. A wilted, has-been head of lettuce will not improve itself, and may not even last the ride home! Head lettuce (like Romaine or iceberg) will last a week and then some in the fridge, whereas leaf lettuce (Boston, little gem, red leaf, etc.) will only last if even a few days.
RECIPES USING LETTUCE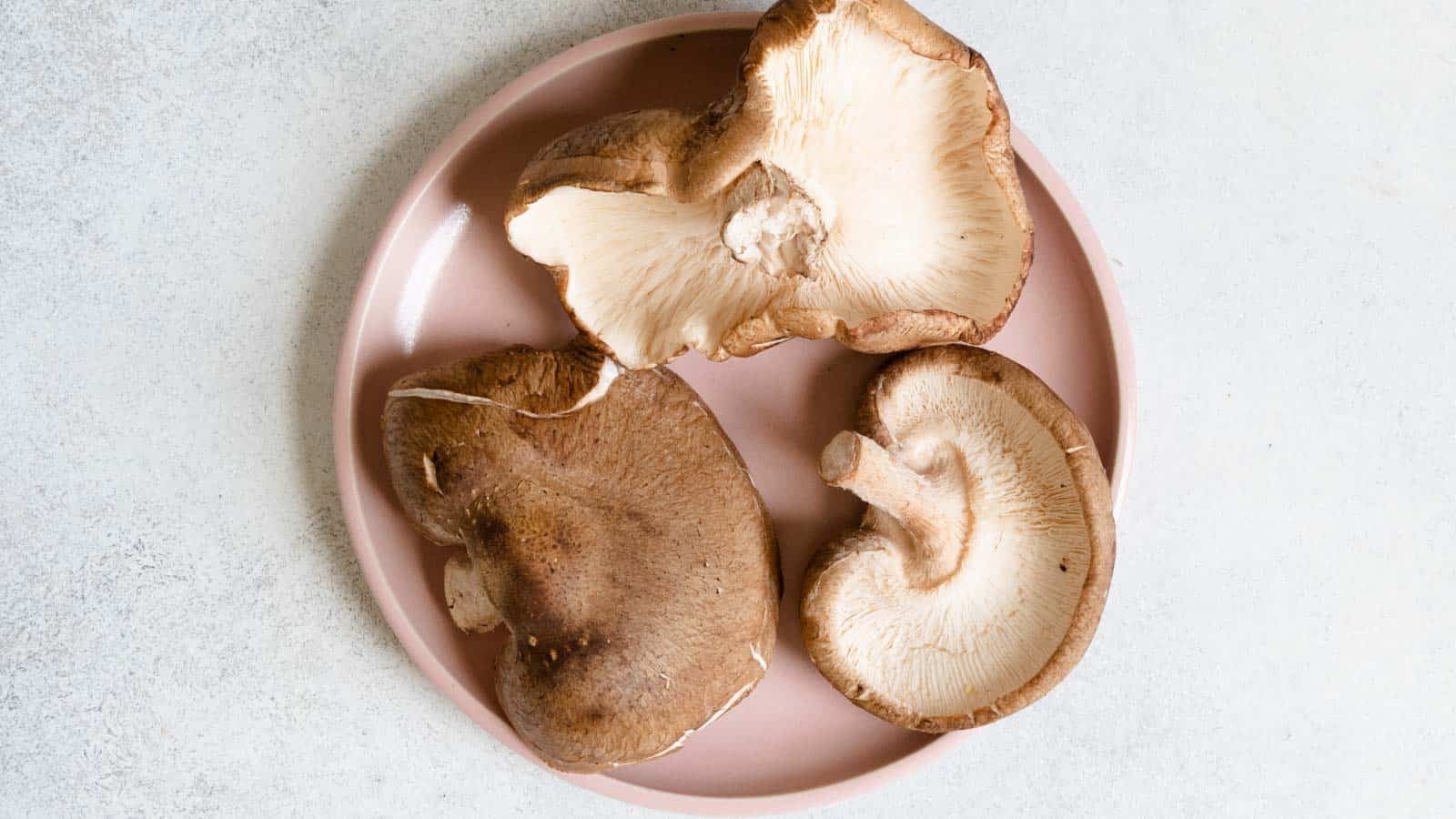 MUSHROOMS
White button, cremini, portobello, oyster, shiitake, enoki, and the list goes on. While the nutritional benefits vary based on the type, mushrooms generally pack more protein and B vitamins than most other types of produce.
This versatile fungus is well utilized in plant-based diets for its meaty taste. Mushrooms are, in fact, a natural source of monosodium glutamate (MSG). I often use dried shiitake mushrooms as a major umami booster in my vegan recipes, like for congee or savory tang yuan.
HOW TO CHOOSE AND STORE MUSHROOMS
In general, choose mushrooms with firm stems and tightly closed caps. Mushrooms don't like too much moisture, so store them in a paper bag. I usually place the paper bag filled with mushrooms inside a cloth produce bag like this. The extra cloth layer keeps the mushrooms from drying out too quickly. Use mushrooms within a week.
RECIPES USING MUSHROOMS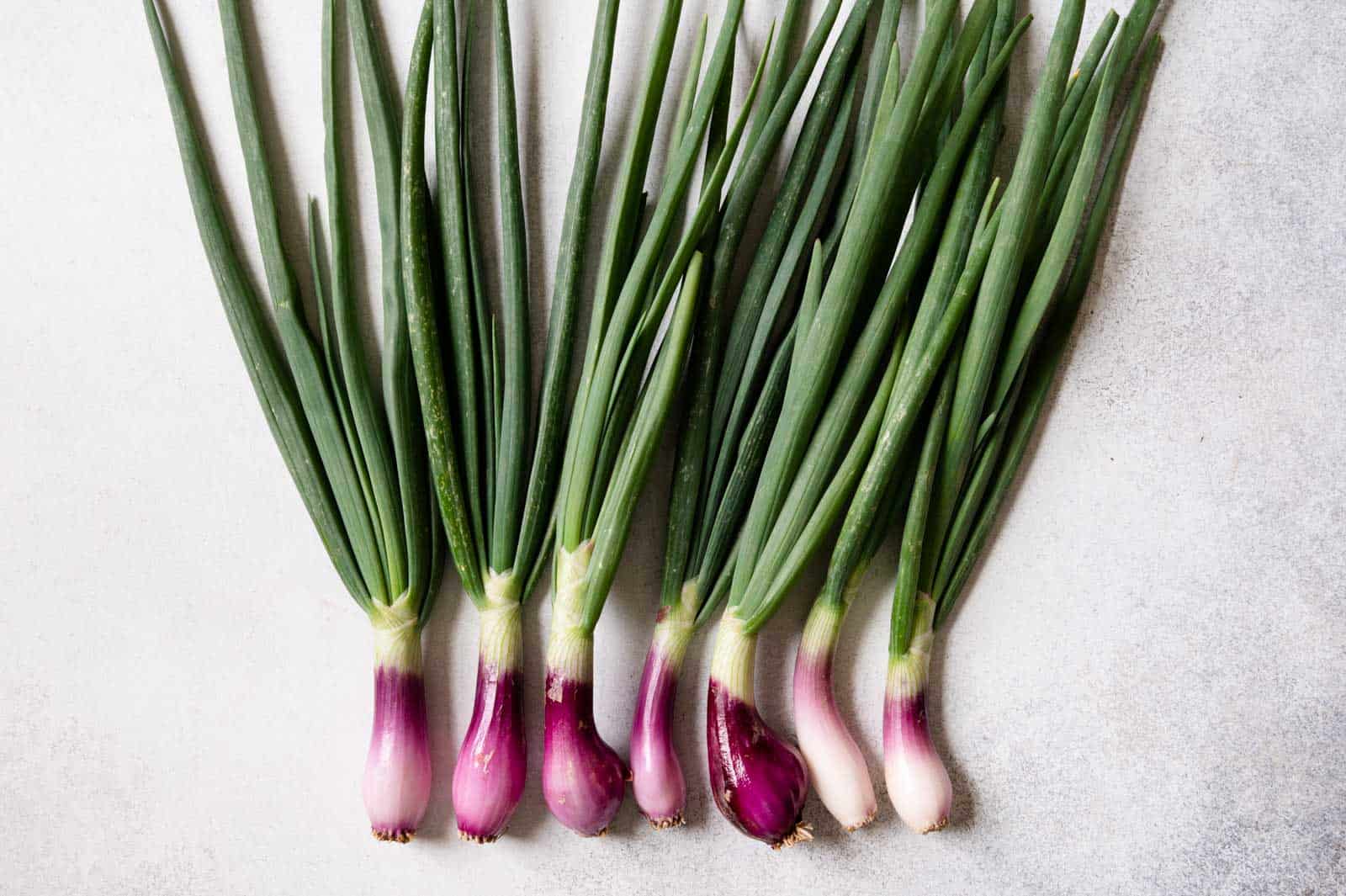 ONIONS
During the spring months, you'll likely find bunches of onions with green tops still intact. These fresh onions are harvested before they fully mature, so they tend to have a higher water content. Moreover, the flavor of these onions are less intense.
By contrast, dry onions, are fully grown onions that are dried to prevent rotting. After the onions are dried, the outer layers of the bulb turn into a papery sheath, known as the tunic. Like the name suggests, dry onions have lower water content and a stronger bite.
I like buying the new crop of spring onions with the green tops to take advantage of cooking with the entire crop. The green tops can be sliced and cooked like scallions; they're great in my taro waffles!
HOW TO CHOOSE AND STORE ONIONS
Choose bunches of spring onions with bulbs are free from major blemishes. If you buy onions with the greens still intact, you can store them a loose plastic bag in the refrigerator for 2 to 3 weeks.
RECIPES USING ONIONS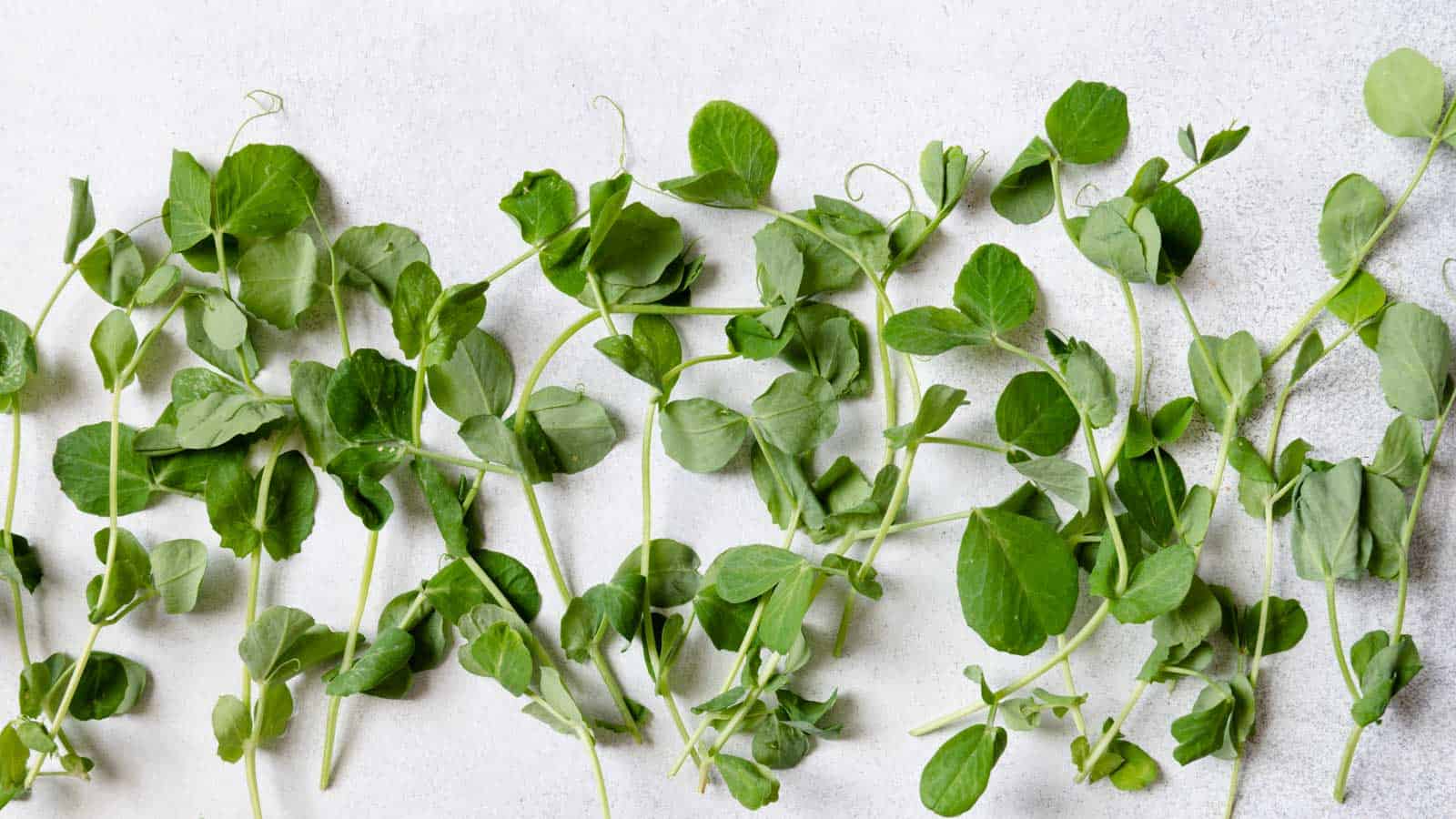 PEA SHOOTS & PEA TIPS
Sweet and grassy, pea shoots can be one of the rarest spring finds. Pea shoots are marked by its hollow stem, bib-like leaf, and curly tendril. They are fantastic simply stir fried with some garlic, tossed in a salad, or as a garnish on toast. Pea tips are the tender leaves and stems of more mature pea plants.
In Asian grocery stores, you can usually find pea shoots and pea tips year-round find by the bagful. I tend to find pea shoots at the farmers market around spring time. Many farmers are starting to sell pea shoots as microgreens.
HOW TO CHOOSE AND STORE PEA SHOOTS
Pea shoots are usually sold by the bag or in plastic clamshells. Choose bags of pea shoots and pea tips that are perky and bright green. Smaller pea shoots are younger and more tender. The thicker stems can be a little fibrous, so you may have to pluck the top from the base. Store pea shoots in a plastic bag in the refrigerator for 4 to 5 days.
RECIPES USING PEA SHOOTS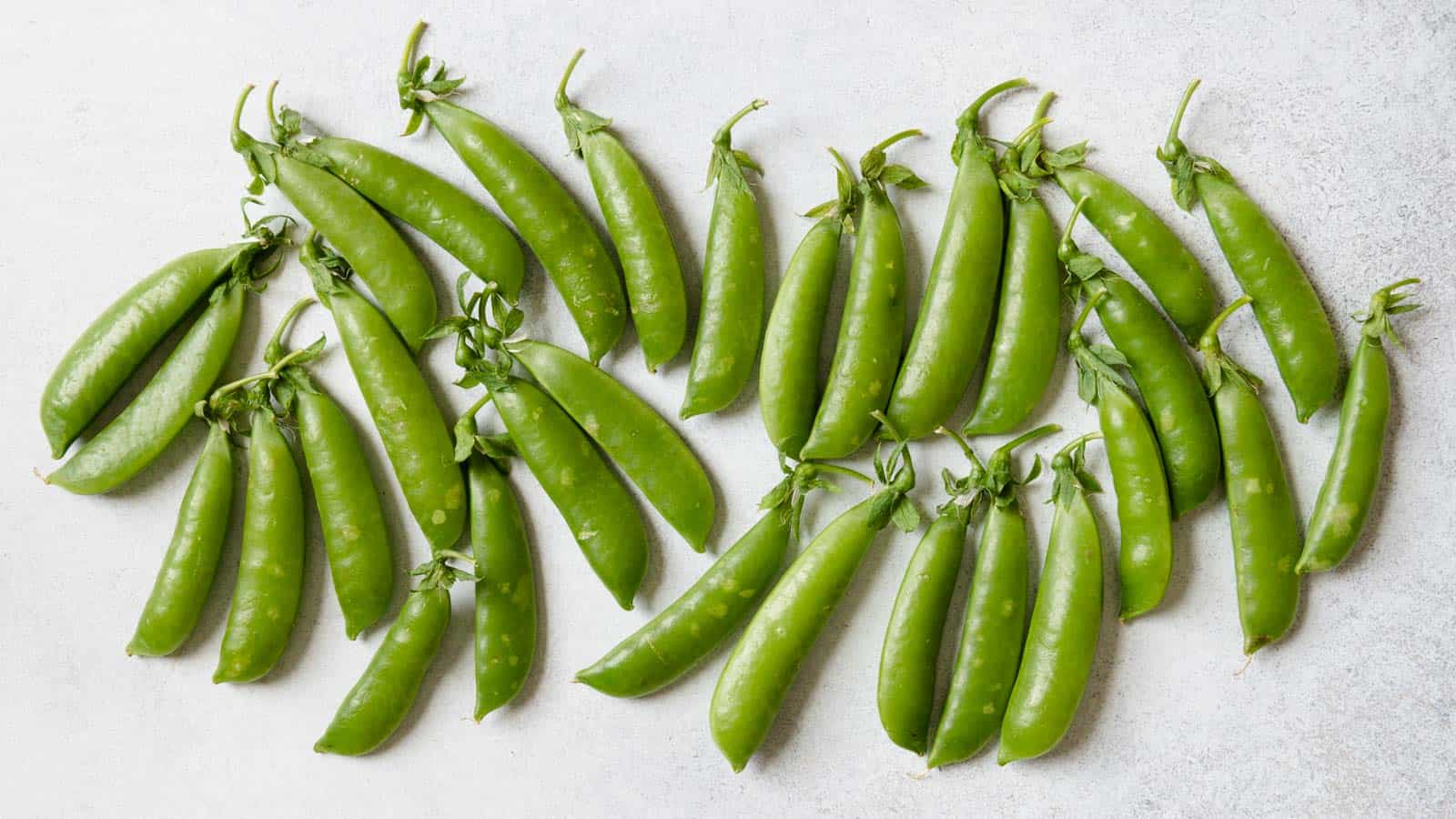 SNAP PEAS
Snap peas, in contrast to their English (shelling) pea cousins, are sweet with an entirely edible pod. And, you guessed it, they have a snap to them, especially if eaten raw.
Prior to cooking, be sure to pull the string from the top of the pea pod, or you will likely find the string trapped between your teeth! Add some crunch to a stir fry or enjoy just straight out of the bag.
HOW TO CHOOSE AND STORE SNAP PEAS
Choose snap peas that are bright green and firm, with crisp exteriors. Store in the refrigerator in a paper bag for a few days.
RECIPES USING SNAP PEAS