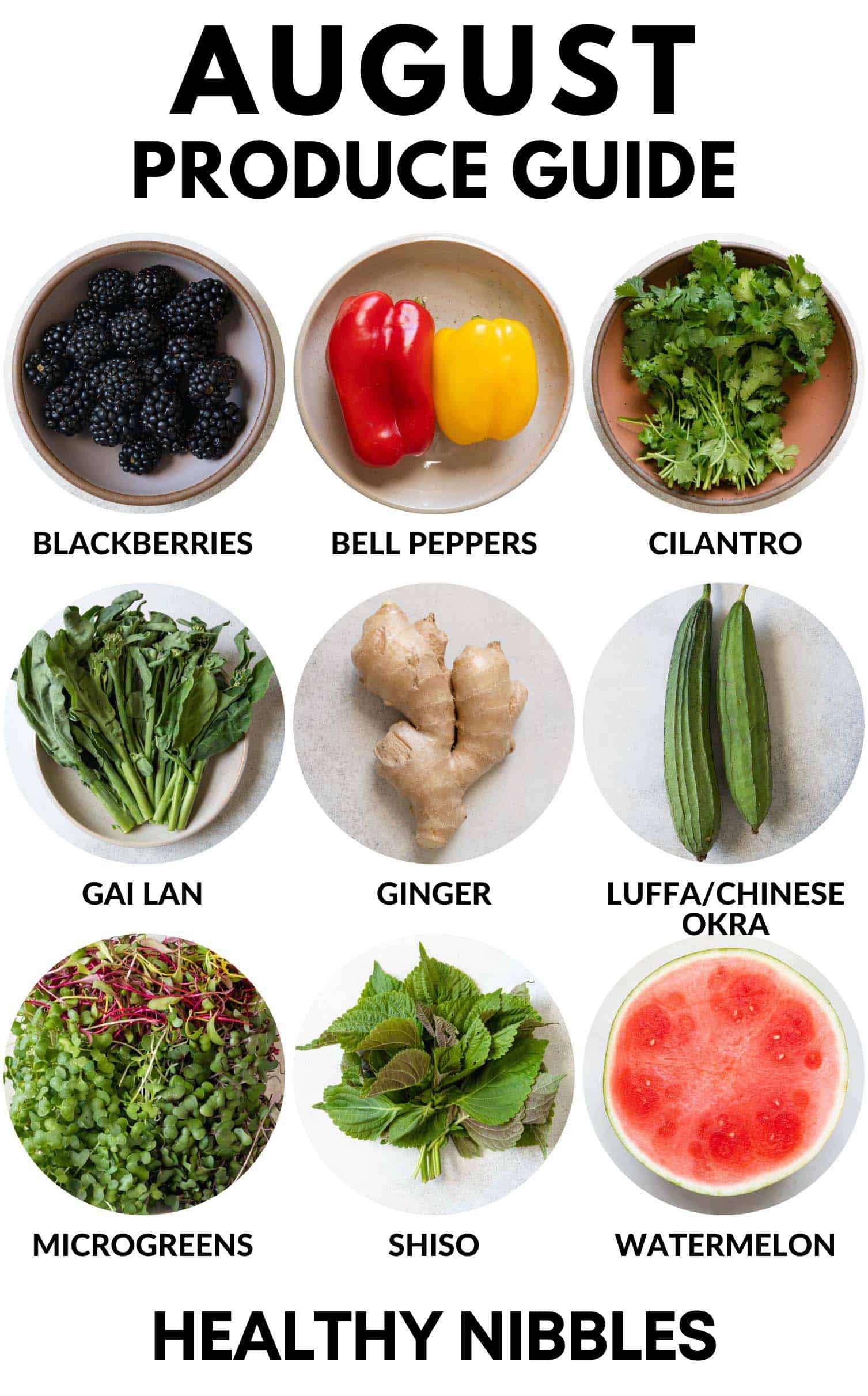 Written by Diann Leo-Omine & Lisa Lin, Photos by Lisa Lin.
Indulge in a juicy watermelon, blitz up some pesto with leafy greens, and roast the sweetest bell peppers ripened by the summer sun. In this August produce guide, I've also included some Asian greens you may have not cooked with before, but will add some color and variety to your repertoire. Don't forget to check out my June and July produce guides for more information about other summer produce!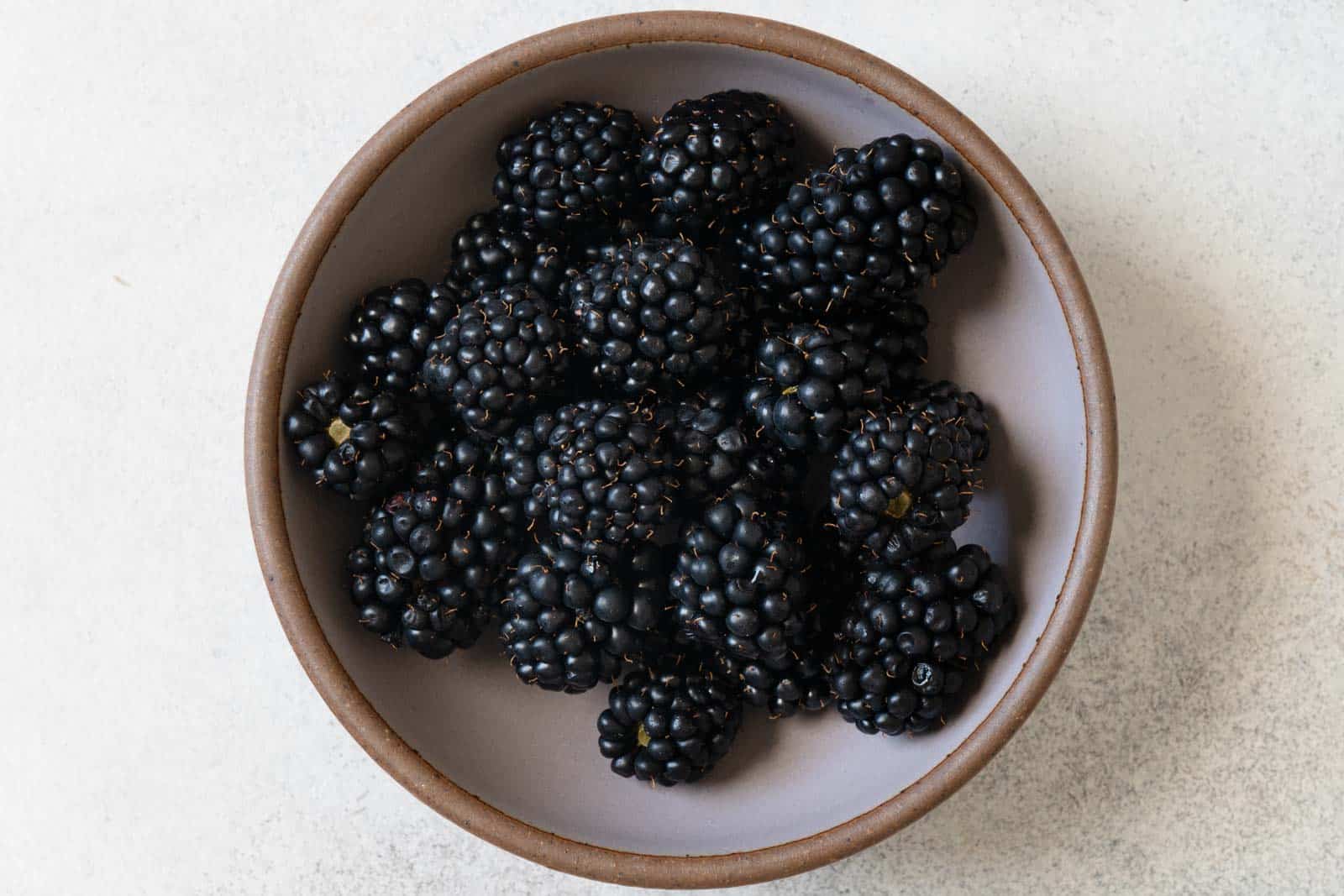 BLACKBERRIES
Like raspberries, blackberries are a bramble, identified as any of the pokey, thorny shrubs in the Rubus genus in the rose family. The blackberries you find in the grocery store are likely from Oregon, a major supplier of blackberries in the United States. Foodprint details the more specific crosses between the types of brambles, many of which are regional.
HOW TO CHOOSE AND STORE BLACKBERRIES
Look for blackberries that are plump (the individual berries should look big and round) with vibrant, dark violet color. They should be juicy but not mushy or bruised. Use blackberries as soon as possible after purchase, or they can be refrigerated for up to 3 days. If you happen to have extra, you can freeze them in a single layer on a lined sheet tray – perfect for when a craving arrives for berry crumble!
RECIPES USING BLACKBERRIES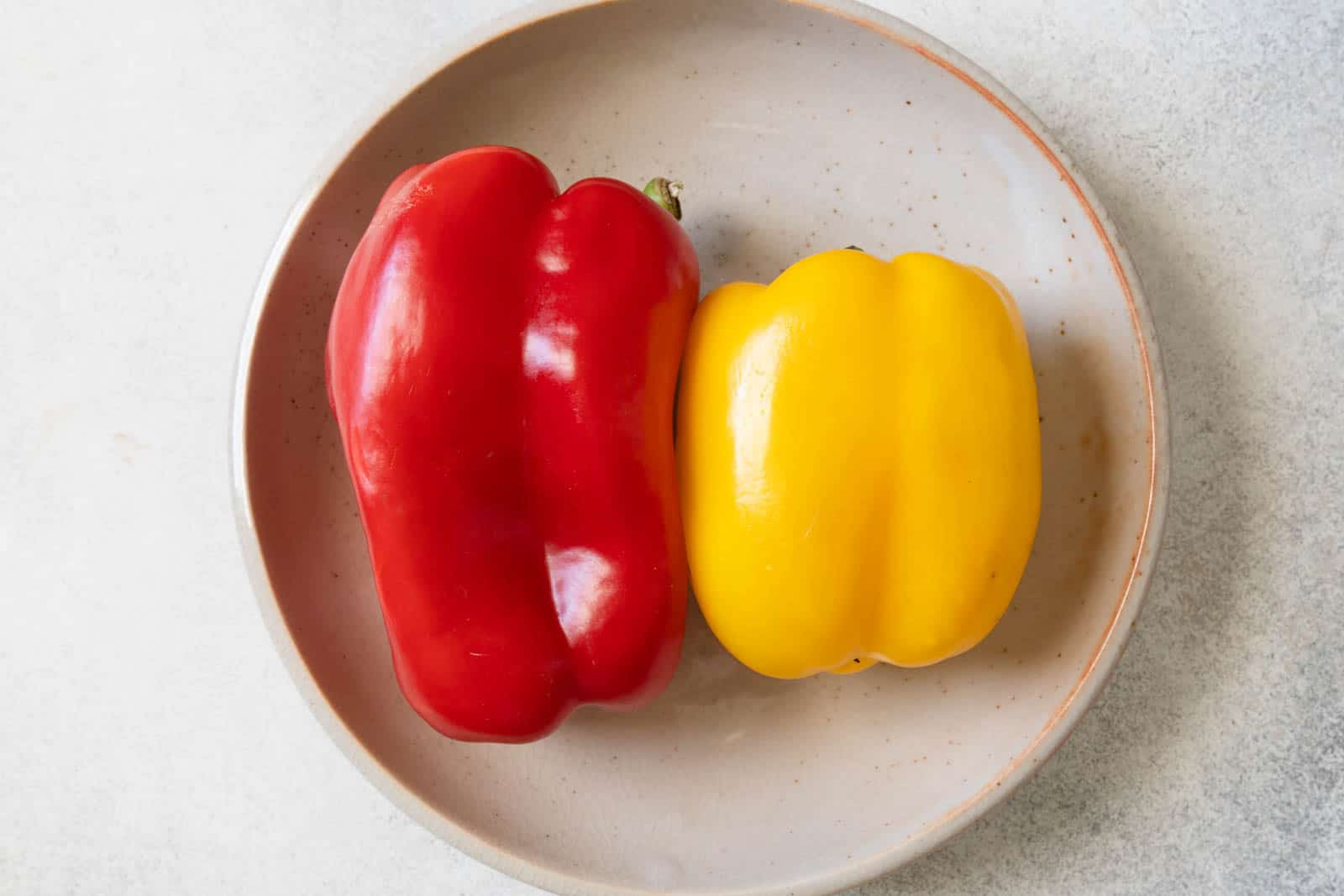 BELL PEPPERS
Bell peppers are a variety of Capsicum annuum, the most commonly grown of the capsicums. They are comparatively mild peppers, usually green or red, but sometimes purple, orange, or yellow. Speaking of eating the rainbow, bell peppers are loaded with vitamin C. Generally about fist sized, they are botanically classified as a fruit but most often cooked as a vegetable.
HOW TO CHOOSE AND STORE BELL PEPPERS
Choose bell peppers that are bright in color, not dull. The flesh should be crisp and not soft or soggy. Bell peppers can be stored in the refrigerator for up to a week.
RECIPES USING BELL PEPPERS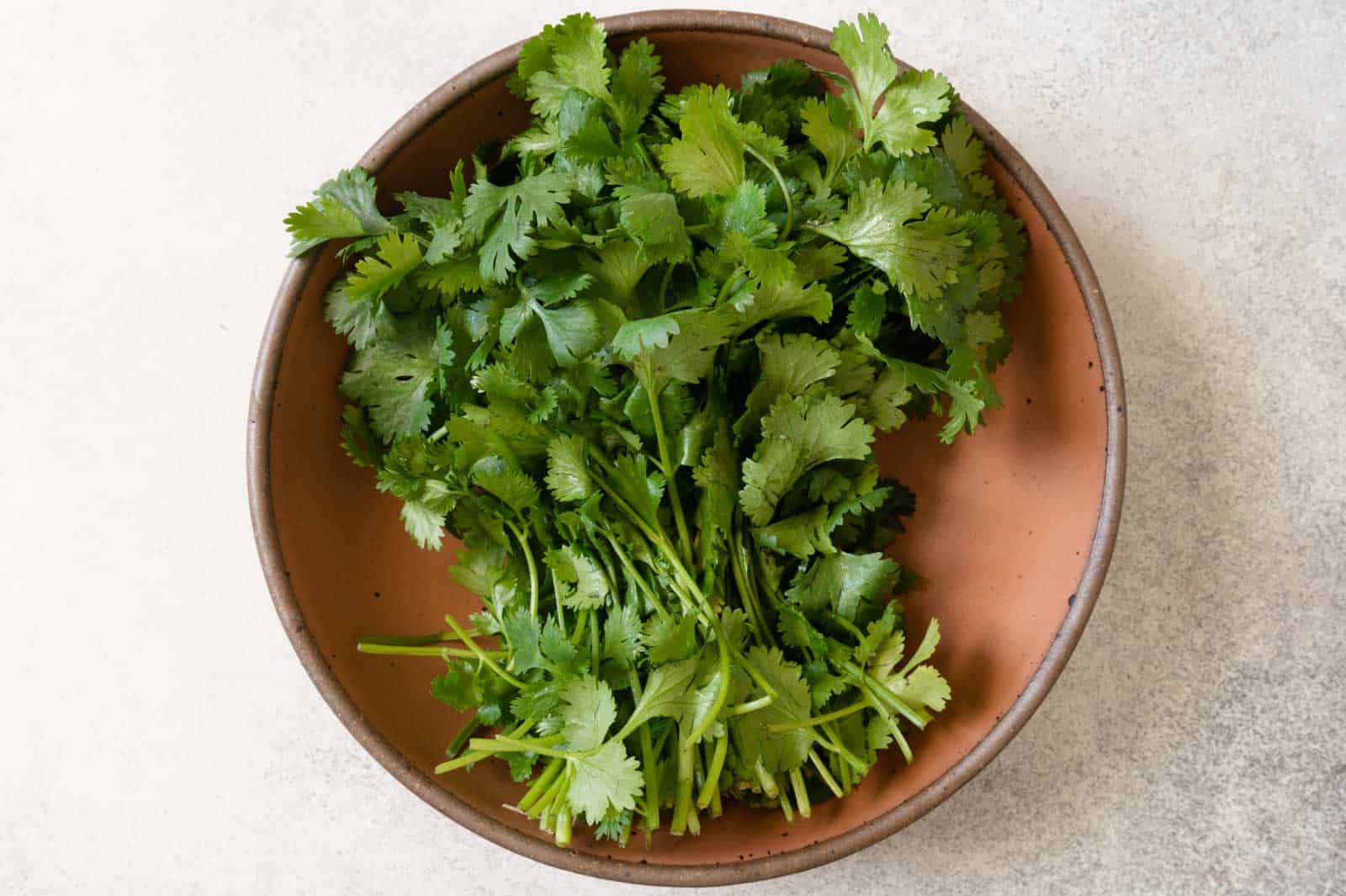 CILANTRO
Do you love cilantro or do you think it tastes like soap? Cilantro, or coriander as it's commonly known, has long been a love or hate herb. There's evidence of your like or dislike being tied to your genetics and your perceptions of bitter and pungent tastes. Cilantro is nutrient dense with vitamins E, A, and K, not to mention potassium and folate. 
HOW TO CHOOSE AND STORE CILANTRO
Choose cilantro bunches that are bright and green. Avoid bunches with black or yellowing leaves. Like with other soft herbs, you can try storing cilantro in a jar of water in the refrigerator, covered with a plastic bag, for up to 5 days.
RECIPES USING CILANTRO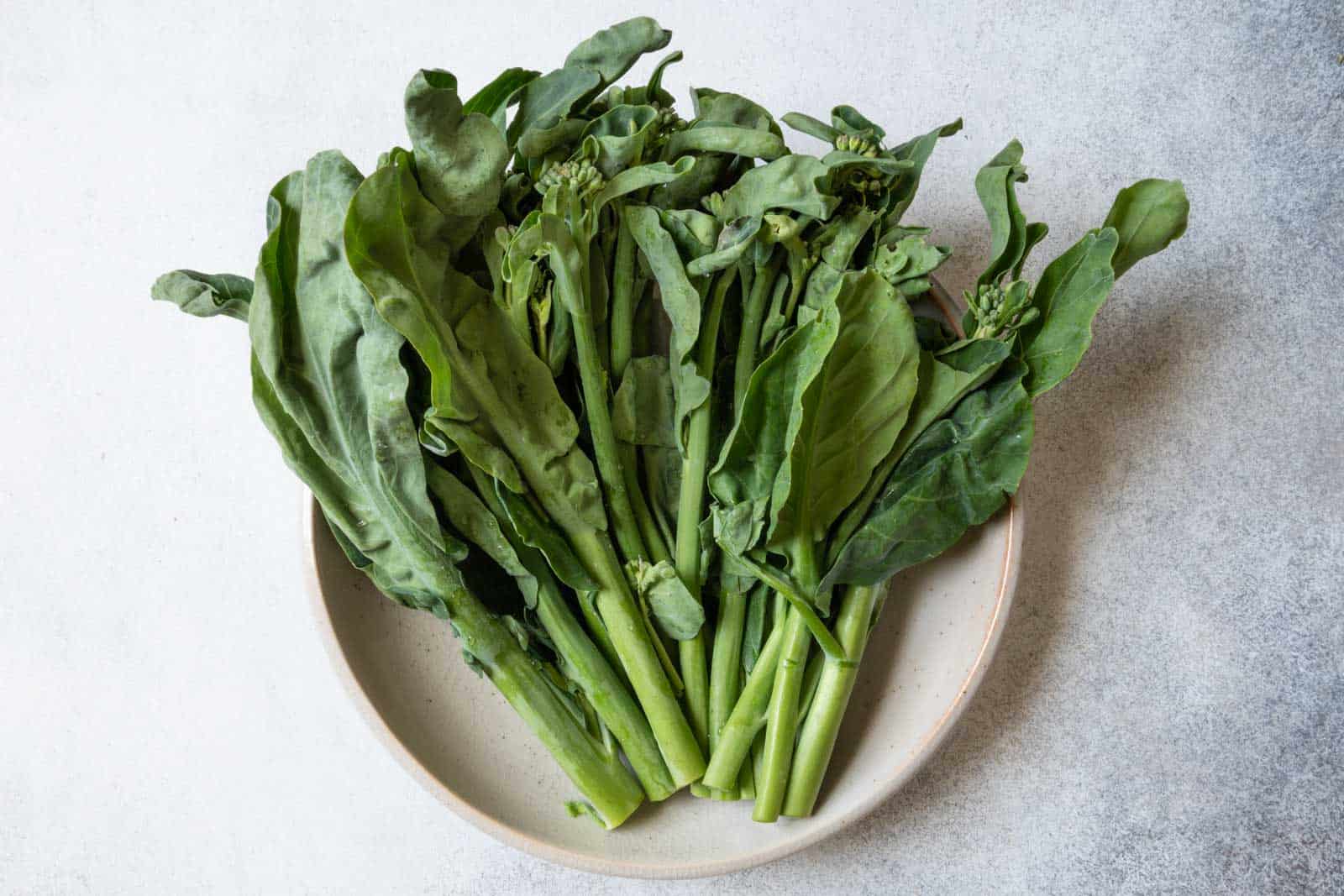 GAI LAN
Also known as Chinese broccoli, gai lan (芥蘭) is fantastic stir fried or steamed. (Gai lan comes from the Cantonese pronunciation of the Chinese phrase). In its simplest preparation, you may have encountered it at dim sum, the crisp green vegetable blanched and tossed with oyster sauce as a palate cleanser between siu mai and spring rolls. Fun fact: gai lan and broccoli were crossed to cultivate broccolini.
HOW TO CHOOSE AND STORE GAI LAN
Choose gai lan that's deep green and without signs of yellowing. Try not to choose gai lan with too many flower buds, as this can be a sign that it's less fresh. Gai lan is normally sold in pre-packaged bags or bundles at Asian grocery stores. Store in the refrigerator crisper for up to 5 days.
HOW TO PREPARE GAI LAN
My mom often blanches gai lan for a few minutes. Then, she browns some garlic and sliced onions and adds the gai lan back into the wok. Season with salt and oyster sauce and serve! I also like to incorporate gai lan in fried rice, like you see in the recipe below.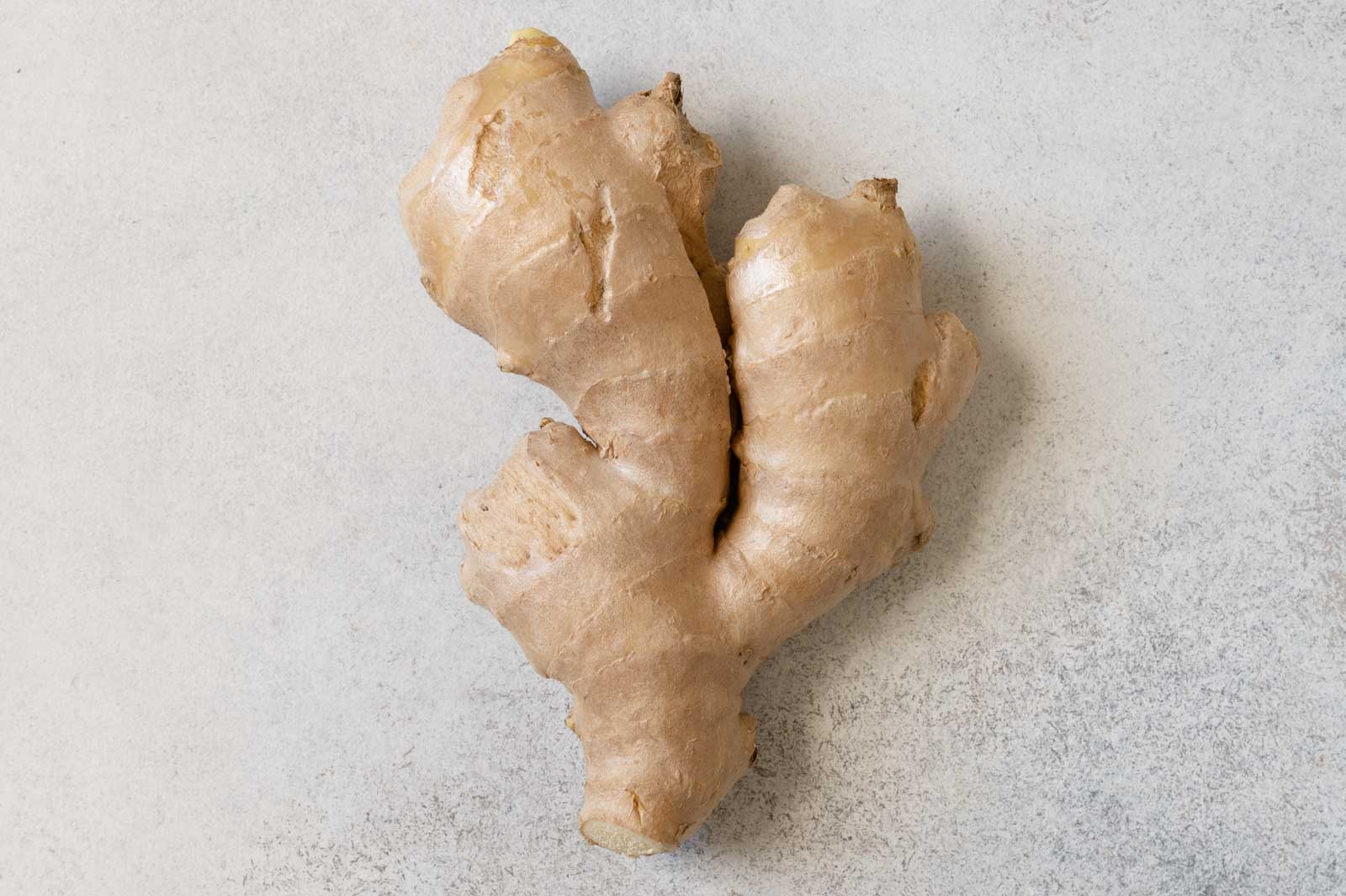 GINGER
Young ginger has a thinner skin, lighter in tan color and marked with light pink edges. While young ginger can be a rare find, it tends to be juicier and more tender. Mature ginger, with its comparatively thicker, darker skin, is the type you'll most likely encounter in grocery stores. This ginger is generally bolder, more assertive, and pungent.
What's the best way to peel ginger? Try using a small spoon to peel the nooks and crannies of ginger, without losing too much of its flesh.
HOW TO CHOOSE AND STORE GINGER
Choose ginger that's smooth and not wrinkled, with minimal blemishes. Store ginger in the refrigerator for up to 2 weeks. According to Simply Recipes, you can store unpeeled ginger in a resealable bag in the refrigerator for several weeks. And, if you happen to have peeled too much ginger, some people swear by keeping the peeled ginger in a jar of vodka or sherry in the refrigerator for up to 8 weeks. I personally haven't tried either of these ideas.
RECIPES USING GINGER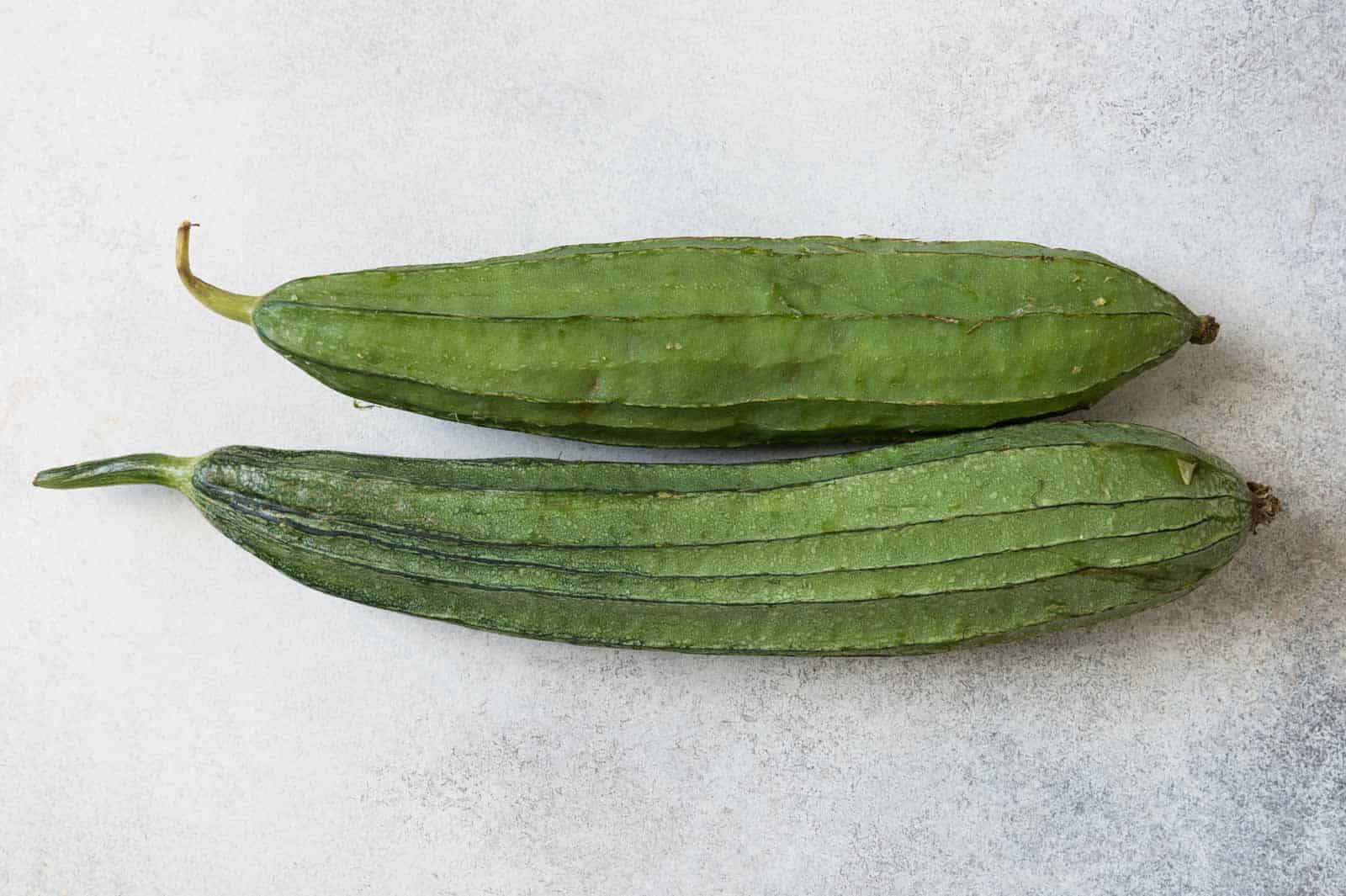 LUFFA/CHINESE OKRA
Luffa or Chinese Okra (絲瓜 in Chinese), are long ridged gourds that resemble okra. Despite the name, they actually have little in common with okra and are generally cooked like squash. The ridges hide a spongy interior, perfect for absorbing flavors. Like other types of squash, luffa are mild in flavor. 
HOW TO CHOOSE AND STORE LUFFA
Choose luffa that are firm that yield to gentle pressure. Luffa should be soft, but not soggy or limp. Older luffa will be harder and tougher. Store in the refrigerator for up to a week.
RECIPES USING LUFFA
Mama Lin likes to peel the luffa and chop it into 2-inch sections, and then quartering each section. She'll then stir fry the luffa with sliced pork, ginger, and garlic, and season the dish with a bit of salt.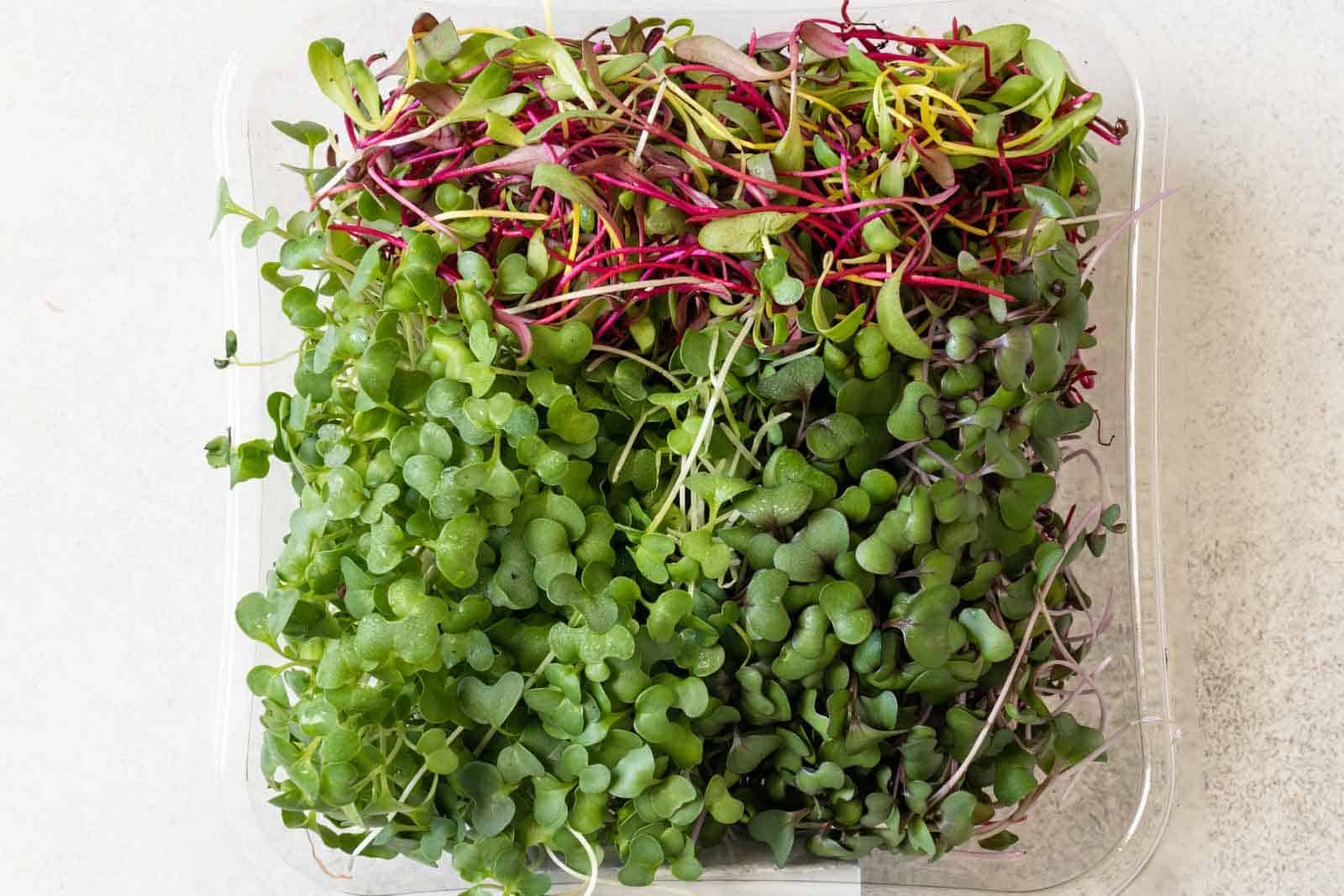 MICROGREENS
Radish, broccoli, garlic, beet – you can find microgreens of most produce, with many variations and hybrids in between. Microgreens are mini flavor-packed versions of the fully grown plants they take after. Think of microgreens as baby plants – if left to grow beyond their harvest date, microgreens would grow into a full on vegetable! As concentrated as the flavors are, the nutrient content is that much more dense as well.
Is there a difference between microgreens and sprouts? Though the terms are sometimes used interchangeably, microgreens and sprouts are different. Microgreens can take up to a little over a month to grow, while sprouts can be cultivated in just a few days. Microgreens are also just eaten stem and leaf, while sprouts are eaten with the root included. 
HOW TO CHOOSE AND STORE MICROGREENS
Choose microgreens that are crisp looking. Avoid microgreens that are soggy or mushy. Enjoy as close to the harvest date as possible, or store in the refrigerator in a plastic bag for up to 3 days.
HOW TO USE MICROGREENS
Toss microgreens in a salad or add them to salads and wraps, like you would with salad greens.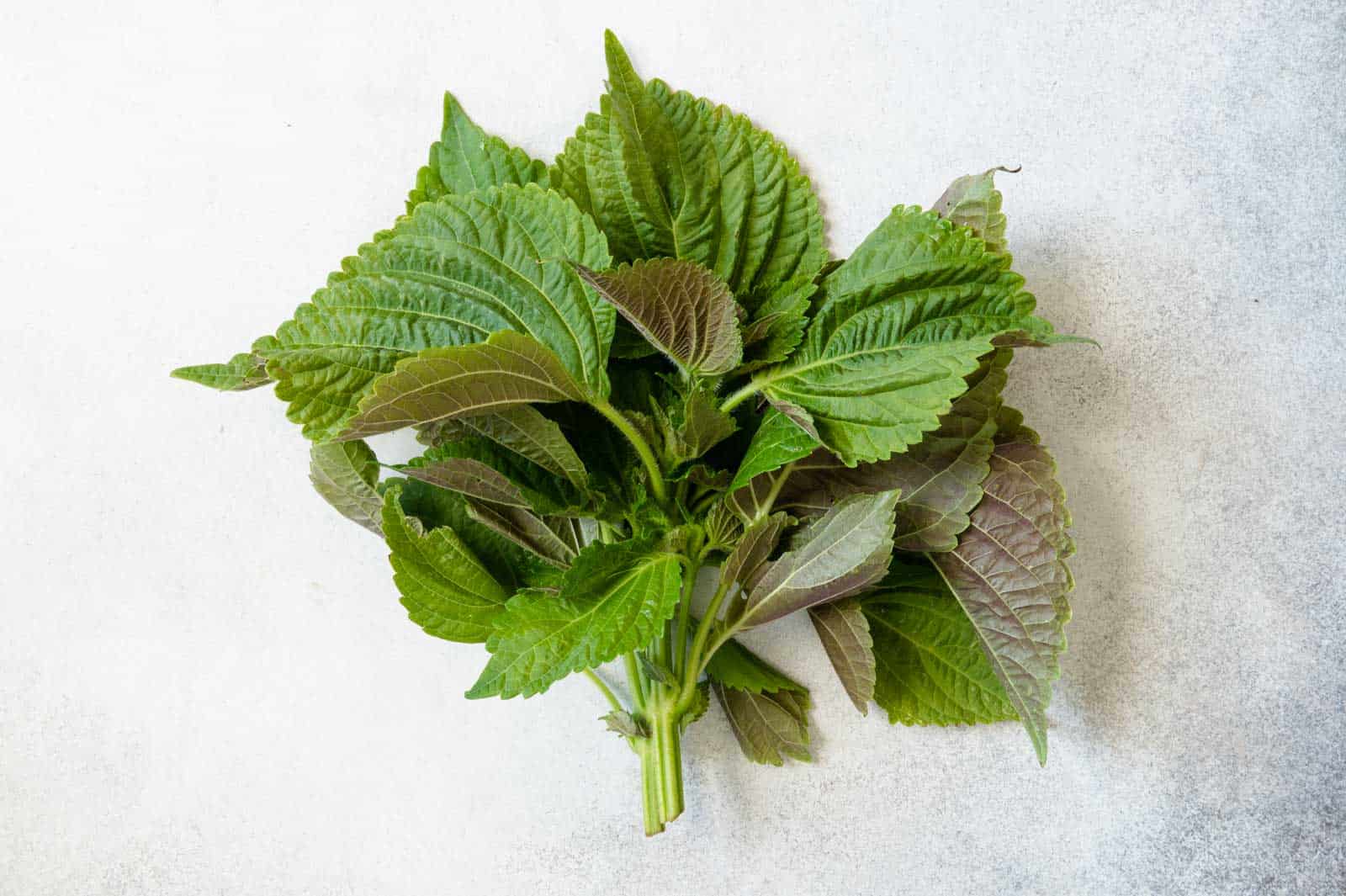 SHISO
Shiso is the saw-toothed-edged leaf from the perilla plant, whose varieties have different applications. Part of the mint and basil family, shiso's flavor can be described as citrusy, grassy, and a little bitter. Usually smaller than the size of your palm, green shiso is often used to accompany sushi and raw fish, while the less common red shiso tints and adds floral notes to the pickled plum umeboshi. Try substituting shiso in recipes where you would use mint or basil, like these spring rolls with strawberry and shrimp.
HOW TO CHOOSE AND STORE SHISO
Choose shiso with a bright green color. Avoid shiso that's discolored or soggy. Shiso will last up to 3 days in the refrigerator.
RECIPES USING SHISO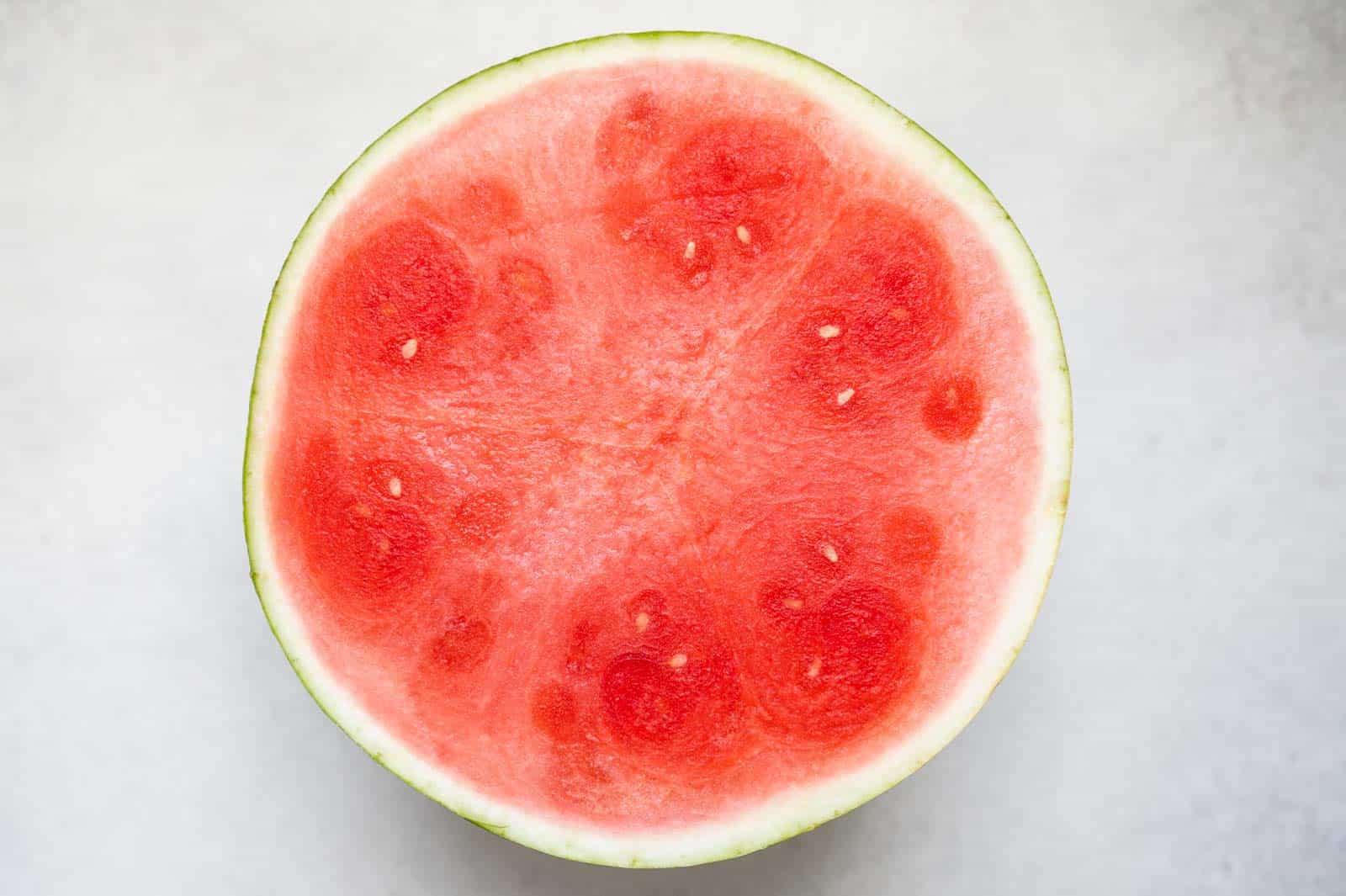 WATERMELON
If there was a fruit that represented lazy summer days, watermelon would be the one. True to its name, watermelon is 92 percent water and contains vitamins A, B, and C. The watermelon's lycopene content is enough to make the already lycopene-rich tomato blush.
HOW TO CHOOSE AND STORE WATERMELON
Choose watermelon that is heavy for its size. Knock on the exterior of the melon and you should hear a hollow sound. The bottom of the melon should also be yellow, meaning it has been ripening on the ground.
Store whole, uncut watermelons on your kitchen counter and keep for up to 2 weeks. Rinse the exterior rind of the melon well before cutting. Once cut, wrap the pieces in plastic wrap and store in the refrigerator. The cut melon keeps best in larger pieces.
RECIPES USING WATERMELON