A healthy Friendsgiving Recipes round-up of drinks (cocktails and non-alcoholic), appetizers, side dishes, main dishes, and desserts.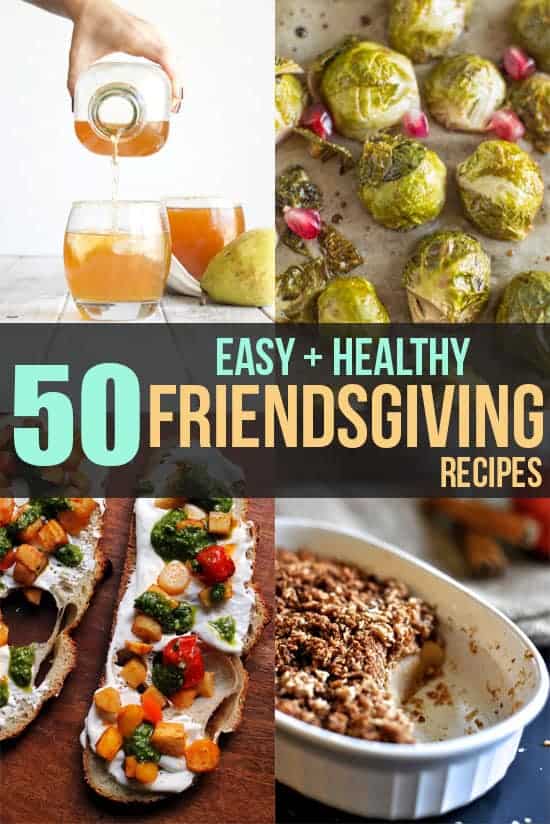 My very first Friensgiving was 9 years ago, during my first year of law school. I decided not to go home because plane tickets were too expensive. Holiday travel is the worst, by the way. Besides, it was almost time for us to hunker down in our respective caves to study for finals. Fortunately, one of my roommates graciously invited me and three other friends over to spend Thanksgiving with her family at Williamsburg, Virginia. We ate, we drank, we spent time in colonial Williamsburg. It was glorious.
The next year, I stuck around D.C. to partake in the Friendsgiving festivities. I named our turkey Thomas (we were living in D.C., after all) and passed out from food coma 15 minutes after the meal—a true sign that it was indeed delicious. Even though we have all gone our separate ways, I'm keeping this tradition alive with my friends back home.
Now, I know I'm not the only person who celebrates Friendsgiving. We all love a good excuse to eat and pour on the libations with our dear friends. So I decided to round up 50 easy and healthy Friendsgiving recipes to get you inspired for your next gathering. I know I don't share many recipes for drinks on this blog (this needs to be fixed), but I had to add some many adult beverages in this round-up. Friends + booze just go hand-in-hand. Also, I had busy people in mind when I was compiling the round-up, so most off these recipes should be ready in about an hour (except for the sangrias).
Perusing blogs for recipe links was torture for belly. There's so many dishes that were tantalizingly gorgeous. Hope you enjoy these Friendsgiving recipes!
DRINKS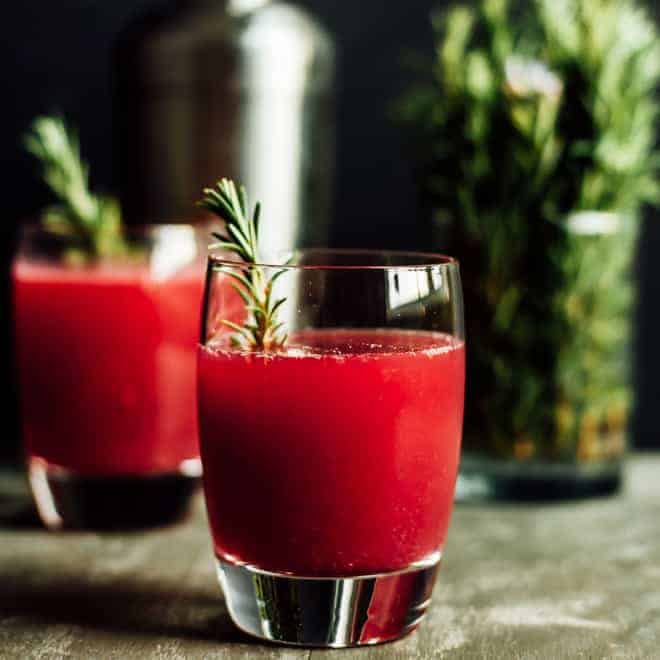 COCKTAILS & SANGRIA
Pomegranate Apple Cider Spritzer // Healthy Nibbles
Tarragon Gin and Tonics // The Bojon Gourmet
Pumpkin Pie Bourbon Pear Cocktail // Honestly Yum
Ginger Pear White Sangria // Kitchen Treaty
Pumpkin Spice White Russian // Nutmeg Nanny
Pear Pomegranate Sangria // Dietitian Debbie Dishes
NON-ALOHOLIC DRINKS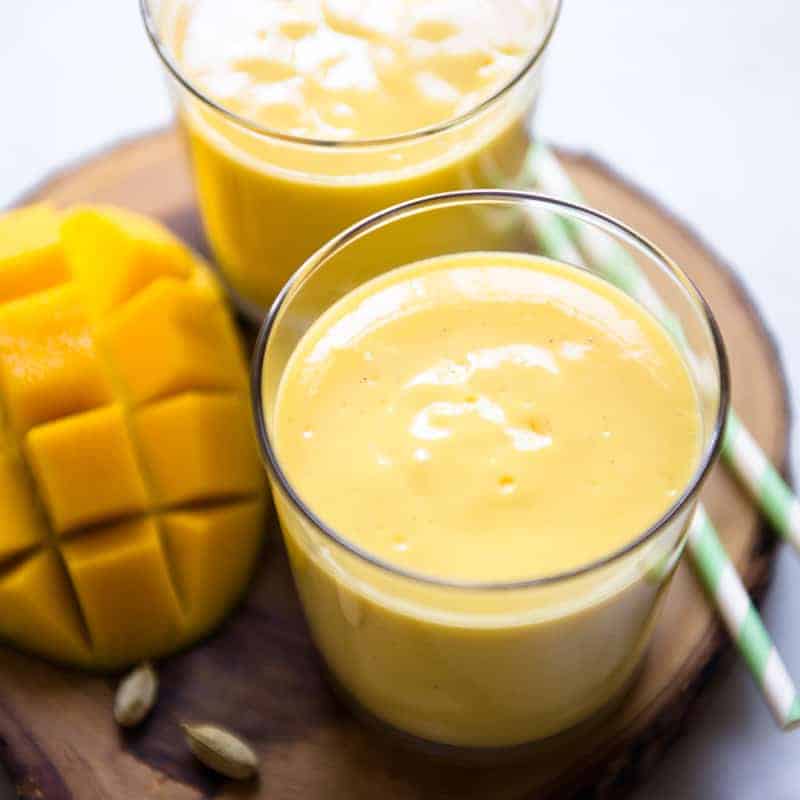 Mango Lassi // Healthy Nibbles
Blackberry Hibiscus Spritzer with Tarragon // Snixy Kitchen
Spiced Pear Cider // The Almond Eater
Simple Bubble Tea // Healthy Nibbles
Pomegranate Sparkler // Blahnik Baker
APPETIZERS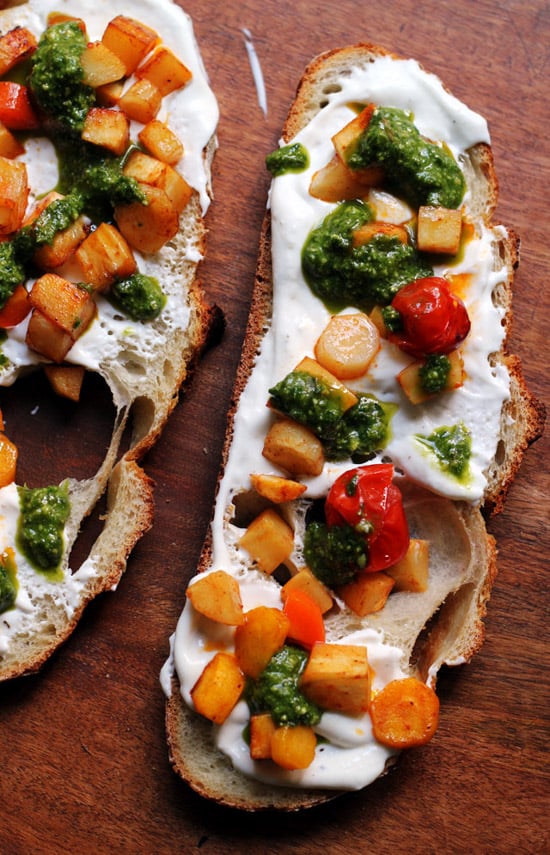 Honey Chipotle-Roasted Parnsip & Carrot Crostini with Whipped Ricotta & Pesto // Eats Well With Others
Thanksgiving Hand Pies // Real Food By Dad
Brussels Sprouts Chips // Nom Nom Paleo
Sweet Chili Shrimp and Tofu Wonton Cups // Healthy Nibbles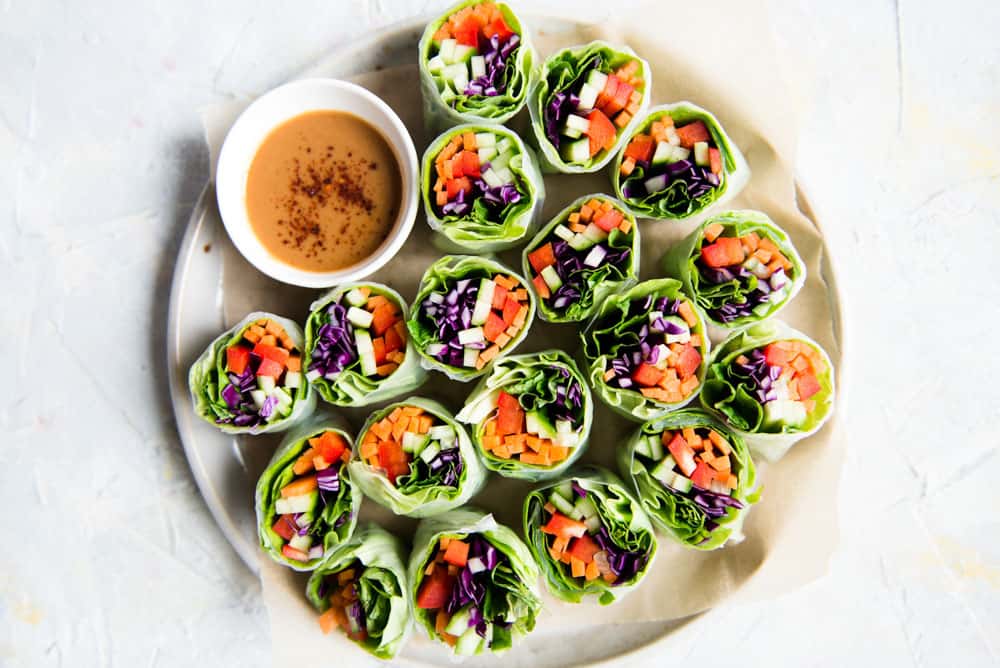 Rainbow Vegetable Spring Rolls // Healthy Nibbles
Chocolate Chili Spiced Pecans // Healthy Seasonal Recipes
Bacon Wrapped Brussels Sprouts // Fit Foodie Finds
Curried Potato Fried Dumplings // Healthy Nibbles
Sweet & Spicy Roasted Cauliflower with Peanut Sauce // Heartbeet Kitchen
Sweet Potato Crostini with Walnuts & Danish Blue Cheese // Naturally Ella
SIDES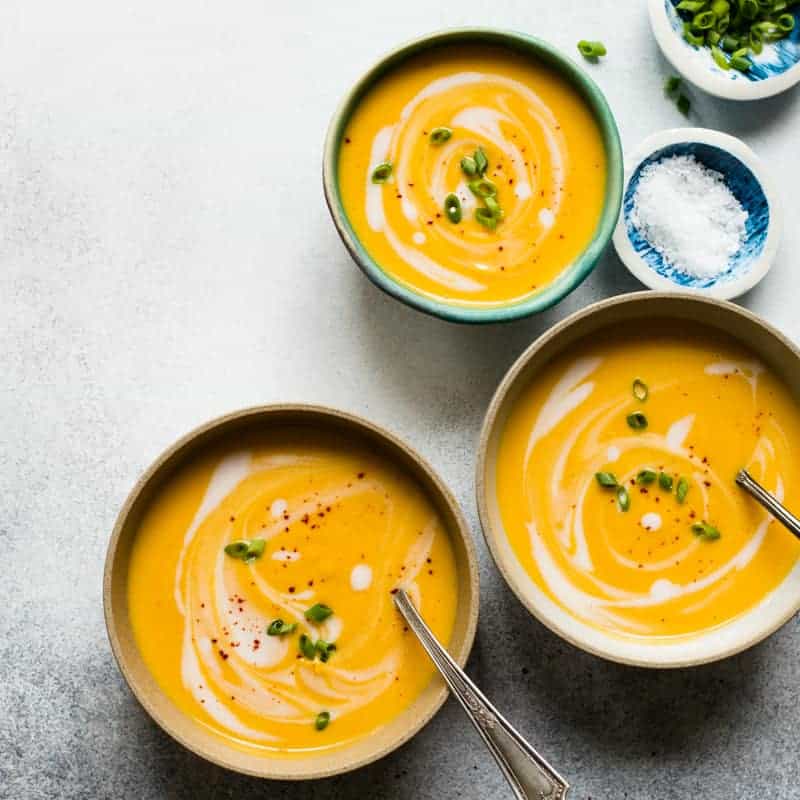 Thai-Spiced Butternut Squash Soup // Healthy Nibbles
Roasted Delicata Squash with Brown Butter and Pomegranate // The Bojon Gourmet
Roasted Squash with Pomegranate & Goat Cheese // Floating Kitchen
Butternut Squash & Apple Soup with Bacon // The Pretty Bee
Easy Cornbread Muffins // Edible Perspective
Crispy Smashed Potatoes with Avocado Garlic Aioli // Oh She Glows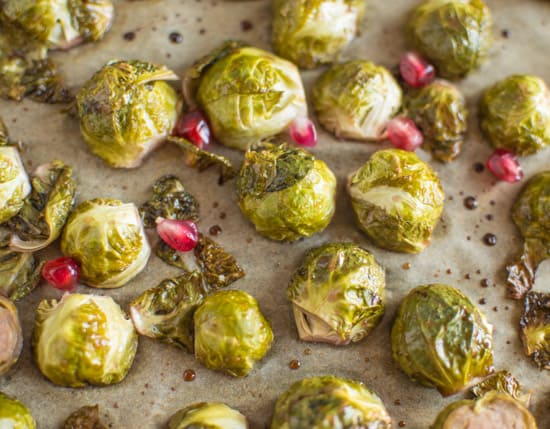 Pomegranate Glazed Brussels Sprouts // Healthy Nibbles
Za'atar Roasted Carrots and Cauliflower over Salted Yogurt // Snixy Kitchen
Cider Vinaigrette Roasted Root Vegetables // Simply Recipes
Butternut Squash Mashed Potatoes // Healthy Nibbles
MAIN DISHES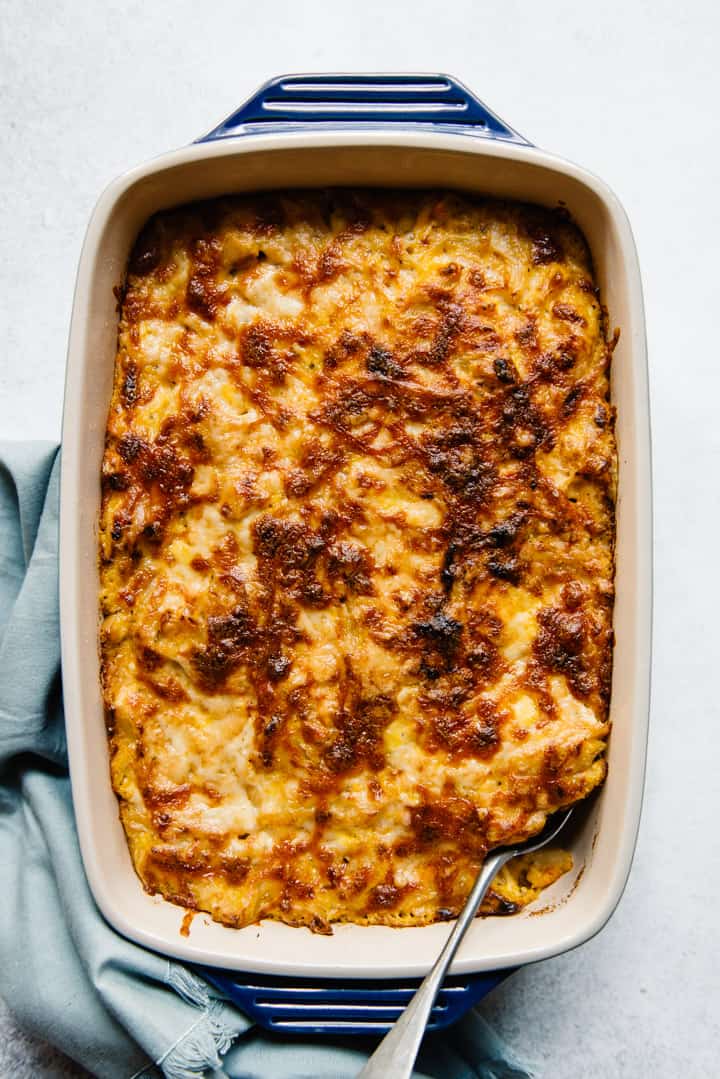 Baked Butternut Squash Mac and Cheese // Healthy Nibbles
Vegetarian Pumpkin and Kale Pasta Bake // MJ and Hungryman
Rigatoni with Red Pepper & "Sausage" // Delish Knowledge
Vegan Green Bean Casserole // Healthy Nibbles
Baked Sweet Potato Mac and Cheese with California Ripe Olives // Healthy Nibbles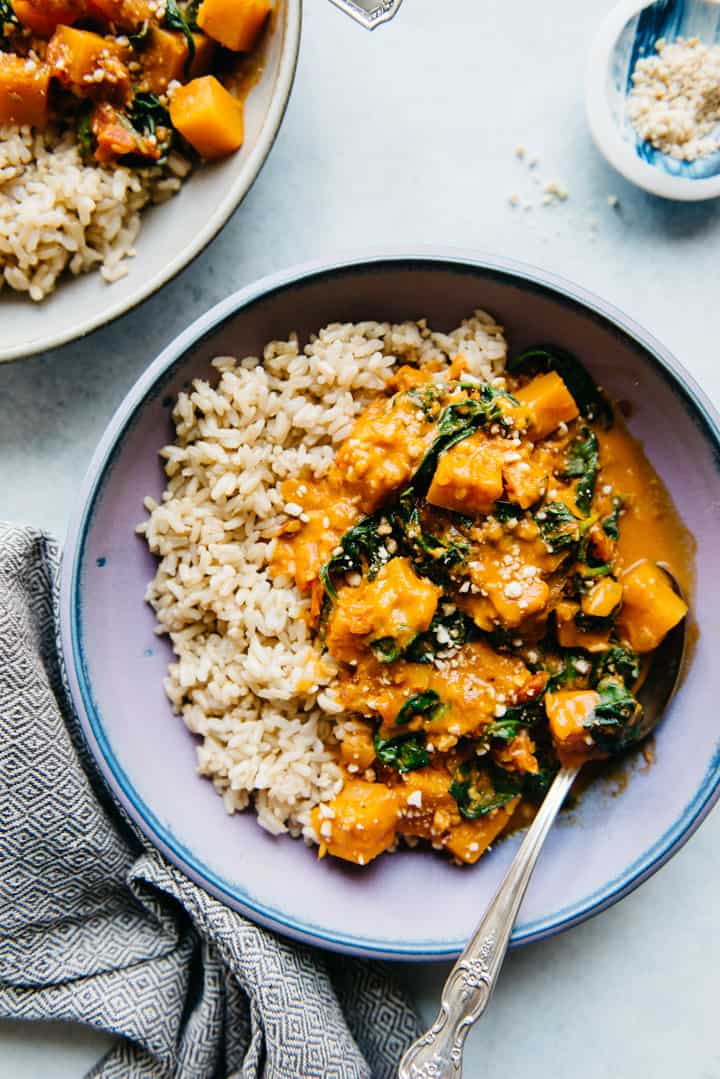 Vegan Butternut Squash Curry with Spinach // Healthy Nibbles
Citrusy Brown Rice with Butternut Squash & Pomegranate // The Roasted Root
Chicken Bacon Pumpkin Bake // Pinch of Yum
Vegetarian Shepherd's Pie with Cajun Spice // Healthy Nibbles
Healthy Ham & Cheese Casserole with Apples & Sage // Well Plated
DESSERTS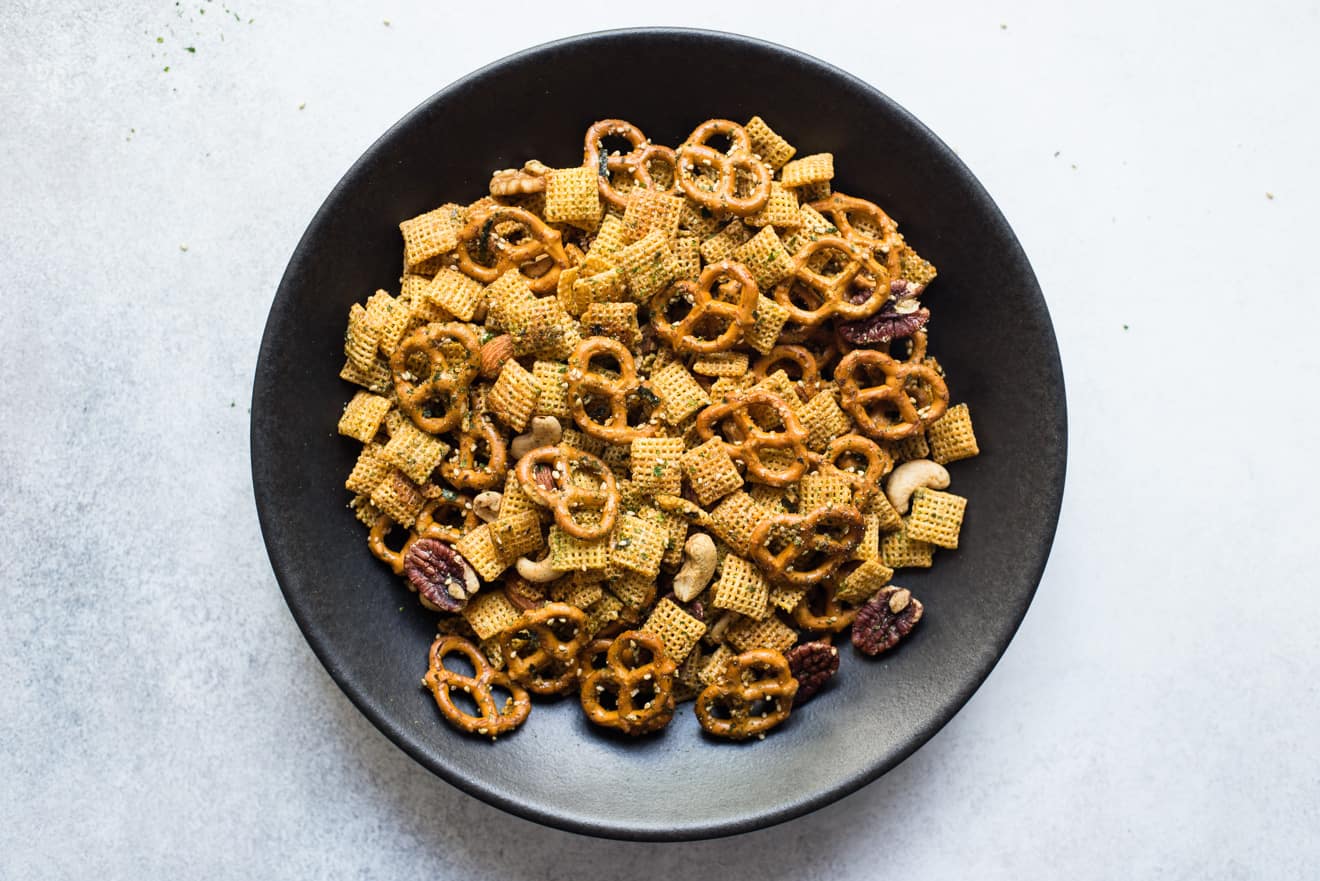 Browed Butter Furikake Chex Mix // Healthy Nibbles
Flourless Salted Almond Chocolate Cookies // Snixy Kitchen
Creamy Pumpkin Pie Bars // Joy the Baker
Instant Pot Cardamom Pumpkin Cheesecake // Heartbeet Kitchen
Gluten-Free Cranberry Walnut Loaf // The Healthy Maven
Skinny Pumpkin Cheesecake Brownies // Sally's Baking Addiction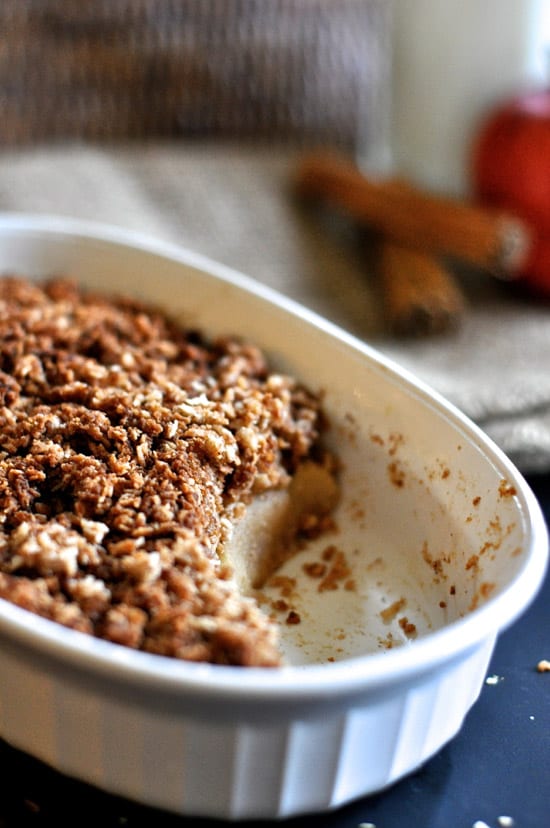 Spiced Apple & Star Anise Crisp // The Foodie Teen
Gingerbread Scones with Maple Drizzle // Amy's Healthy Baking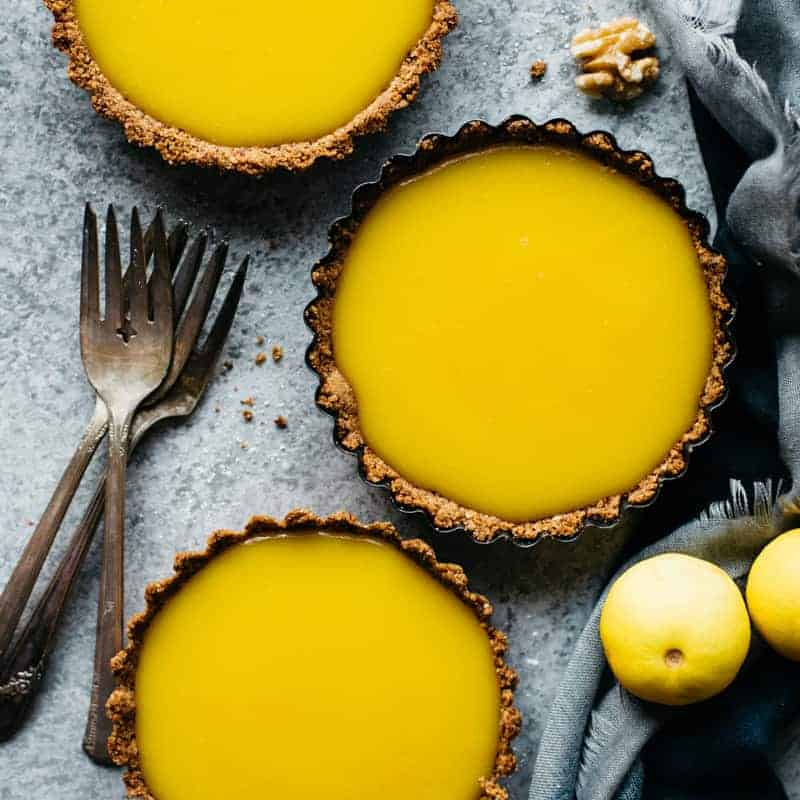 Mini Gluten-Free Lemon Tarts // Healthy Nibbles