Written by Diann Leo-Omine & Lisa Lin, Photos by Lisa Lin.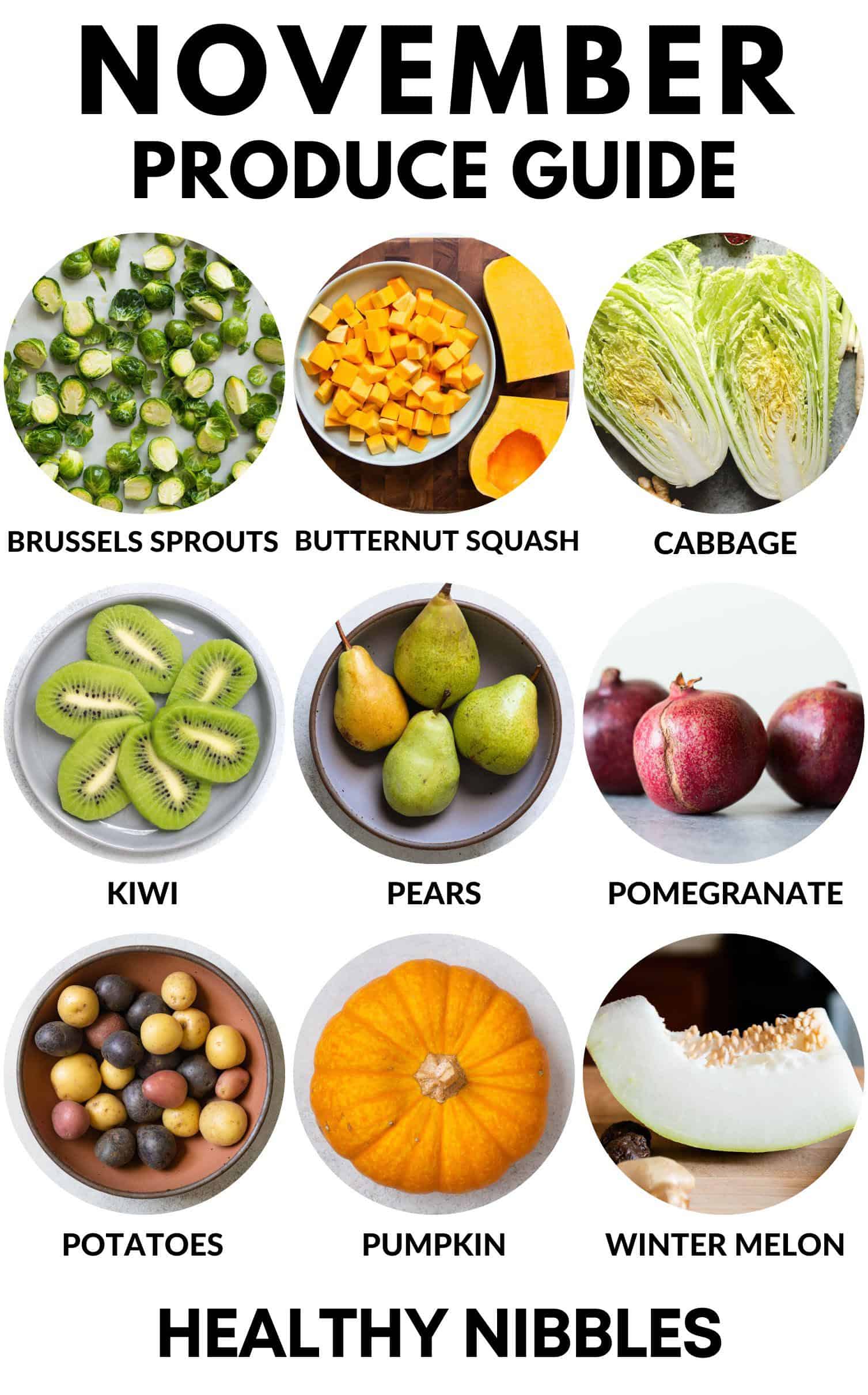 I don't know about you, friends, but even shifting back an hour with the time change increases the need for quick and easy recipes. Fortunately, the change in weather can mean throwing almost anything on a sheet pan at 350ºF to 425ºF and roasting for a half hour. Plus, it's getting cold enough for when turning on that oven will heat up the house anyway.
Cold house aside, this time of year is abundant for gatherings and gratitude. Grab a platter of Brussels sprouts and potatoes and invite the friends and family over.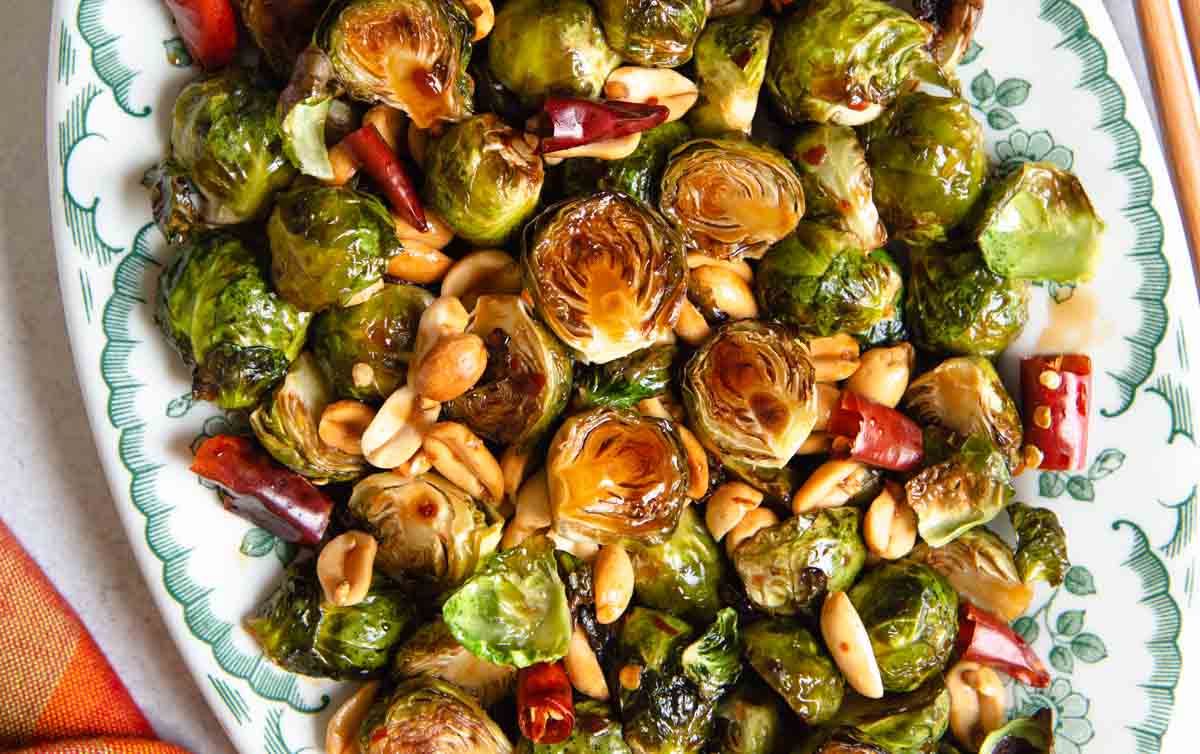 BRUSSELS SPROUTS
How do you feel about Brussels sprouts? Brussels sprouts are members of the Brassica family, related to cabbage and kale and other hearty greens. They're high in vitamins C and K and many other minerals. I've found that roasting them until they're crispy and tossing them with a flavorful sauce – especially with Chinese restaurant-style General Tso's or kung pao flavors – will quickly convert any Brussels sprouts naysayers. Just be careful not to overcook them – that's when they pick up that sulfurous, gassy bitter flavor that many hate.
HOW TO CHOOSE AND STORE BRUSSELS SPROUTS
Choose Brussels sprouts that are on the smaller side and green and compact. Skip buds that show any yellowing or holes, as the discoloration can indicate more bitterness and the holes can mean pests. If lucky enough to find sprouts on the stalk, Brussels sprouts can be kept in the refrigerator for up to two weeks, or one week if loose buds.
RECIPES USING BRUSSELS SPROUTS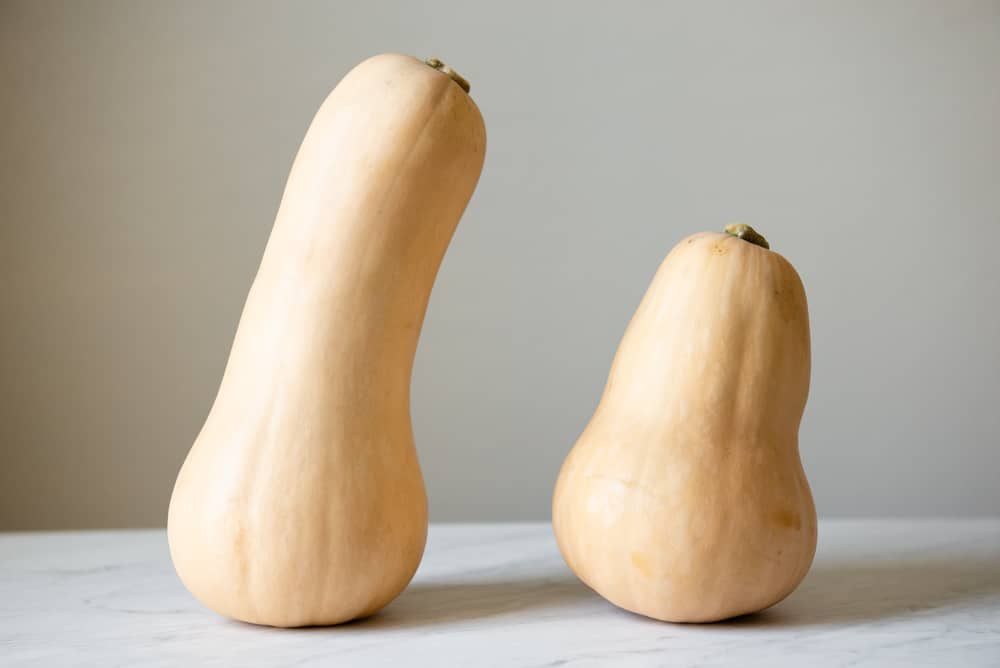 BUTTERNUT SQUASH
This bulb-shaped winter squash has a thick tan skin and a golden orange flesh underneath. The wider base of the bulb contains seeds, which can be roasted like pumpkin seeds. The flesh itself takes on an unbelievable sweetness once roasted. I dare you not to snack on the pieces after roasting, especially knowing this squash contains vitamins A, B, and C!
How do you tackle cutting a butternut squash? This squash can look intimidating than it really is. Check out my guides on how to cut butternut squash and how to make butternut squash puree for soups and baked goods.
HOW TO CHOOSE AND STORE BUTTERNUT SQUASH
Choose butternut squash with a smooth exterior and even coloring. Butternut squash can be stored at room temperature in a cool, dry place for a month. However, if you keep the squash for too long, the center of the neck will dry up. That means you can include it as part of your fall decor and still have it for soup a month later!
RECIPES USING BUTTERNUT SQUASH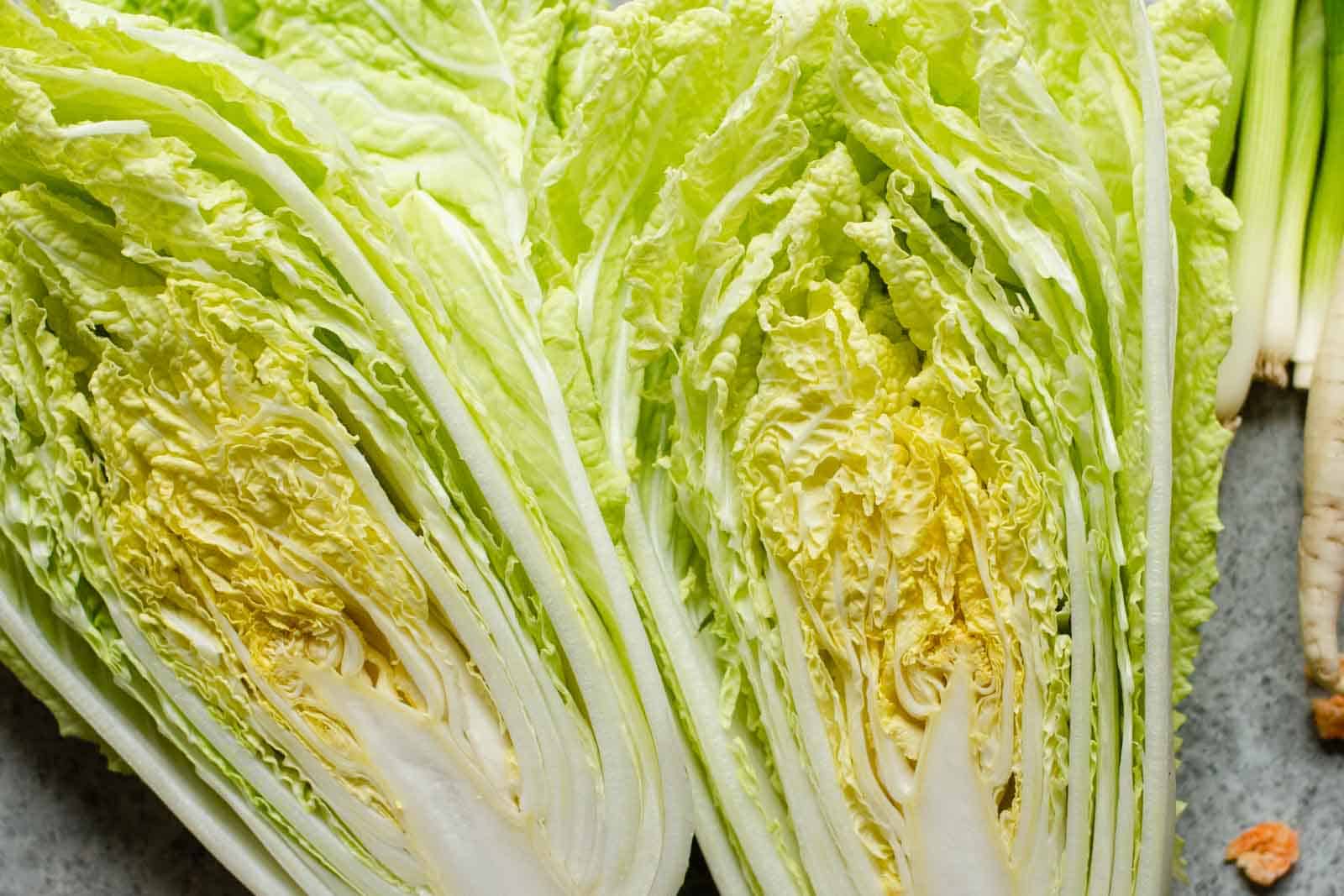 CABBAGE
Like Brussels sprouts, crunchy cabbage is another hearty Brassica. Because they are related, cabbage can also have a bad rap as being stinky or bitter (though likely not as much as Brussels sprouts). Again, one way to avoid that sulfurous smell is not to overcook it.
Cabbage is full of fiber and vitamins C and K. Green cabbage, which resembles a pale green bowling ball, is a crunchy filling for potstickers and spring rolls as the texture provides body without adding too much moisture. Longer stalked Napa cabbage is well beloved in kimchi.
HOW TO CHOOSE AND STORE CABBAGE
Choose tight heads of cabbage. Don't worry too much about loose outer leaves as these will be removed anyhow. Store whole cabbage in the refrigerator for up to a month, and cut cabbage wrapped in plastic in the refrigerator for two weeks. Resist the urge to wash the cabbage before storing, as this will make the cabbage go bad quicker.
RECIPES USING CABBAGE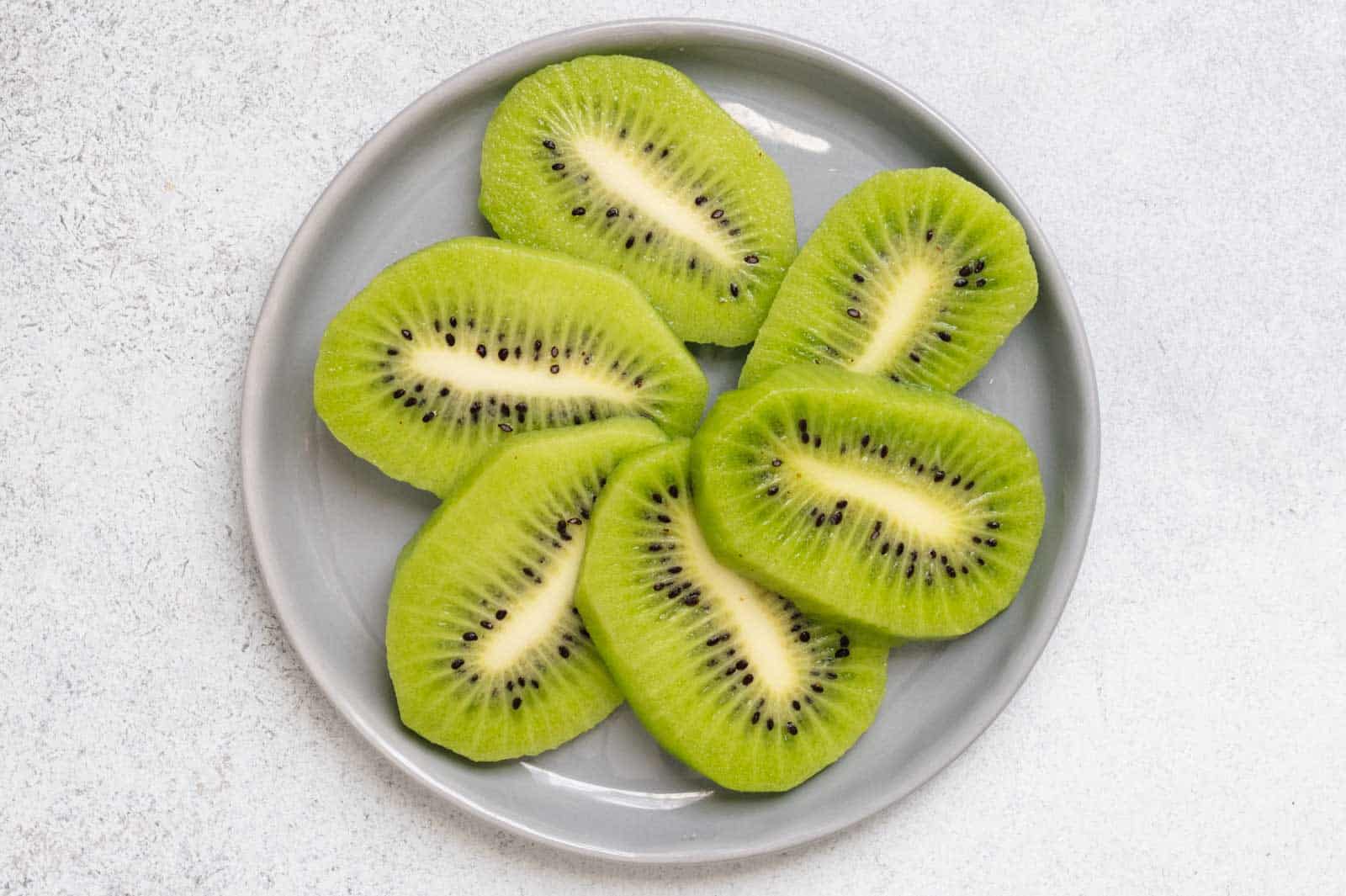 KIWI
Did you know that it's possible to eat the whiskered skin of a kiwi? Most of us don't, but the skin is in fact edible. Cut open a kiwi and you'll find emerald green flesh and crunchy, edible black seeds. These fuzzy brown fruits are a great source of vitamins C and K. Just a little tart, kiwi adds a burst of color and visual appeal to your holiday cheeseboard.
HOW TO CHOOSE AND STORE KIWI
Choose kiwi with a uniform exterior and no overly soft spots. You can ripen kiwi by placing it in a paper bag at room temperature for a few days. You can store ripe kiwi in the refrigerator for up to a month.
RECIPES USING KIWI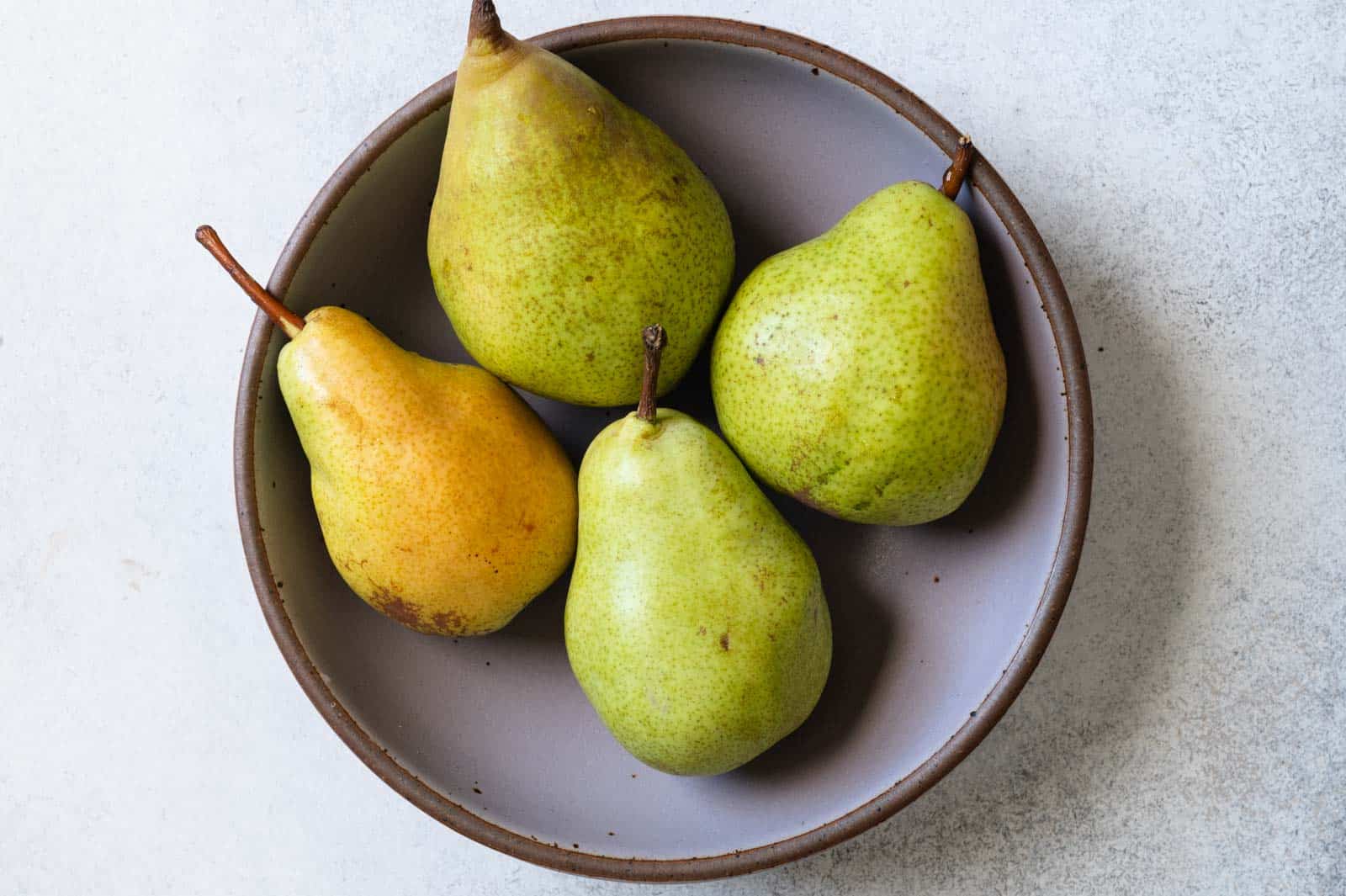 PEARS
Conventional pears are enjoyed when they're soft, as opposed to the Asian pears mentioned in the October produce guide. Depending on the variety, pears run a wide range of colors, from reddish brown, to fall gold, earthy brown, to light green. Pears are rich in vitamin C and potassium. Much of that nutrition is concentrated in its skin, though, so don't cast off that grainy, gritty, peel.
HOW TO CHOOSE AND STORE PEARS
Choose pears that are with smooth exteriors, with a little bit of softness. Pears are often harvested when they're underripe, as they can go bad quickly, but they shouldn't be rock hard. To ripen, let sit at room temperature for 2-3 days. A ripe pear will be a little fragrant and soft but not mushy. Store in the refrigerator for up to a week, but avoid keeping them in an air tight plastic bag.
RECIPES USING PEARS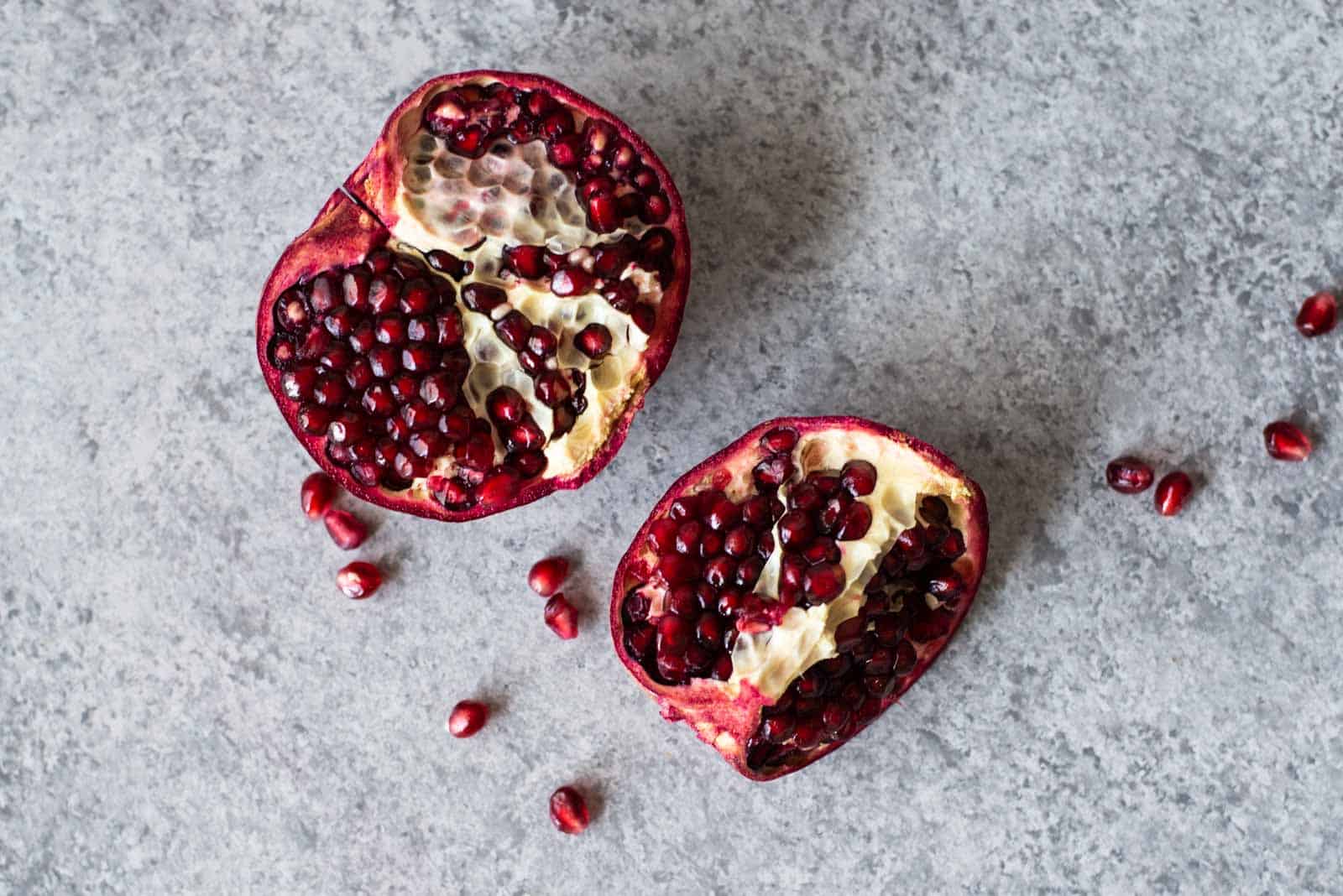 POMEGRANATE
Pomegranates are pumped with antioxidants and vitamins C and K. The rough reddish-brown skin hides the inedible bitter pulp and clusters of tart ruby red arils, which are otherwise the seeds of the pomegranate.
To remove the arils, some people prefer whacking the pomegranate with a spoon in the sink or a large bowl. I find this method to be too messy, so I prefer taking them apart in a bowl of water. For more detailed guidance on handling pomegranates, check out my posts on how to make pomegranate juice (video) and how to make pomegranate molasses (photos).
HOW TO CHOOSE AND STORE POMEGRANATE
Conventional wisdom has it that the best pomegranates are the ones that have unblemished skin and are bright red on the outside. In my experience, that has not been the case. The best pomegranates, with deep ruby arils, are the ones that are slightly cracked and have some golden brown patches on the exterior. In general, these tend to be ones that I buy from the farmers market and not from the grocery store. Because of the cracked skin, you should eat the pomegranates (or remove the arils out of the fruit) within 4 to 5 days. You can store the pomegranate arils in the freezer for months.
RECIPES USING POMEGRANATE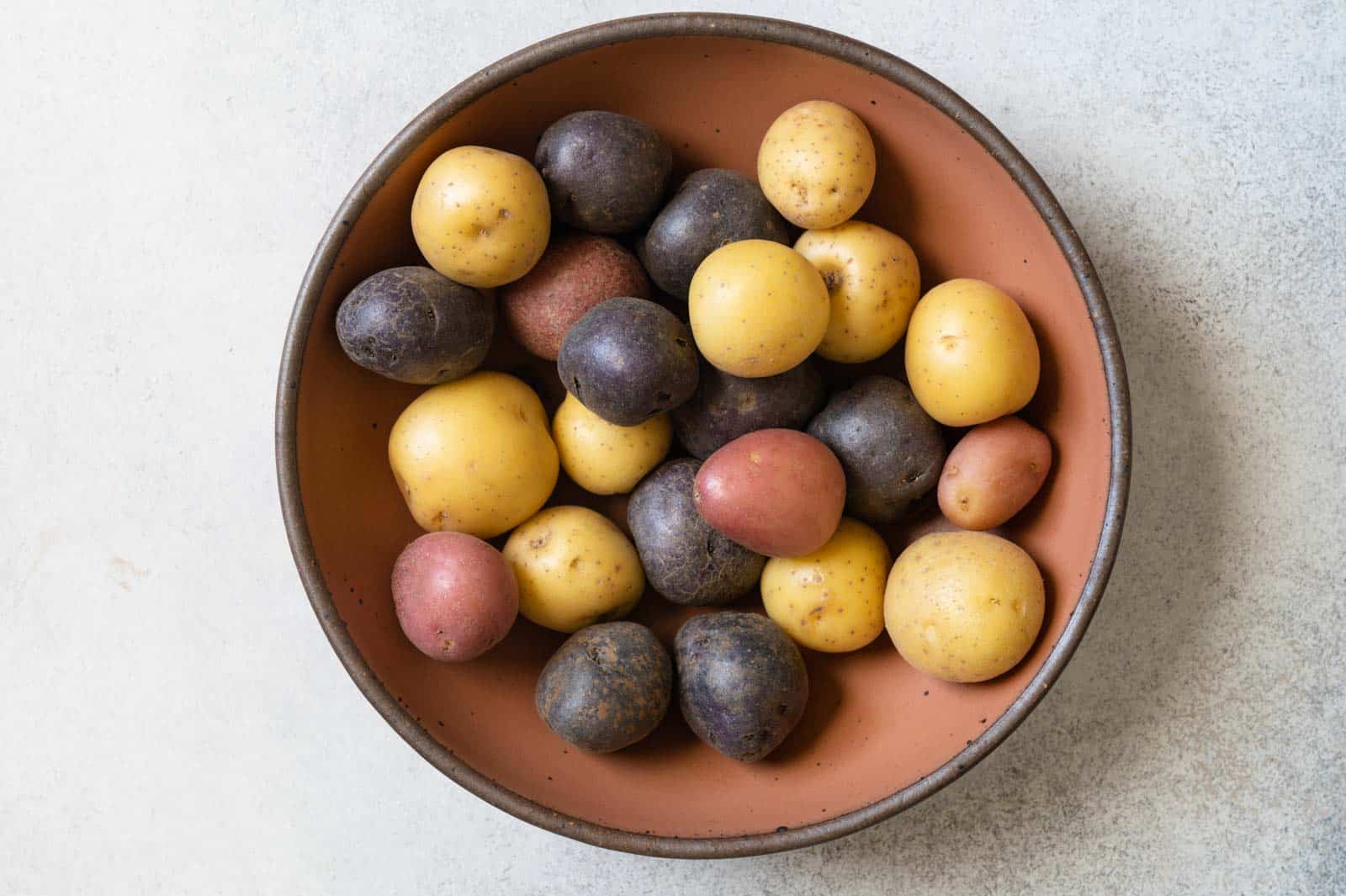 POTATOES
Pureed, baked, or mashed, there are so many ways to enjoy potatoes. In spite of their carby reputation, potatoes contain fiber, protein, iron and many vitamins and minerals.
From creamy Yukon golds to versatile Russets, there's a rainbow of potatoes as far as color and application. Not sure which potato to cook with? Serious Eats has a guide to help you decide.
HOW TO CHOOSE AND STORE POTATOES
Choose potatoes that are heavy for their size. Skip potatoes that are soft, sprouting, or have an off-green coloring to them. Mama Lin even suggests storing the potatoes with an apple to prevent the sprouts from growing. If kept in a cool, dry, dark place, potatoes can be stored for a month or more.
RECIPES USING POTATOES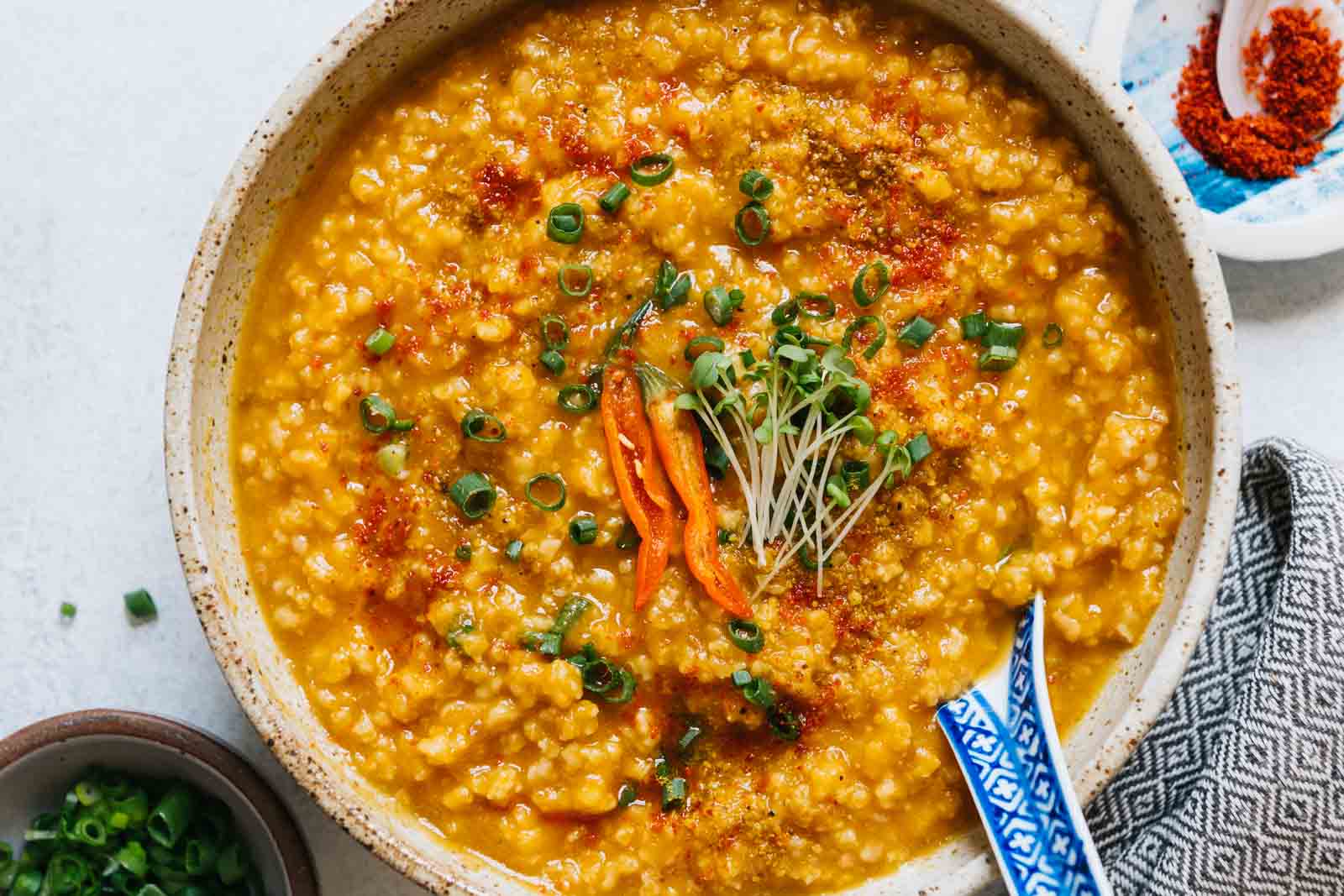 PUMPKIN
Did you know that canned pumpkin often comes from the butternut squash-like Dickinson pumpkin and not the orange pumpkins we typically use for Jack-o-lanterns? If you're looking to cook or bake with pumpkin, you can generally rely on smaller varieties, which are slightly smaller than basketballs and often labeled as pie pumpkins. If you're confused, Simply Recipes tackles the many varieties of winter squash. (Note that if you see pumpkin in relation to Chinese food, it's often the seaweed green colored kabocha squash, which I cover in December!)
HOW TO CHOOSE AND STORE PUMPKIN
Choose pumpkin that is heavy for its size and without any black or mushy spots. Store pumpkin in a cool, dry place for a month or more.
RECIPES USING PUMPKIN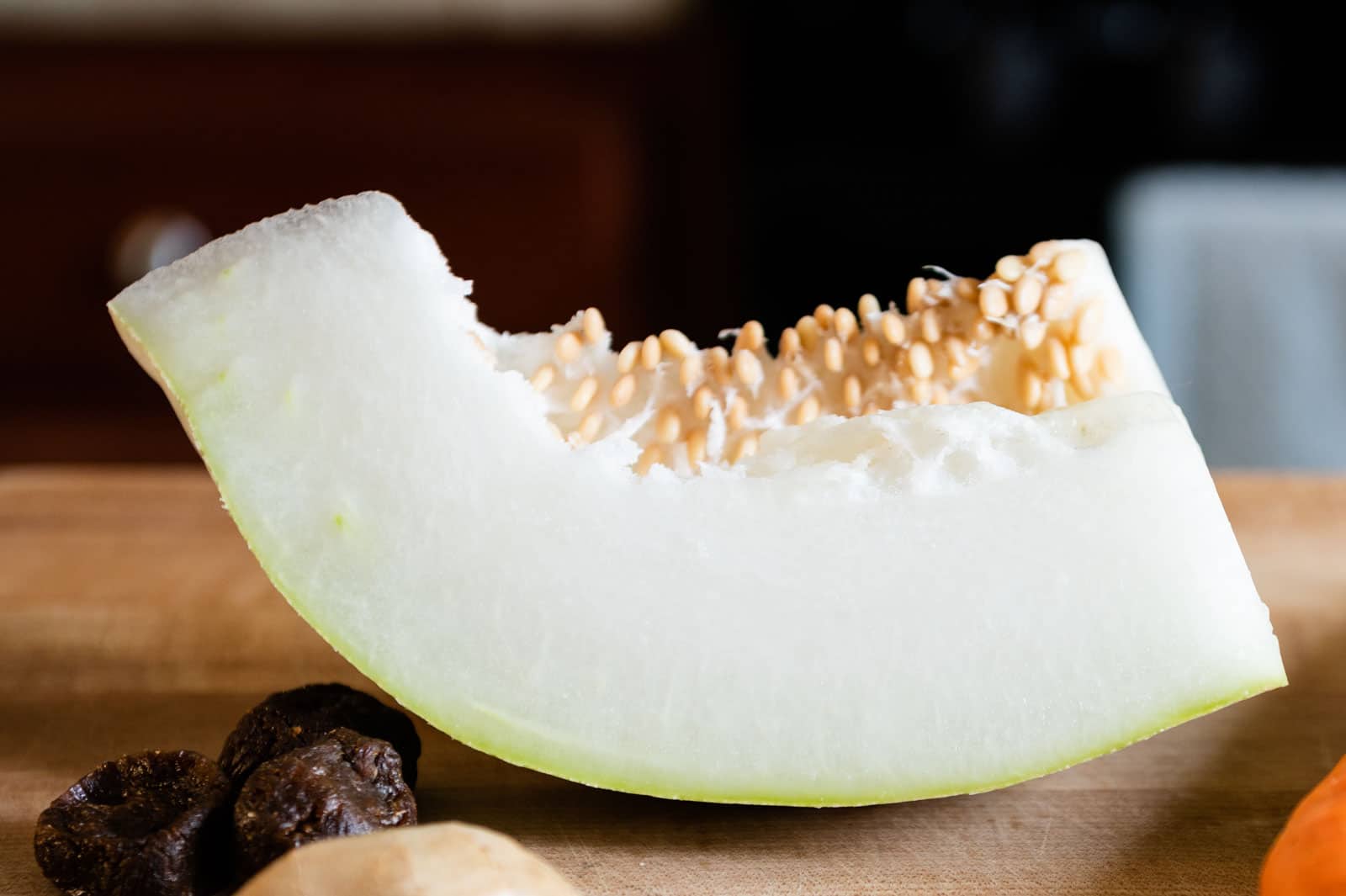 WINTER MELON
Winter melon (冬瓜), sometimes known as ash or wax gourd, is a neutral tasting, white fleshed melon related to the cucumber. They come in many varieties. Some are large and around in shape; some are oblong. The exterior of winter melon also differs depending on the variety: some are covered in a natural white powder, some are green without any powder, and there are some varieties that have a fuzz and slightly prickly skin.
Because it takes on other flavors well, it's frequently used in soups, stir fries, and curries. In a Chinese banquet setting, the whole melon can even serve as a soup tureen!
When sweetened, winter melon can be a filling for many Chinese sweets, like moon cake or wife cake 老婆餅/老婆饼. Perfect for cooling off in the summer, winter melon can even be concentrated into a syrup for a non-caffeinated milk tea!
HOW TO CHOOSE AND STORE WINTER MELON
Winter melon is often sold sliced and wrapped in plastic in the refrigerated section at Asian supermarkets. That's because the winter melons that make it to the grocery stores are so large that customers would rarely buy them whole. Store the cut wrapped melon in the refrigerator and use within a few days.
Depending on where you live, you may be able to score smaller winter melons at the farmers market that are sold whole. You can store whole melons at room temperature for months!
RECIPES USING WINTER MELON